The increase in the number of lady students is the result of the hard work by a team of ITI teachers who went from village to village, visiting every school and encouraging students to join the institute.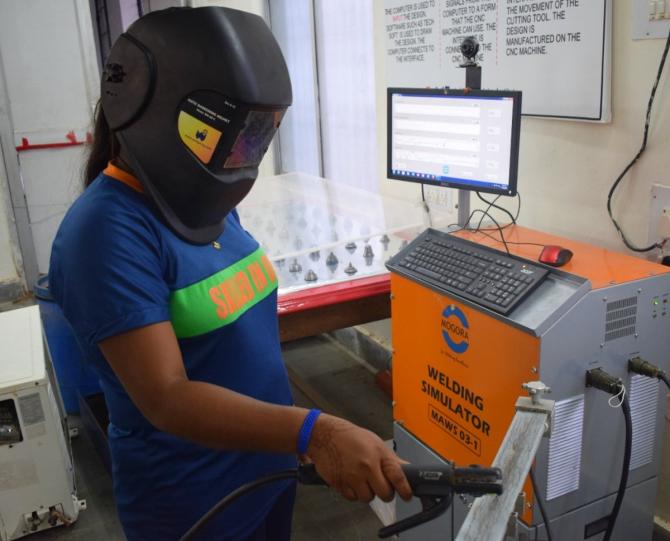 It's a proud achievement for the government-run Industrial Training Institute (ITI) in Berhampur, Odisha.
Of the new admissions this year at the institute, which is based in Ganjam district, 30 per cent are female students.
"This institute was started in 1957-1958. It is the largest ITI in Odisha and the sixth largest in the country," Principal Rajat Panigrahy tells A Ganesh Nadar/Rediff.com.
The only ISO 9001:2008 certified government training institute in the state, it is located in the southern part of Odisha, by NH-217.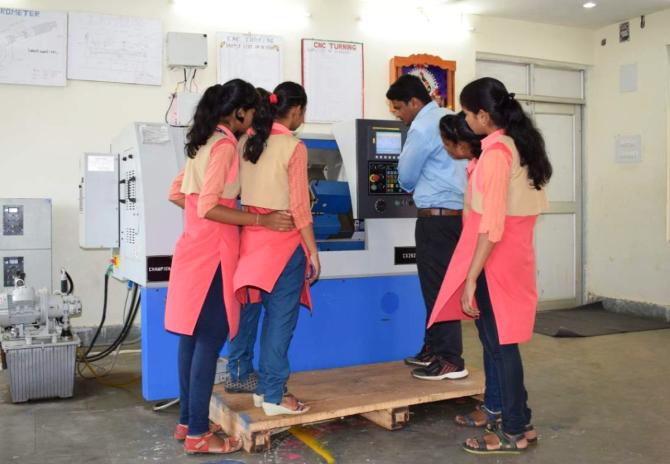 The Odisha government's objective, says Panigrahy, is that one-third of the graduates passing out from technical education institutes should be women. ITI Berhampur has achieved that goal, he adds.
This year, 1,351 students have enrolled in the 22 trade courses offere dat the institute. Of the 640 lady applicants, 408 have secured admission.
In fact, the percentage of lady students studying at this ITI has increased from 14 per cent in 2018-2019, to 16 per cent in 2019-2020 to 21 per cent in 2020-2021.
"A few years ago, only 10 per cent of our students were female. Today, that number has increased to 30 per cent," says Panigrahy.
This year, many of the lady students have opted to study automobiles and mechanics. From the 2020 batch, 17 female students were selected for employment in Chennai by the multinational firm, Freudenberg, for its automotive division.
IMAGE: Rajat Panigrahy, principal, ITI Berhampur.
Panigrahy says the increase in the number of lady students is the result of the hard work by a team of ITI teachers who went from village to village, visiting every school and encouraging students to join the institute.
"This is an orthodox area," Panigrahy says, "so the task was challenging. It helped that more than 100 female students from our institute have found jobs."
The ITI team would make video calls to former students and these working women would share their stories with the young girls interested in professional training.
Chandni Naik, who passed her Class 10 exams in the second division, says, "I am studying how to become an electrician. It is a two year course and has good career prospects as most companies need electricians."
The daughter of a carpenter, she has a younger brother who is studying in Class 6. Her mother is a housewife. Her elder sister works in Chennai.
"I am sure to get a salary between Rs 10,000-Rs 15,000. If I study hard, I will get a government job."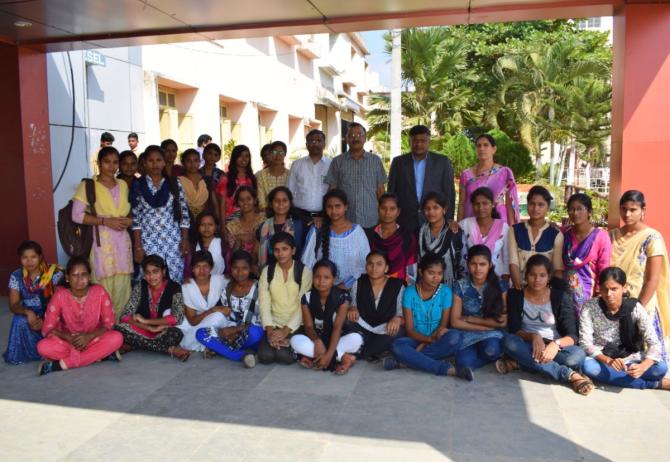 Gauri Naik, who also cleared her Class 10 exams in the second division, has opted for the same field.
"I heard that this is a good institute, so I applied here," she says.
Since her home is 80 km away, she stays at the ITI hostel. "The people in my village said electricians were always in demand and they always got a job," she says.
Gauri's father is a farmer and her mother is a housewife. Her sister is married. She has two brothers, one of whom works.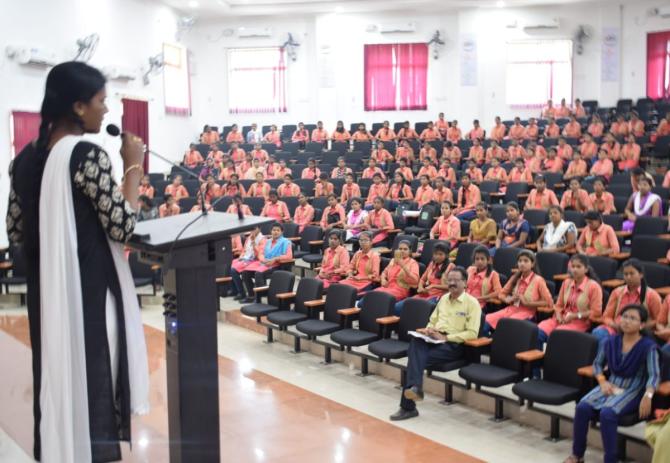 Suganthi Gowda, who cleared her Class 10 exams in the third division, has chosen to study electronics.
"I want to be able to repair all the electronic items at home and in my village. I will look for a job in a mobile phone company." She too stays in the hostel as she is from Gujarat.
Explaining how she heard about the institute, she says, "I had come to visit my mother's brother and I heard about this ITI. Everyone said it is a very good institute so I decided to study here."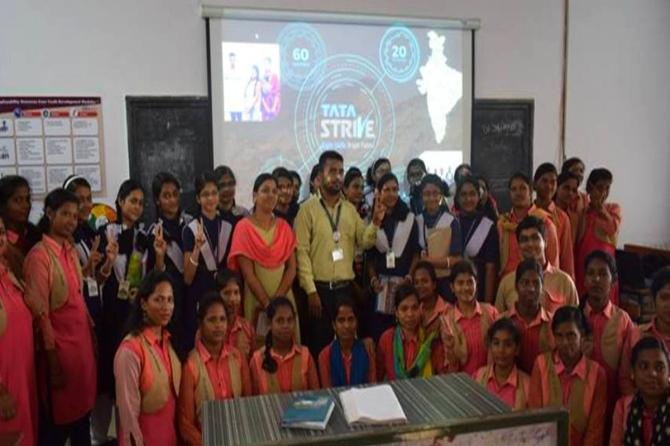 Saraswati Jani, a former ITI-B student (2017-2019), now works in Chennai; she got the job after succeeding in her campus interview in 2020.
Saraswati is a BEd degree holder; she completed this course from a distance education university.
Then, she completed her electrician's course from ITI-B. "I wanted to become an engineer, but my family is poor. My father passed away when I was a young girl. So I chose to get a diploma from ITI," she says.
Her sister, who also earned her electrician's diploma from ITI-B, works in the same company. They stay together in Chennai while their mother stays in their village in Odisha."We send her money every month," Saraswati says proudly.
When she was studying at the ITI, Saraswati supported herself by doing a part-time job.
"The education at the ITI is very good. That is why we got good jobs."
Panigrahy is proud of his institute's achievements, particularly where women's empowerment is concerned.
He has been the principal for 13 years. "When I joined in 2008," he recalls, "there were only 400 students here."
While the institute now has the capacity to train 3,600 students, only 2,200 students are studying here this year. The number of seats available has reduced since night classes have been shut down by the government due to the pandemic.
Feature Presentation: Rajesh Alva/Rediff.com