You have to make yourself visible and create opportunities for yourself, advises Gaurav Goyal, co-founder, Scalenut, a SaaS-enabled content marketplace.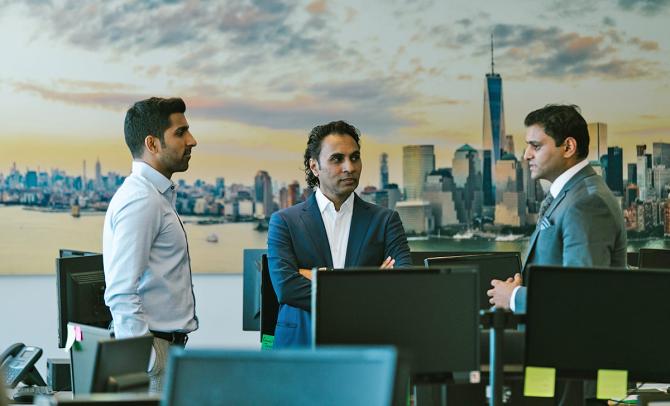 The gig market is a free market system.
Employers hire temporary and flexible freelancers instead of full-time employees in the gig economy.
It has been seen that a large percentage of the white-collar workforce now earns income via the gig economy.
The on-demand economy has grown significantly over the last decade, with many people now employing on-demand workers.
With the pandemic, India is seeing a rise in both blue collared and white collared gig jobs.
According to the report published by the Boston Consulting Group and the Michael and Susan Dell Foundation, gig work is emerging with more participation seen in developing countries (between 5% to 12%) than in developed countries (between 1% to 4%).
As per a report by the Association of Indian Chambers of Commerce and Industry, India's gig sector is expected to increase to $455 billion at a CAGR of 17% by 2024.
India is likely to create 350 million gig jobs by 2025, providing a great opportunity for job seekers to adapt to changing work patterns.
At present, India has a total of around 15 million freelance workers working in projects across IT, HR, designing, artificial intelligence, media, and communications.
In addition, India's workforce is growing by around 4 million people annually. And as most of them are young millennials, they are showing an increasing preference for gig contracts.
However, as the economy expands, surviving and getting gigs becomes that much more difficult.
Here are 10 tips that will help professionals in the gig economy:
1. Regularly update your skillset
One way to survive the gig economy as a professional is by regularly updating your skillset.
Your skillset is the benefit that you bring to the table, and regularly updating your skills can be a means for you to survive the gig economy.
Get certifications and new skills. Scaling and offering more along with good work experience and ethics is a quick way to survive the gig economy.
2. Networking
The only way to thrive in this expanding economy is good networking.
It is essential as a professional you get involved in the industry and network well.
Attend regular events, meet-ups and build your valuable network where all of you contribute together and survive the gig economy.
3. Be proactive
Be seen in the current times and show up to the best of your abilities.
To survive the gig economy, you have to make yourself visible and create opportunities for yourself.
When you are proactive, you actively contribute to the industry. You also put effort into upscaling your skills to top your game.
4. Promote yourself
There should be no shame in promoting yourself as a professional to survive in the gig economy.
You should be talking about yourself and your accomplishments.
This will help everyone know what work you have done, what you have achieved, and what you bring to the table.
5. Seek feedback and work on it
Improving yourself every day makes survival easier.
Feedback is one way to get better. Feedback will help you measure your progress and will help you to be on the right path.
To get honest feedback, contact your peers, approach your superiors and seniors in the industry.
6. Be persistent
Another way of surviving the gig economy is by being constantly persistent, being stubborn after what you want, and being consistent in delivering the results.
Keep pursuing different clients' prospects and different projects and become a better professional by effectively delivering what you promise.
7. Build an online presence
The gig economy is growing tremendously. And all this is possible because of the Internet.
If you want to survive as a professional in the gig economy, you must have an online presence and a good digital portfolio.
An online presence will give you more ways to network and market yourself.
It will solidify your place in the economy without you having to worry about the ever-growing gig economy workforce.
8. Show, don't tell
Let your work and career trajectory do the talking.
You should be flexible enough to deal with the work requirements, have a good work ethic, meet deadlines, and deliver what you promise every time.
Practice what you preach and be the master of the skill set you carry.
9. Focus on soft skills
Soft skills add immense value to the work you do.
Be willing to improve, have a solid communication strategy, be a team player, be empathetic and also have a strong relationship with your colleagues and clients.
Focus on building better relations that will last longer and make people come back to you every time.
10. Find the right challenges to progress
A great step for surviving the gig economy as a professional is to find the right challenges.
To progress, take up new work projects that will challenge you to -- think creatively, find solutions and stay on your toes.