'So far, we have sent 12 buses of workers home.'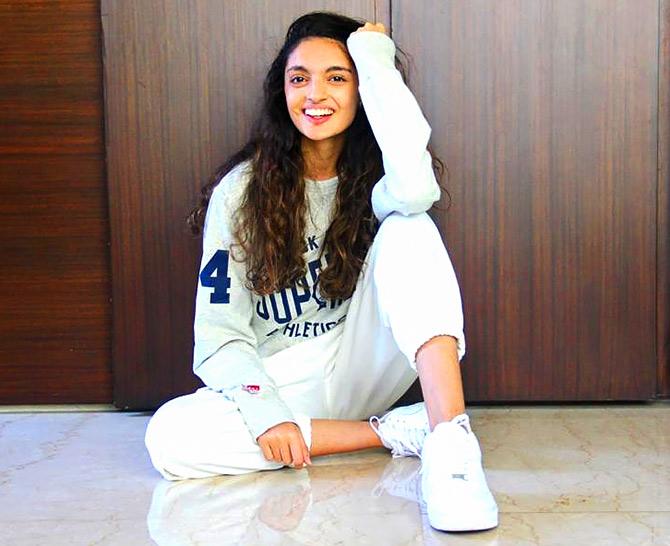 Santya Ahuja is only 18.
The Mumbai teen loves art and music and is a trained dancer.
In the last week, she raised Rs 2.6 lakhs and sent over 300 workers from other states home.
How did she do it?
"Rs 1,400. That's all it takes to send a person home safe in a bus from Delhi to Uttar Pradesh," Santya tells Divya Nair/Rediff.com.
"If you really want to help someone, it's not impossible," says Santya who awaits her Class 12 examination results.
Santya tells us how she raised Rs 2.6 lakhs online and sent over 300 Indians home:
---
I had been reading about the plight of migrant workers and how they are struggling to get home.
I wished I could do something about it. But the idea of stepping out without having a plan seemed really far-fetched.
I would often discuss with my parents how I could help them.
A few days ago, I heard my father talk about how Rohit Kumar -- he is a family friend who lives in Delhi and runs this non-profit Family Vision Foundation -- had started this campaign 'Destination Home' to help stranded labourers get home.
I have known Rohit uncle and had heard about how he is a hands on social worker through my parents. He is always on the field helping people in distress.
So I called him that very day and told him, 'I want to help you. I really want to be a part of this.'
When I spoke to him last week, he had already sent 6 buses to Sitapur, Uttar Pradesh.
I asked him how I could help. He said, 'We need funds to send people home.'
I realised it wasn't easy to ask people to donate money. Because all of us have been reading these stories in the papers and it would really help if people knew the ground realities.
So I asked Rohit uncle to send me pictures and created a video so I could share it with all the people I knew -- friends and family, mostly.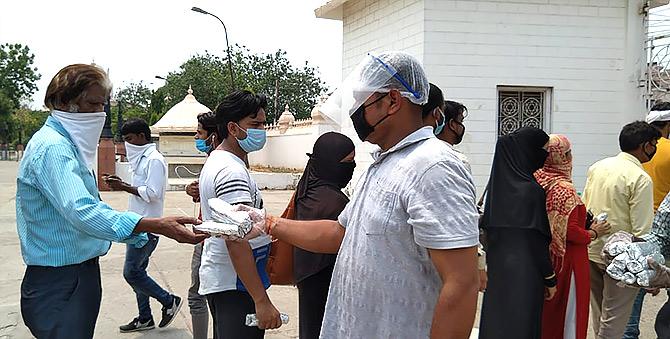 Honestly, I wasn't expecting much. I thought: I am just an 18 year old.
But overnight, I managed to raise Rs 50,000.
When Rohit uncle called, he said: 'This is a miracle.'
I had posted the video on my social media.
My friends and immediate family were some of my initial donors. My parents, grandparents and cousins.
Soon, my friends's parents and their friends supported this campaign.
It was really encouraging.
The following day, the amount was close to Rs 80,000.
Soon word got around and help started pouring in from all quarters.
So far, we have sent 12 buses of workers home. Each bus can carry 35 to 40 people.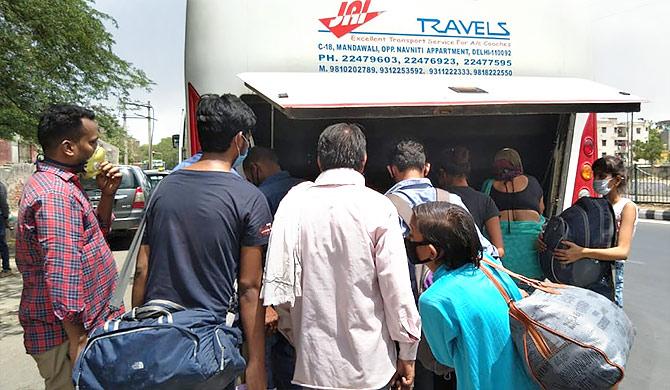 Rohit Uncle visits these bus stops and assembly points where the workers line up. He asks them for details and arranges for a pick up spot nearby.
Initially, we would send buses to Sitapur.
Now we also send people to Darbhanga in Bihar and Muzaffarnagar in Uttar Pradesh.
Two days ago, I got a call from a young lady. I didn't know her or her name. She had called to thank me.
This lady was stuck in Delhi for two months and was going back to her village to see her child who was probably around 3 to 4 months old.
I had tears in my eyes listening to her. I was glad I could help someone reach home safe.
To everyone who is reading this, I want to say we are so privileged. We are sitting in the comfort of our homes, fighting uncertainties, fears and anxiety.
This is also the time for us to help people who are not so lucky.
There are lakhs of people who are still stranded somewhere.
They have no money, no work or resources to get home.
Some of these people who benefitted from the campaign were living on the streets in not so hygienic conditions.
They had no shelter. They really wanted to go home, but had no means or resources to do so.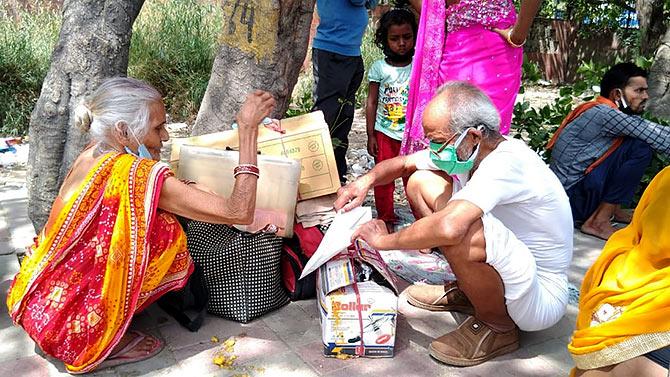 Right now, at this point, apart from donating and helping people, we need to really start rethinking the way we treat people.
If you have maids or staff who are away from home, remember to call and check on them.
It could be your watchman, the cleaner, the delivery boy.
We often take love and affection for granted.
If people start respecting one another's needs, everything will change.
Ask about their health and family back home. Even the slightest effort can put a smile on their faces.
There is so much tension and fear around us. This is the least we can all do.