'The lockdown has been a great excuse to delay payments.'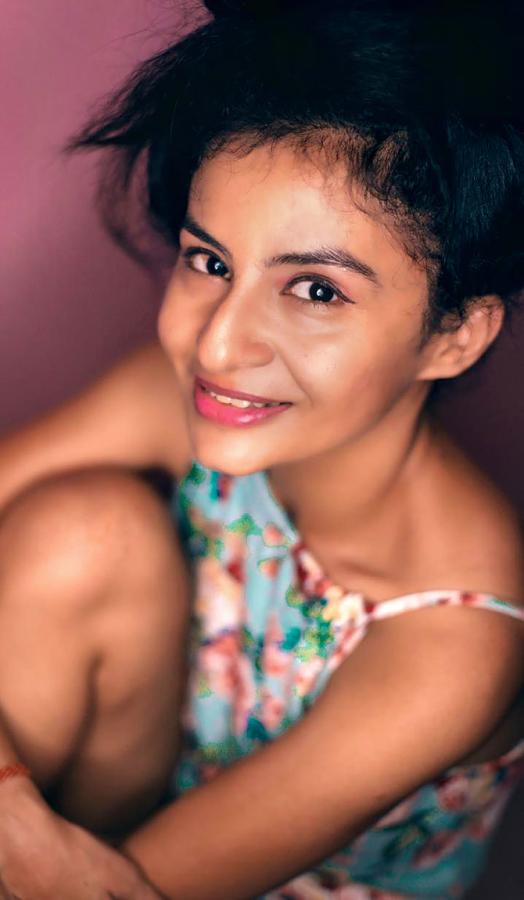 <
Actor and dubbing artiste Sulagna Chatterjee tells Divya Nair/Rediff.com about the terrifying financial crisis confronting young freelancers after the lockdown.
---
I have been working in the television industry for seven years.
I have done multiple daily soaps and worked in series like Savdhaan India and Crime Patrol.
I am also a dubbing artiste. I grew up in Gujarat. My family lives in Surat while I stay in Mumbai for work.
When the lockdown began, a lot of artistes, including me, were worried. In our industry, payments usually happen after 90 days. But some of us were told our payments will be delayed further.
Even when the state and central governments announced relief packages, I was surprised that there was no mention about freelancers or independent artistes.
I was actually surprised why no one was talking about it.
I wasn't able to believe everything is so hunky dory.
So I made a video talking about this which spread like wildfire.
I started receiving messages from people working across India. They said we are facing the same problem.
When I researched I realised that we are all freelancers, but we don't have any security or perks like salaried professionals.
It is unfortunate that we are not even considered a part of the economy.
There are no rules or laws to protect us (freelance artistes).
But come to think of it, we are doing everything else a salaried professional does.
Despite the fact that some of us are paid every three months or maybe later, we are all paying taxes. Some of us are sole bread winners, we all have families dependent on us. Fees, rents and bills to pay like everyone else.
But what do we get in return? We are not even eligible for a bank loan.
Because banks ask you to submit 3 months of salary slip and most of us never have a fixed income.
The television industry is one of the most exploited. And actors, artistes have always been at the receiving end.
I am also a dubbing artiste and I am in touch with friends across sectors; everyone is facing the heat. But no one wants to talk about it.
Most of us face late payments, long working hours, there is lack of security. Even our unions are not legal or organised.
I decided that we will not be exploited by the powerful and privileged.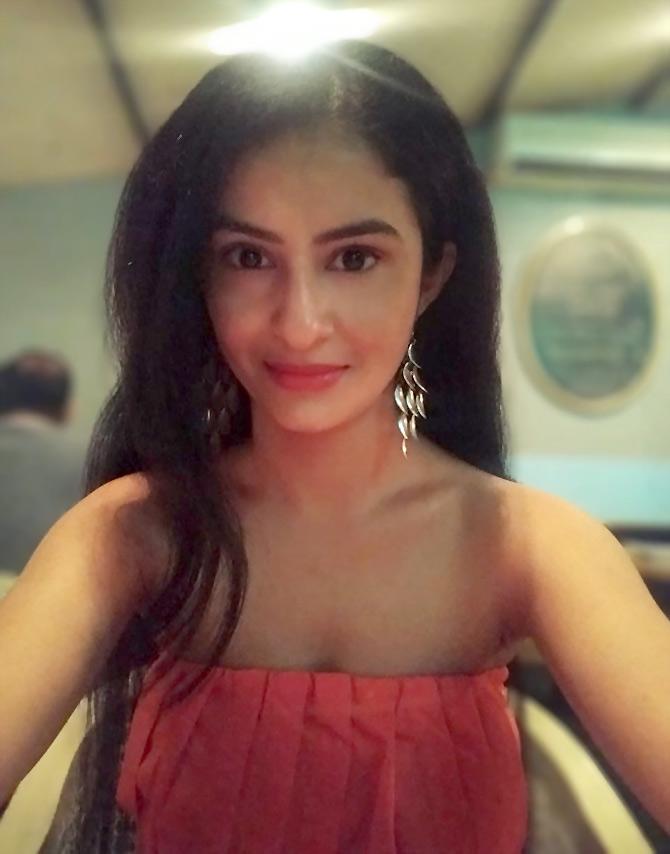 Thankfully, I am not doing any daily soaps so I don't face delayed payments. I have received calls from artistes who have not been paid since November 2019. Which means their payments have been delayed for over 6 months now.
And no one is doing anything about it.
The lockdown has been a great excuse for casting agencies and production houses to further delay payments.
They are like, 'How do we pay you? Our offices are shut. Let the lockdown get over, then we'll think about it.'
Believe me, even if the lockdown is lifted, we may not be able to find work easily.
It is practically impossible to practice social distancing on the sets. There are as many as 100-200 people working on a project.
Apart from actors and artistes, there are writers, producers, sound and video technicians, spot boys, extras and so many other people. And there is no way you can minimize or cut down staff.
Whether the lockdown continues or is partially limited, freelancers across the country are going to face acute crisis in the next few months.
That's why I made a second video after I filed a petition on change.org (external link) to include freelancers in the financial system.
Approximately 3,000 people have already signed the petition.
Do watch the video below that has been viewed by over 60,000 people on social media.
In the second video I mentioned that there are 10 million freelancers in India.
After watching the video, someone told me that it was an old figure. There are currently 15 million freelancers.
Maybe there are more. But the number is big enough for us to be taken seriously.
While I have been mostly receiving positive feedback, some of them also discouraged me saying 'Isse kya hoga? Ye hum pehle bhi try kar chuke hai (What is the purpose of all this? We have tried this before)'
I want to tell them 'No, we haven't tried this before.' Maybe that's why everyone is afraid of talking about this.
Most freelancers have a valid argument. They are worried that if they speak up, they may lose their jobs when the lockdown is lifted.
Thankfully, my family has been supportive and I often save for rainy days. My landlord has been understanding enough to allow me to stay here in Mumbai. But I know for a fact that when the lockdown gets over, I have to get back to work so I can pay rent.
As part of the #FreelancerInclusion campaign, I want us all to unite and raise our voices. To find a solution for all this.
This is not the time to be afraid and cynical. Every change in the past began like this.
Thanks to the efforts of labour unions who fought with the administration, we have labour laws laid down citing fixed working hours, ideal working conditions, division of labour, equal pay, benefits, insurance and so much more.
We have seen how (Nobel Laureate and Bangladesh social entrepreneur) Muhammad Yunus founded the Grameen Bank to microfinance farmers and the poor and include them in the development of the country.
India has one of the largest number of freelancers in the world who contribute to the economy. So it is only fair that we are considered a part of the system and made eligible for fair benefits like everyone else.
We need a strong law to protect our rights to avoid exploitation.
As for those of you who are struggling, my message is: Don't lose hope. Don't lose heart. Stay positive. Channelise your worries. Use every opportunity that comes your way.
Let us unite so we can all emerge stronger and overcome this together.