Arpit Hathi, from Vadodara, tells us how he did it!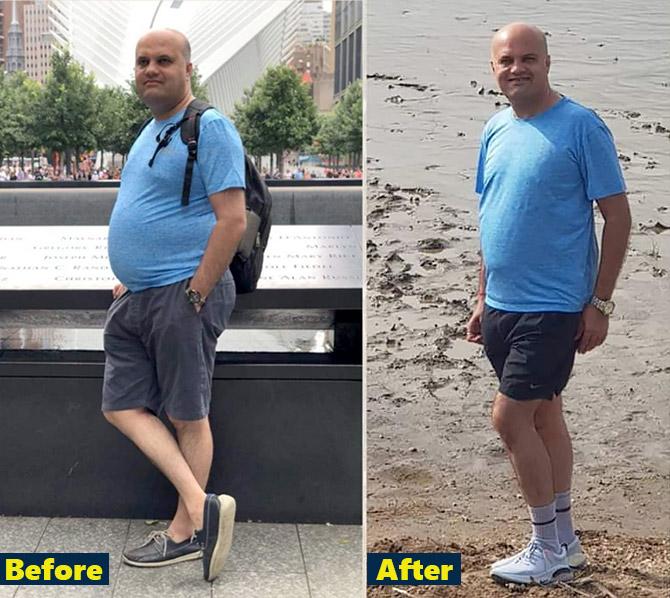 I started gaining weight because of an unhealthy lifestyle.
I was eating too much oily, junk, food along with aerated drinks, ice creams, chocolates.
This combined with lack of sleep, untimely eating and frequent travelling led to weight gain.
I started walking in February 2019, but could not be consistent due to frequent travelling. So I ended up gaining weight.
In January 2020, I weighed 92.5 kg.
In February 2020 I was determined to lose weight.
I started brisk walking 1 hour twice a day. It helped build my stamina.
I consulted dietician Swati Patel to suggest a diet plan.
I'd visit her once a week to check my progress based on which she'd give me a new diet plan for the following week. I did this for four months.
I made some changes in my diet. I gave up chapati and rice during lunch and dinner and cut down on sugar intake.
I increased water intake to minimum 3 to 4 litres a day.
Diet
Breakfast at 9 am: One bowl of poha/2 egg whites/corn flakes with milk without sugar and a cup of tea without sugar.
11 am: Soup or green tea
Lunch at 1:30 pm: One bowl of green veg curry, a bowl of dal and glass of buttermilk with salad.
4.30 pm: Masala tea without sugar and 2 Marie biscuits.
Dinner at 8 pm: A bowl of green salad/soup/oats/fruits.
I exercise regularly to ensure that my weight is under control. On Sundays, instead of walking, I'd jog for 20 minutes.
The toughest part was managing my food habits. It was challenging to stick to the routine.
I changed my schedule. I started sleeping by 10.30 pm and wake up between 6 am and 7:30 am every day.
I also did yoga, especially pranayam and kapalbhati (breathing exercises).
I'm 78 kg now.
My learnings
If you can think, you can, you will.
Most of the time you have to convince your mind that you CAN do this. And tell yourself every day that nothing is impossible.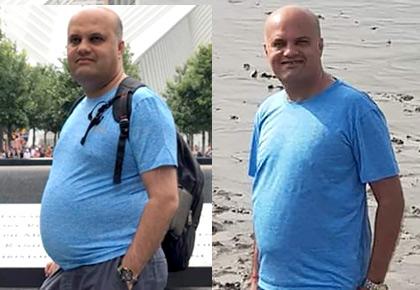 ---
Have you recently lost weight or survived a health condition?
We want you to share your story with us. Tell us how you did it.
Please share your diet plan, exercise tips, learnings and more.
Kindly mail getahead@rediff.co.in (My Fitness Story) along with your NAME, AGE, LOCATION, along with a before and after photograph of your fitness journey. We'll feature the best responses on Rediff.com.