Did you know that majority women do not know how to pick or wear the right bra?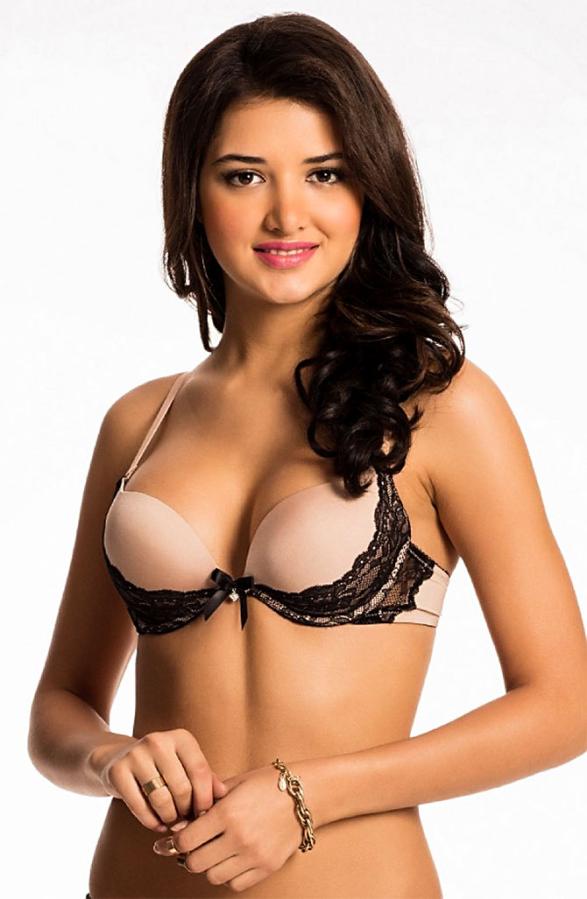 Photograph: Kind courtesy Pretty Secrets
Is it advisable to wear a size bigger for comfort?
No.
Wearing a size bigger can create health problems leading to discomfort.
It causes you to suffer from back pain or makes you feel that your bust is not fully supported.
A bra is comfortable when there is no pain or pinching.
You love to wear it when it supports you weightlessly and creates a feminine silhouette.
However, lot of women do not feel this way as there are chances they might be wearing wrong bra type or wrong bra size.
With every body type, there are different bras to match. It is advisable to wear a size that fits your body rather than bigger ones.
Is underwire bra good for you?
Yes, many women across the globe would prefer wearing underwire bra for its capability to provide attractive looks.
There are abundant classy designs available in the market when it comes to underwire bra. There are certain pros and cons of underwire bra.
Underwire bras are intended to give you more support and should be used by women with bigger bust.
It gives a good shape and fitness and can be worn for sports activities like running, jogging, exercising etc.
However, it is not useful for pregnant ladies as it does not provide comfort because its main aim is to hold bust towards head by pulling.
Which bra type is useful to balance uneven breast sizes?
While shopping for bras make sure the bra fits your largest breast.
Look for bras with a thin layer of foam which can act as a nice filler to mold the smallness of your other breast or go for bras which have removable inserts.
When picking your bra always make sure you choose a size that will fit your largest breast in.
It's much easier to make a bra fit (or appear to fit) a smaller boob that trying to cram your largest one in a small cup.
What bra fits best with sheer tops?
Sheer tops have been a fashion trend over the past years.
It's the best to pull off under a sheer top in literally every kind of occasion!
There is certain bra that fits with the sheer tops like bralette, sports bra, basic neutral bra, tube top bra or shapewear.
Select bras of neutral colors like black or nudes, or the color of the top.
If you want to make it look like an outline, wear a camisole or pretty looking waist length lingerie underneath.
Bralettes are other interesting as well as suitable choices. Dress according to your comfort level.
Is demi bra suitable for ladies with splayed breast?
Yes. Women in this category usually have their breasts going east-west and want to bring them in towards the center.
If you have splayed breasts, then you should go for T-shirt bras.
Since there is a gap between your breasts, the center core between the wires helps provide side support as well as helps push the breasts to the centre.
It's beneficial if your bra has a wide-based triangle shape center panel so that your breasts fall comfortably into the cup.
Lead image published for representational purposes only.
The author Shruti Behal is head of product design, PrettySecrets.