Pick a pair that best suits your body type, says Shruti Behal, head, product design, PrettySecrets.
Wearing the right bra is as important as picking the right outfit.
The lingerie we wear does more than just help keep everything in place.
Your bra has the power to determine your mood for the day and even make you feel invincible.
And with each body type, there are different bras to match.
Find out what's your body type and pick the right bra for you.
1. Petite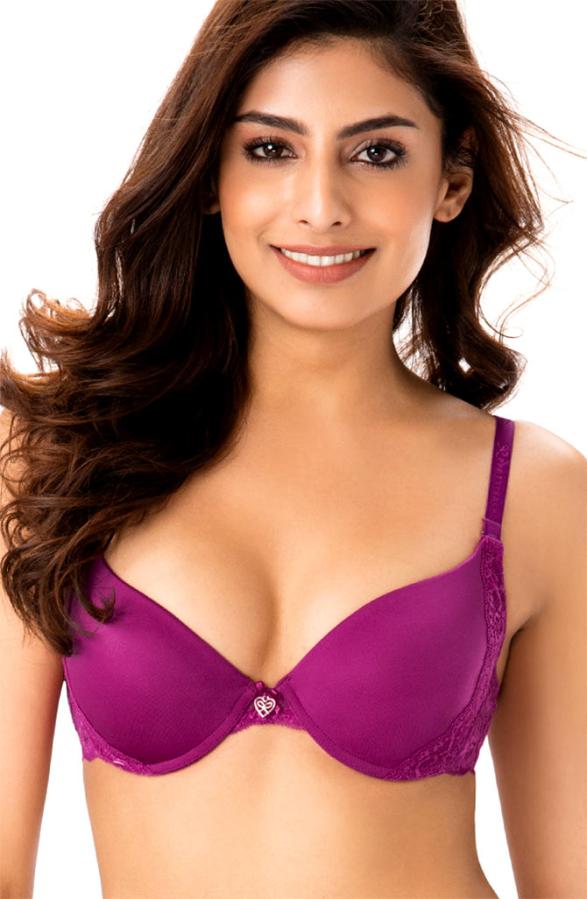 Women who are small or flat chested fall under the petite category. But contrary to popular belief, women who are petite can still look and feel sexy even if they're a 32A.
It all comes down to the choosing the right bra.
Even though there are many small or flat chested jokes out there, the truth is that when it comes to choosing a bra, almost all styles are a perfect match.
The right bra for you
If you're looking to boost your boobs, then you can go for the push-up bra.
If you want to add a little more volume under those low neck tops, you can try the plunge.
If you just want to show them off the way they are, then bralettes are what you need.
The push-up bra comes with soft push up padding and an underwire, which gives you a natural lifted shape, customised fit and desired cleavage.
With this bra, you are sure to look fabulous in any outfit.
2. Uneven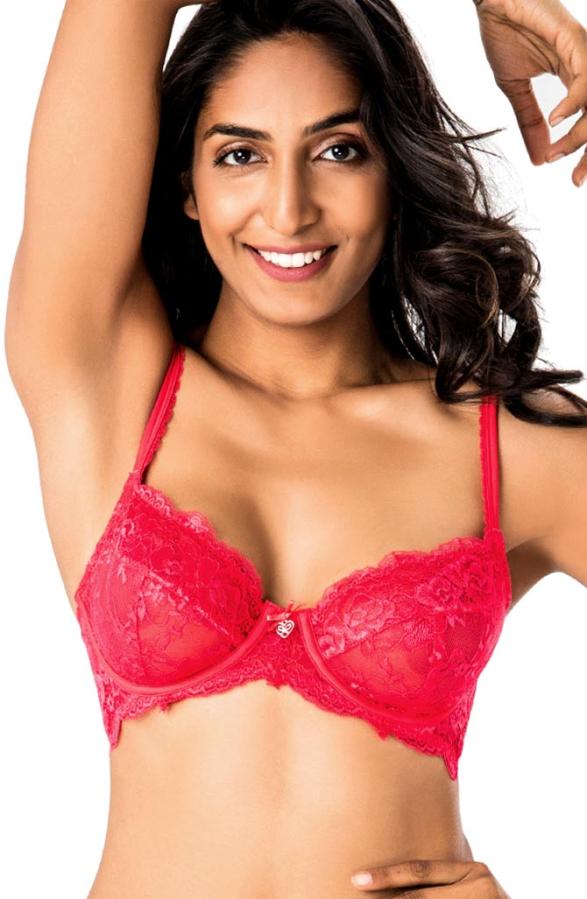 When one breast is bigger than the other then it's classified as uneven.
If you fall into this category, don't worry as 42 per cent of women have uneven breasts.
The best bra for you
While shopping for bras make sure the bra fits your largest breast.
Look for a pair with a thin layer of foam which can act as a nice filler to mold the smallness of your other breast or go for bras which have removable inserts.
3. Splayed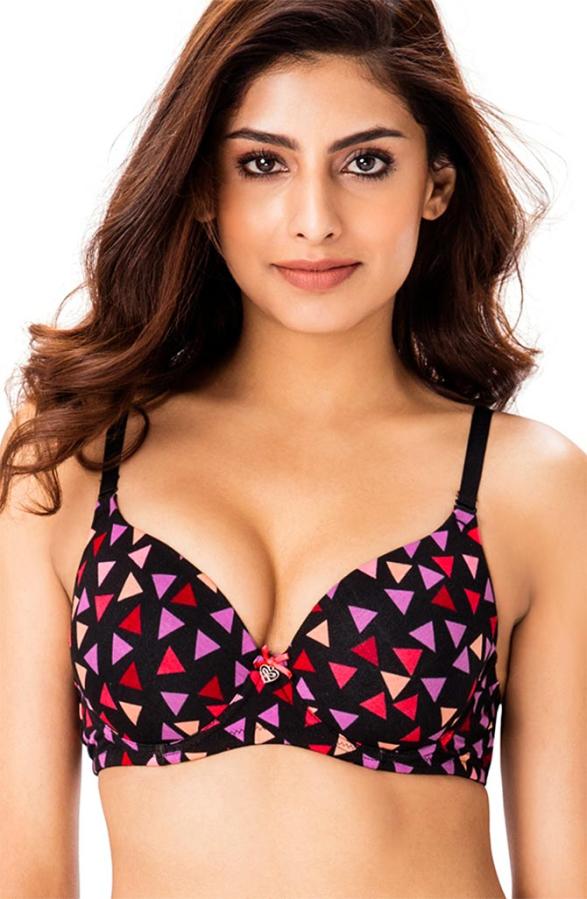 Women in this category usually have their breasts going east-west and want to bring them in towards the centre.
The best bra
If you have splayed breasts, then you should go for T-shirt bras.
Since there is a gap between your breasts, the center gore between the wires helps provide side support as well as helps push the breasts to the centre.
It's beneficial if your bra has a wide-based triangle shape center panel so that your breasts fall comfortably into the cup.
4. Shallow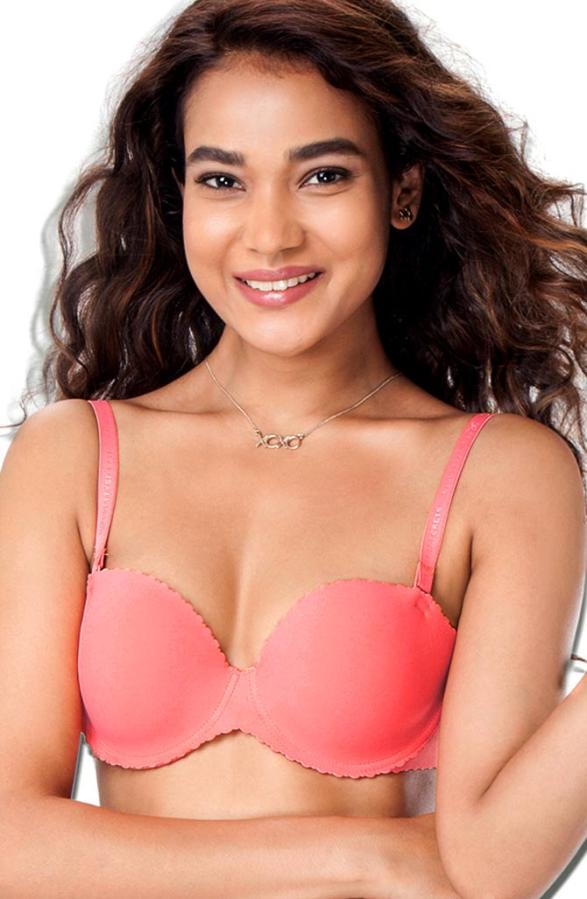 Shallow or settling breasts are a tad bit higher up on the chest and lack volume towards the top but are broader towards the bottom.
Women who fall under this category usually experience gaping problems at the top of their bras and they don't fully fill up the cup.

The best bra
If you have this problem, then you should probably opt for bras with less coverage.
A demi-bra is perfect as it shows more of the upper breasts and fills in the cups perfectly as compared to full coverage bras.
5. Bell-shaped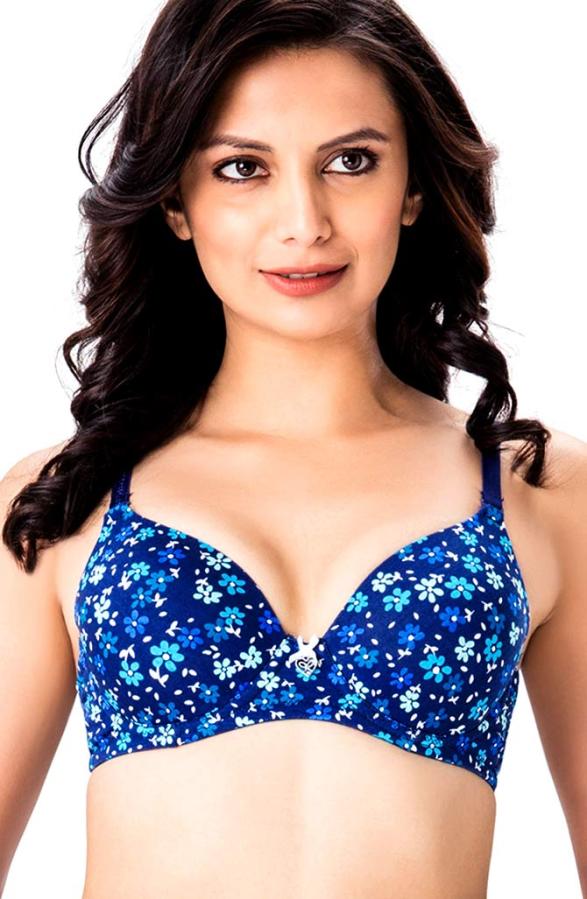 Bell-shaped, as the name suggests, are breasts which are slightly thinner on the top before rounding out into a curve on the bottom.
The best bra
A full coverage bra is what you need!
Since many women with this breast type are also bustier, a full coverage bra will provide extra support.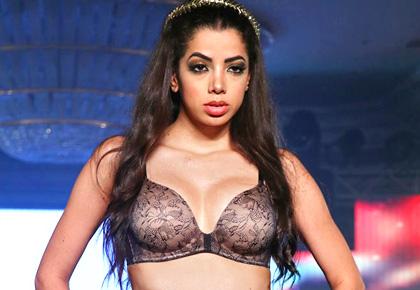 All photographs: Kind courtesy Pretty Secrets
Cover image: Hitesh Harisinghani/Redifff.com
The author Shruti Behal is head of product design, lingerie, nightwear, swimwear and activewear, PrettySecrets.