'From the time climbing even four steps on a staircase left me breathless to being here has been quite a task.'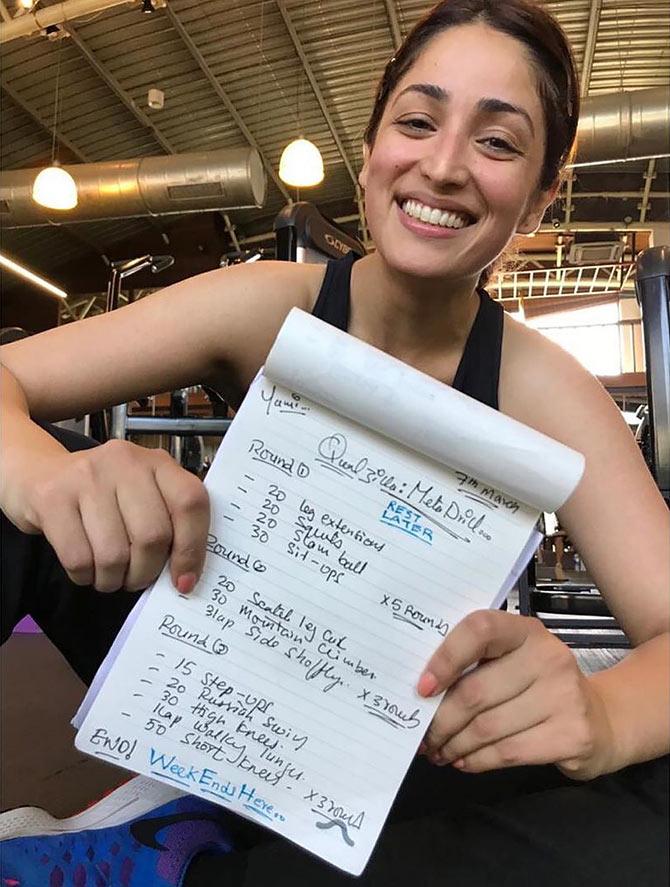 If you thought that actors have an easy life, maybe you are mistaken.
Recently, Yami Gautam took to Instagram to talk about how hectic shooting schedules and the pressure to 'look fit' gradually ruined her health.
The actor who delivered two successful films last year -- Bala and Uri: The Surgical Strike -- said that 2019 was one of her 'most difficult years in terms of health and fitness.'
The 31-year old had 'barely recovered from a terrible neck injury,' when she was down with 'severe dengue'.
'I had drastically lost my stamina and immunity and had to soon start shooting for a film -- where the crew was on hold for me,' Yami wrote in a long post.
And that's where things took a drastic turn for the actor.
'The fear of not being able to perform to the best of my ability as an actor and not 'looking fit' gripped me deep within,' she said.
'In the quest to look leaner and adhering to the socially constructed notion that physical attractiveness of a women is one of her most important assets, I foolishly started cutting down on food and completely stopped the much needed carbs.'
'Also in order to 'appear fit' during my hectic shoot schedule, followed by another film promotion and ad shoots, I desperately tried working out.'
'I got up at 5 am, did yoga from 5:30 am to 7 am, left for my 12 to 13 hour shoot day, came back and again hit the gym for another hour, all this while being in immense pain and barely even getting time for 4 hours of sleep daily.
'So, obviously I failed, I failed miserably.
'My body needed what it needed the most, time to heal.
'So for me holding this W.O.D (workout of the day) means a lot.
'From the time climbing even four steps on a staircase left me breathless to being here has been quite a task.'
Yami had an important message to share with her 11.4 million followers.
'We owe our responsibility first towards our own self -- body and mind, and not to any external or self-created pressure whatsoever.'
'Your body is your temple so take care of it, respect it , eat healthy -- preferably home cooked, although binging once in a while doesn't hurt.'
'But please do not abuse it. Remember to always take one day at a time and make each day special because you, my friend, deserve it.'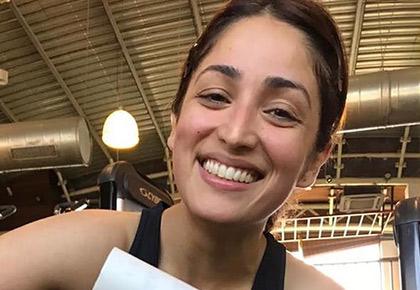 ---
READER INVITE
Dear readers, have you recently survived a major illness?
What was it and how did it affect you?
What did you do to cope?
Maybe you survived cancer, reversed diabetes or lost weight.
You can share your inspiring health and fitness stories with us.
Simply write to getahead@rediff.co.in (subject: My fitness story) along with your NAME, AGE, LOCATION and a photograph that best describes your transformation. We'll publish the best responses right here on Rediff.com.
---