We'd asked you, dear readers, to share your fitness stories and learnings with us.
Rediff reader Vinesh Poswal, 36 from Dehradun shares his incredible weight loss journey.

During my college days and even until I became 30, I used to be very active.
I had a slim and athletic body.
I work as an executive with NTPC Ltd, a Maharatna Company.
Since my job involves frequent travel, I would often eat outside which led to excessive weight gain.
Sometime in January 2019, when I went for a full body health checkup, the reports were shocking.
The parameters of triglyceride and cholesterol were found to be extremely high.
The doctor advised me to take medication if I wanted to avoid heart related ailments in future.
Despite the warning, I was in a dilemma whether I should seek medication.
In March 2019, on the occasion of Holi, I analysed my situation. I was 81 kilos.
I went through a few old pictures and compared them with my current state.
On that day I promised myself to lose weight.
I wanted to be healthy and happy not just for myself but for my family as well.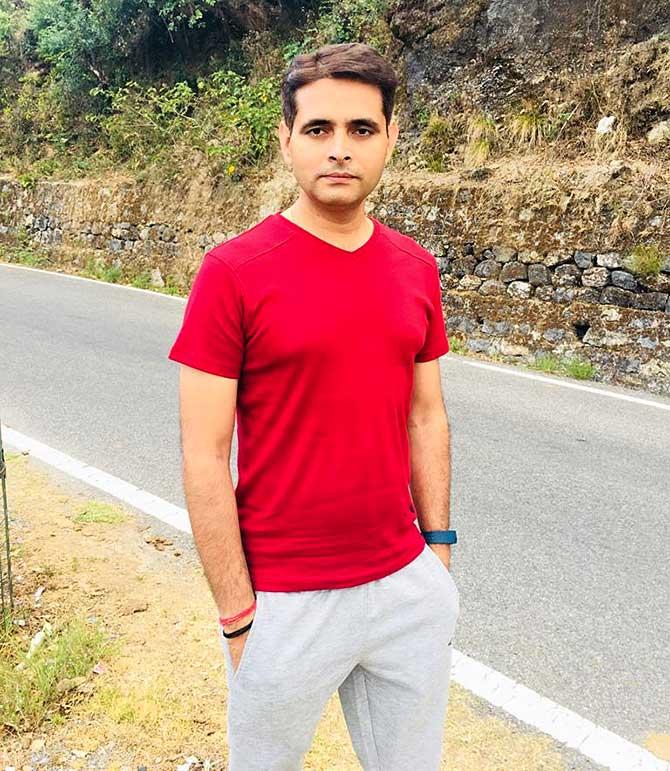 Diet
I did extensive research on the Internet about diet plans. I even followed a few pages on Instagram until I got some idea about what to eat and what to avoid.
I completely avoided rice, sugar, wheat and included more egg whites, oats, green vegetable, dal, dahi.
Earlier, I was fond of tea and would easily have 5 to 6 cups a day. I substituted it with green tea and black coffee occasionally.
Even while travelling, I ensure to follow my diet.
To satisfy sugar cravings, I included dates in my diet but in moderation.
I eat papaya, water melon and apple (water-based fruits that satisfy hunger). I don't have any fruit after lunch.
Breakfast: 4 egg whites, oats and fruits
Pre-lunch snack: A bowl of fruits/sprouts
Lunch: A bowl of dal, brown rice, curd and green salad
Evening snack: 4 egg whites
Dinner: A bowl of dal and green salad
Workout
I started waking up earlier. I go for a walk every day.
I started running too. I could barely run a few meters when I started. But now I can easily run 10 km non-stop effortlessly.
If not every day, I run 10 km at least once a week.
I have reduced 14 kg in 2 ½ months. I am 67 kg now.
Lessons learned
I used to believe that I could never fall ill but after checking reports of elevated cholesterol level, I became cautious.
I realised that my past will not help me maintain good health.
Staying healthy is a continuous process which has to be followed and practiced religiously.
Tips for readers
Don't wait for a disease to adopt a healthy life.
Do self analysis of your health and start today by keeping small goals.
Be selfish and take out time every day for yourself.
Nobody will come to rescue you, not even your friends and family members.
'Health is wealth' should be the motto of your life.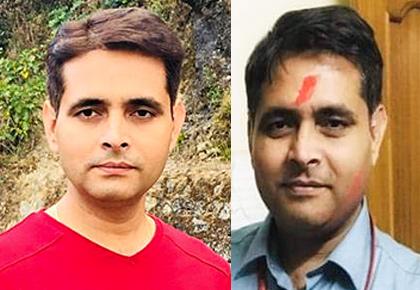 ---
Invite
Have you recently lost weight or survived a serious health condition?
We want you to share your story with us. Tell us how you lost weight.
Share your diet plan, exercise tips, learnings and more.
Simply write to getahead@rediff.co.in (My Fitness Story) along with your NAME, AGE, LOCATION, along with a before and after photograph of your fitness journey. We'll feature the best responses right here on Rediff.com.