We've been asking you, dear readers, to share your inspiring fitness stories with us.
Rediff reader Shilpa Parasrampuria, 43, from Mumbai reveals how she lost 12 kilos in six months.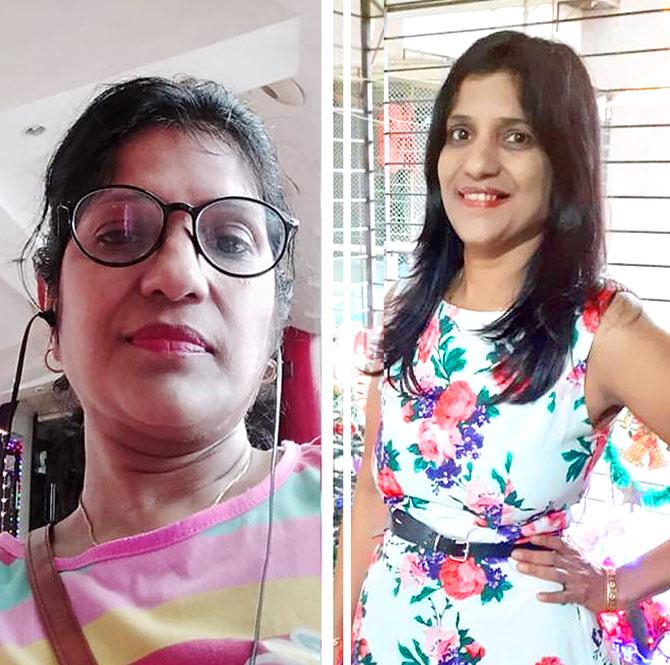 I have polio in my right leg and used to walk with a crutch in hand.
On December 22, 2018, I had a bad fall and cracked my polio leg knee bone.
The following day I was operated. A steel plate and 8 screws were inserted in my knee.
I was bed-ridden for 8 months which led to weight gain.
In June 2019, I was 65 kg.
Eight months after the accident, when the doctor asked me to walk for 10 minutes daily, I was not even able to walk 10 steps with a crutch.
When I put my feet on the ground, I was basically putting my body's full body weight on one leg, I felt a lot of strain.
I realised that I had to lose weight and get fit. But since I was physically challenged, I had my reservations.
I did not want to risk going to the gym or do any exercise and hurt my leg further.
I was always independent and did not like the idea of taking help.
At the same time, I wanted to go back to my normal life.
The toughest part was to convince myself that it was possible to lose weight.
That's when I saw (actor) Anupam Kher mention on (stand up comedian) Kapil Sharma's show how he had reduced weight by walking.
I was not confident about walking on the roads of Mumbai, but I had to start somewhere.
On July 1, 2019, I started walking in my small room, beginning with 500 steps.
It was tough initially.
Slowly, I challenged myself and started walking 1,000 to 1,500 steps before taking a break.
Today, I can walk 10,000 steps in a day. And I do it six times a week.
At the same time, I googled celebrity diets and workout routines and understood two things: If you want to stay in shape, you must have an early dinner and low carbs on a regular basis.
I made some changes in my diet too. I gave up fried food, processed sugar and maida-related foods like white bread, pav, samosa etc. I started consuming less salt in food.
I switched to homemade food to achieve my goal.
I managed to bring my weight down from 65 to 53 kg in just six months.
Here's the diet I followed:
Morning: Lukewarm water with lemon.
Breakfast: 2 eggs with lots of veggies or poha/upma with tea
Lunch: Roti, dal, vegetable, salad and curds
Evening: Tea and one fruit
Dinner (before 7): Bhel or soup
I don't have any cheat days as I'm happy with whatever I eat.
The important lesson I learned is that you should have dedication and confidence in yourself. I kept telling myself, 'I can do it. It's all in the mind.'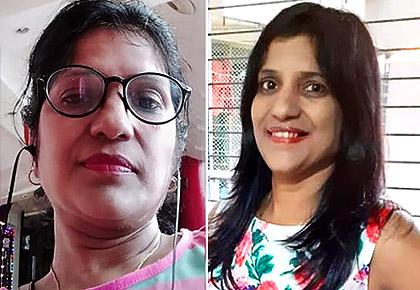 ---
READER INVITE
Have you recently lost weight or survived a serious health condition?
We want you to share your story with us. Tell us how you lost weight.
Share your diet plan, exercise tips, learnings and more.
Simply write to getahead@rediff.co.in (My Fitness Story) along with your NAME, AGE, LOCATION, along with a before and after photograph of your fitness journey. We'll feature the best responses right here on Rediff.com.