Urging people to stay at home, plus-size model Ashley Graham shared her reasons on social media.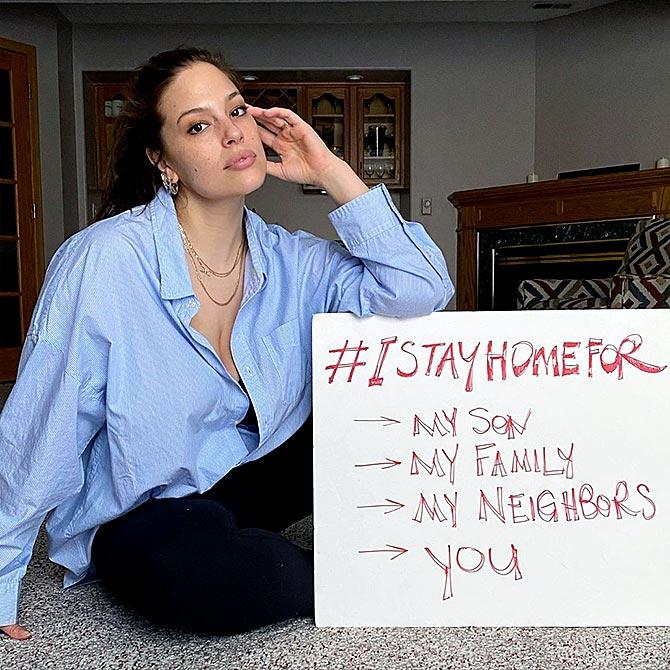 Ashley, who turned mom to a baby boy earlier this year, hopes to inspire people to stay at home with her post.
'I stay home for my son, family, neighbors and YOU,' wrote the model as she informed her fans and followers on Instagram that she was practicing social distancing due to corona virus.
Clad in a oversized blue shirt with black leggings, she uploaded a pic of her posing next to a placard, above, which read '#IStayHomefor...'.
'We're all being called on in different ways during this difficult time, and I also stay home for those who can't,' she added.
'For those who will continue to care for us around the clock: our doctors, nurses, grocery clerks, overnight stockers, waste removal teams, doctors and scientists.
'I am feeling immense gratitude and appreciation for all of you and believe that we all need to do what we can to #flattenthecurve.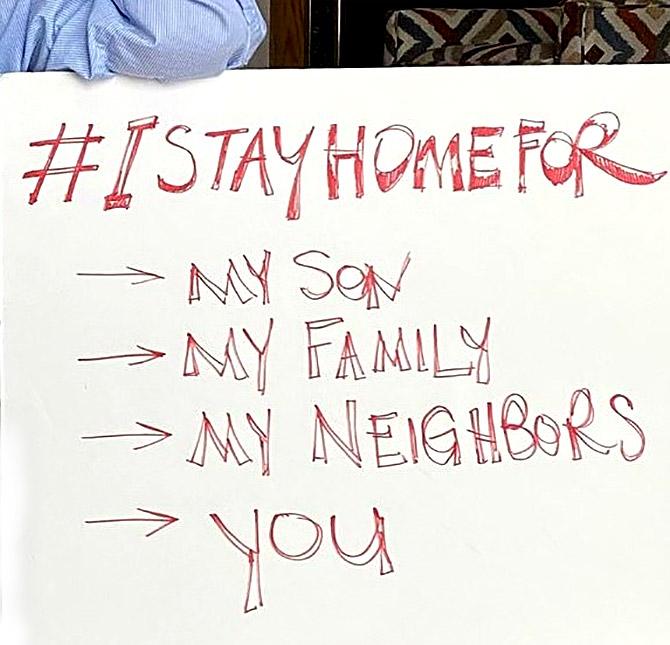 'Please during this time let's treat each other with kindness; leave diapers and toilet paper on the shelves for others, help an elderly neighbor get groceries, support small businesses, call a friend who might be struggling right now. We need each other during times like these.'
In another video (external link), she also urged people to support and help every midwife and healthcare worker out there.
'It's crucial we help this cause by having personal protective equipment available for healthcare workers and midwives so we can protect new mothers, infants, their families, and ALL patients.
'I'm doing what I can to support my midwives, but every healthcare worker out there needs your help, for the good of all of us,' she shared.