We'd asked you, dear readers, to tell us how you're spending time indoors with your family.
Here are a few interesting responses we received.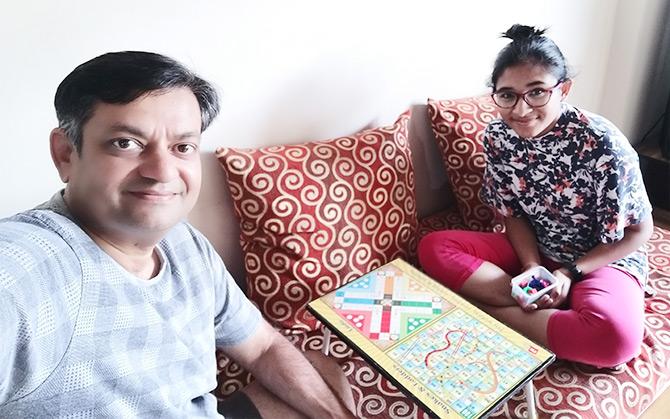 Goutam Dand from Ahmedabad sent us this photograph of him playing board games with his daughter Kaavya, 15 who is in class 9.
He also shared some tips to make the most of the quarantine period:
Set priorities.
Plan and do things in advance.
Negotiate flex hours or part-time hours if possible.
Share tips and ideas with other families.
Limit after-work and after-school involvements.
Build rituals into your life.
Take time for yourself.
Make room for couple time.
Share your work experience with your children.
Find time for fun.
Be there for the moments.
---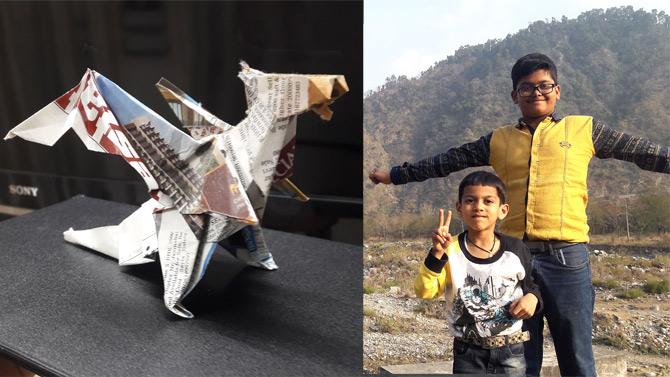 Manoj Kumar Baruah, 45 who works at ONGC in Jorhat, Assam also found a creative way to keep his sons Shaarav, 13 and Shaarthak, 7 busy.
Sharing the photograph (above) of one of their creations -- an origami dinosaur, he said:
"I found out that most of the time they are just busy with the digital world. I tried finding out what could be an alternative that could get their attention.
"Origami models, to my pleasant surprise, works really well! My kids just loved it.
"I got to spend some really quality time with them and it resulted in a new skill for them!"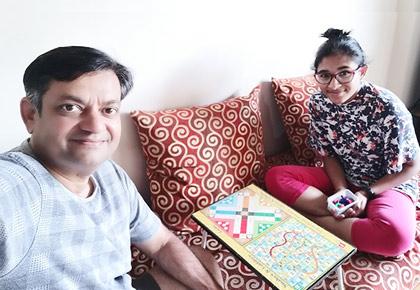 ---
Dear readers, tell us how are you keeping your kids busy at home?
Are you playing games, painting together or cooking?
Send us your most interesting photographs, ideas and videos on getahead@rediff.co.in (subject: Keeping kids busy) along with your name, age and location. We'll publish the best responses right here on Rediff.com.