Plan a healthy, fulfilling meal with all the important nutrients that your body needs. This will curb your temptations.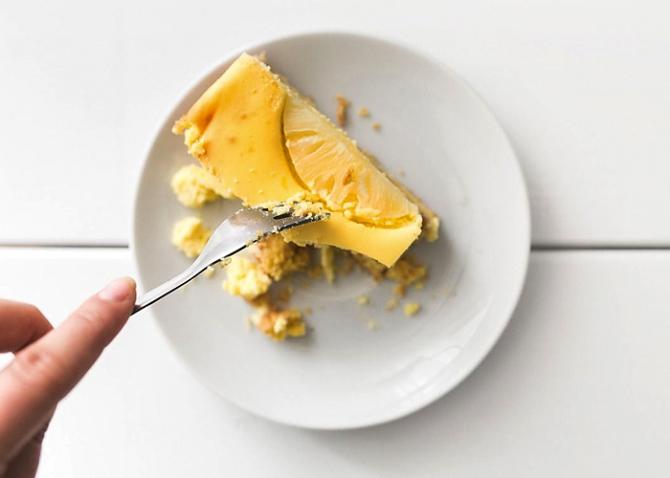 Being on a lockdown isn't all bad, it has some amazing perks too. Like getting all the time in the world to do things, the comfort of pajamas all day long, and above all so much time to spend with the family.
However, it's not all bright and shiny.
This quarantine is wreaking havoc on everybody's diet plans.
Who is not binging Netflix and potato chips, or devouring a tub of ice cream while stressing over the news?
Denying this is impossible unless you are a fitness god.
Bored, anxious, and stress eating are nothing but names we are giving to our bad eating habits.
This is like just another reason to avoid a healthy diet and binge over everything we like.
But we must stop being so careless and take our health seriously. It is very significant, specifically right now.
Building up your immunity is vital now more than ever.
If you're finding it difficult to quit binge eating, here are some tips that can help you:
1. Eat your meals on time
Set a regular eating schedule and stick to it.
Do not skip meals as it contributes to unhealthy cravings and increases the chances of overeating.

2. Keep yourself hydrated
Drink plenty of water throughout the day.
This is simple but an effective solution your unnecessary hunger.
Drinking sufficient water will also provide you with other health benefits.
3. Get rid of junk
The mere sight of the tempting junk food makes you want to eat them right away. Followed by another pack and then another pack.
And before you know it, you've finished plenty of packs of your favourite junk to walk down the guilt lane.
If unhealthy junk food is not available in your kitchen at all, you won't be tempted to eat.
So clean out the junk and make sure you don't add them to the next grocery list.
4. Target the cause that makes you want to binge
Often people tend to eat more when they are stressed or anxious.
Find your root cause and try to eliminate it. For example, if the news is creating panic in you and to deal with it you slip in your kitchen to get your favorite snack to soothe yourself, instead of doing that reduce your news time. It may help.
5. Plan your meal
Plan a healthy, fulfilling meal with all the important nutrients that your body needs. This will give your body everything it needs and curb your temptations.
Staying locked up at home can get really boring, I understand, and you might get the urge to grab a snake from time to time and it's absolutely okay!
You can snack, but you must snack smart and healthy.
Plan your meals and incorporate snack time into it. For example, one between breakfast and lunch, one around the evening with your tea or coffee and one a few hours before dinner or sleeping.
6. Have dedicated meal times
This is essential while working from home that you do not get carried away with meetings and tasks, and skip or delay meals.
This makes you crave snacks and unhealthy food more.
Keep a dedicated time, and try to stick to it.
Avoid eating while attending an online meeting or grabbing a snack while on a call or working.
In doing so, you tend to eat more without realising. Try to be mindful during your meal time.
7. Keep these snacks light and healthy
Munch seeds like flax seeds, sunflower seeds, chia seeds, pumpkin seeds, etc. Include fruits and berries. They are delicious and healthy.
You can also try dry fruits and nuts.
You can also experiment and make healthy snacks yourself, like chia pudding, kale chips, etc.
There are a lot of healthy options out there, you just need to explore!
---
Honey Thaker is head nutritionist, fitness science and nutrition at Purenutrition.me. Honey can be contacted on ga@rediff-inc.com.
---