This Tibetan model is breaking the Internet with her unconventional looks.
You don't need to take a closer look at Tsunaina to figure out what photographers find attractive about her.
Her unconventional Asian features including the structure of her nose, a broad forehead, and the beauty spots on her face, have been captivating the Internet.
An Instagram sensation, the model featured on the cover of Harper's Bazaar Kazakhstan.
'All the love in the world for Harper's Bazaar KZ. So so so wonderful to have had an interview and cover story for the May issue,' she wrote on Instagram.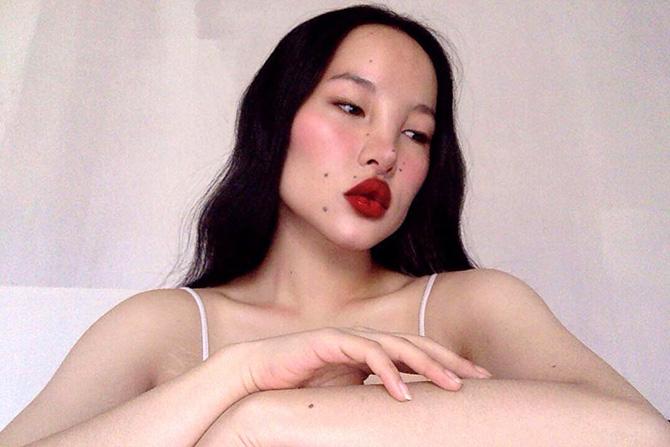 Standing tall at 5'5", she has been described as 'a geisha straight out of Game of Thrones'.
Discovered by make up artist Pat McGrath, Tsunaina has been intriguing photographers and her 2,00,000 followers on Instagram.
Pat made the model a muse for her latest make up collection Mothership, which brought in elements of outer space.
Discovered on the street by a modelling agency, she has walked the ramp at London Fashion Week and has modeled for French fashion designer Christian Dior.
While the world is waking up to her beauty, there was a time when Tsunaina used to dislike her looks.
'I spent the first two decades of my life hating my body,' she posted on Instagram adding, 'Today my forever open curtains blind my neighbours daily!'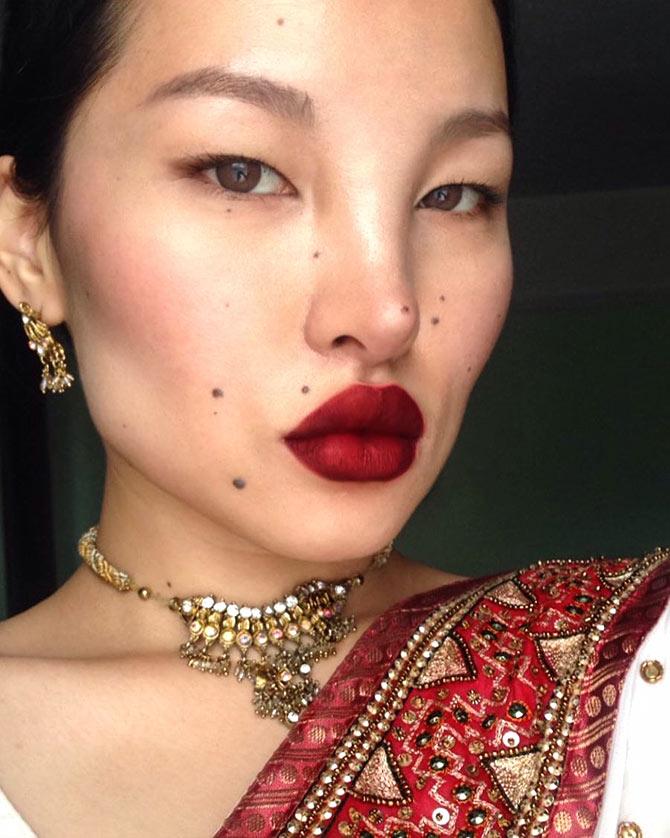 A fan of heirloom saris, the model captioned this pic: 'How do you tell your mother no shaadi, but yes all the heirloom saris.'