The actor posed in just a shirt on the cover of Health magazine.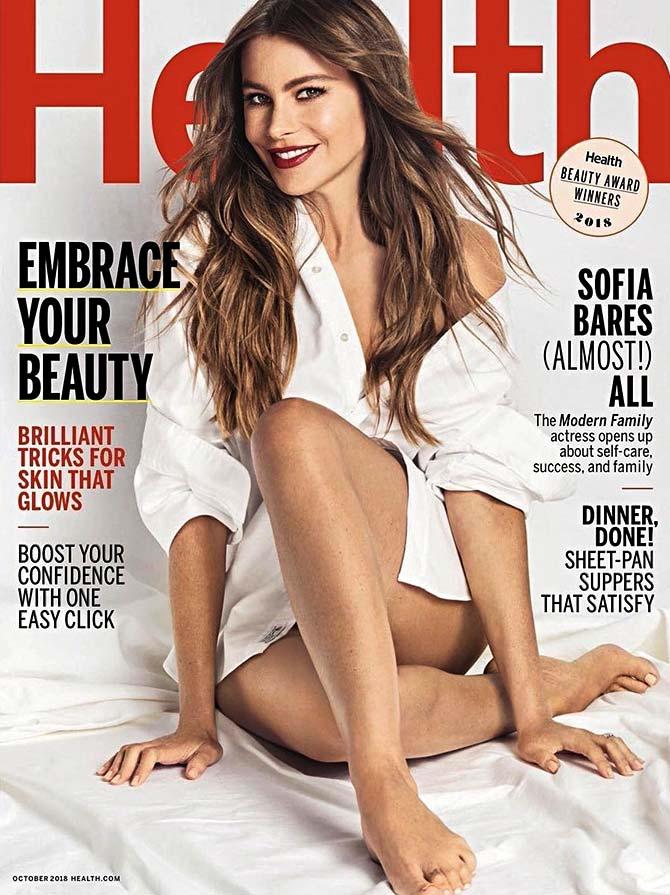 Sofia Vergara is the October star of Health mag.
Dressed in just a white shirt, the actor sizzled on the cover.
Opening up about the secret to her success, she told the mag: 'After working so many years, I think the most helpful thing has been realising that you have to enjoy your work.
'It's not worth it to be around people who are sucking the energy out of you or who are creating problems.
'I don't need to sacrifice my sanity, or time with my family, if I'm having a horrible time.
'The way you carry yourself is very important,' she added.
Uploading the cover on her Instagram page, Sofia wrote: 'Here's an exclusive first look at my October @healthmagazine cover!'