As the popular series enters its 15th season, Entertainment Weekly brings you six special covers. Vote for your favourite!
Grey's Anatomy fans, here's something special for you.
Paying ode to the longest-running hospital dramas on television, Entertainment Weekly features not one, but six Grey's Anatomy covers.
From Elle Pompeo (Dr Meredith Grey) posing solo, wrapped in ECG rhythm strips, to Justin Chambers and Camilla Luddington's (Alex and Jo) amazing chemistry, these covers have it all.
Which of these six covers is your favourite? Take the poll given below and let us know!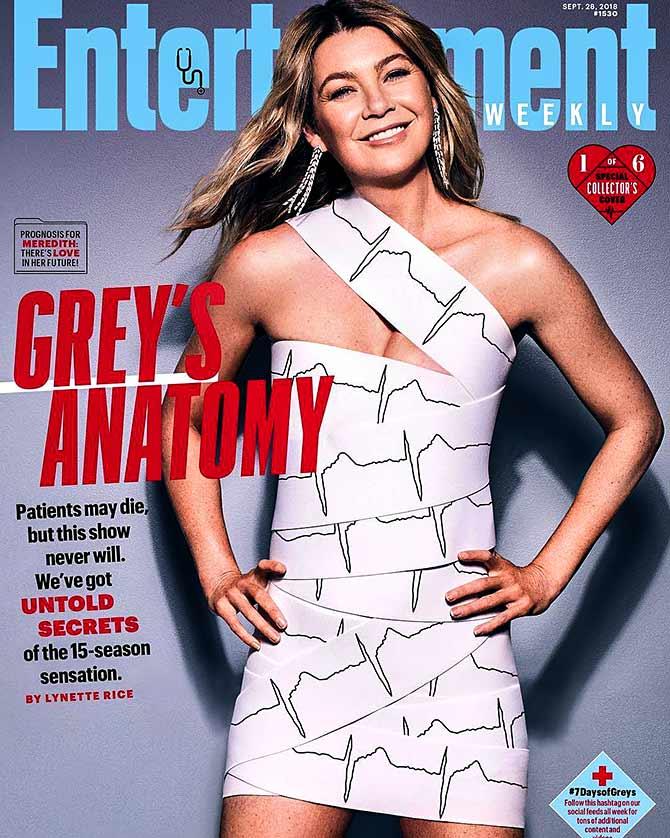 Since 2005, Elle Pompoe (Dr Meredith Grey) has appeared in six Entertainment Weekly covers.
But this is by far her sexiest, we feel. Wrapped in just ECG rhythm strips, the actress looks delightfully gorgeous. What do you think?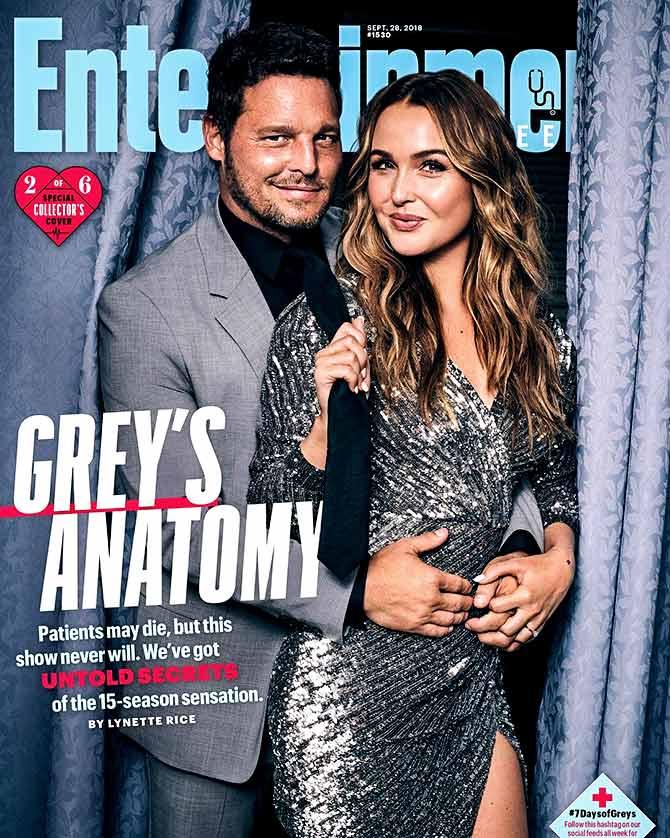 Justin Chambers (Dr Alex Karev) and Camilla Luddington (Dr Jo Wilson) sizzle on this cover.
Oozing of chemistry, the two look stunning. But did they win your hearts?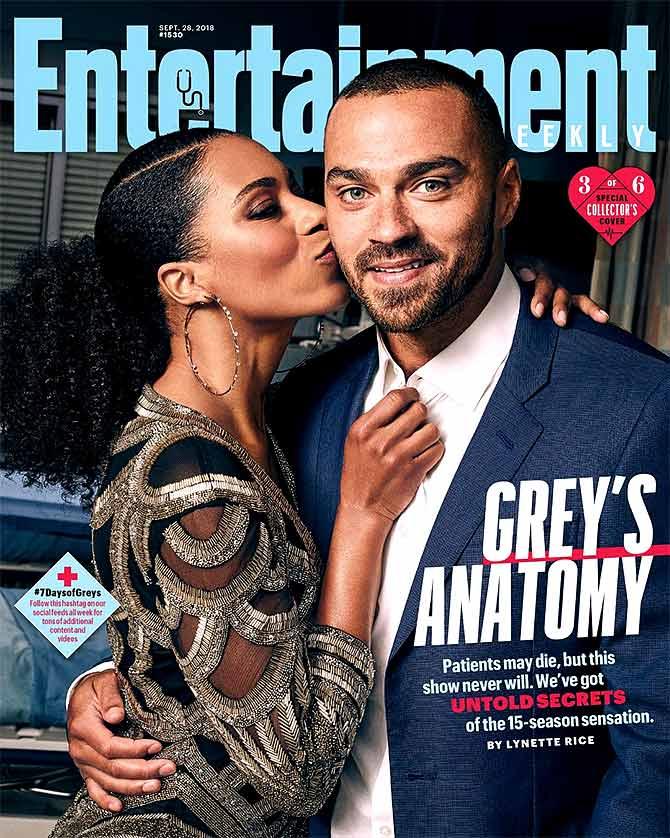 Jesse Williams (Dr Jackson Avery) and Kelly McCreary (Dr Maggie Pierce) seem like they have just been bitten by the love bug!
Do the two manage to charm you with their presence?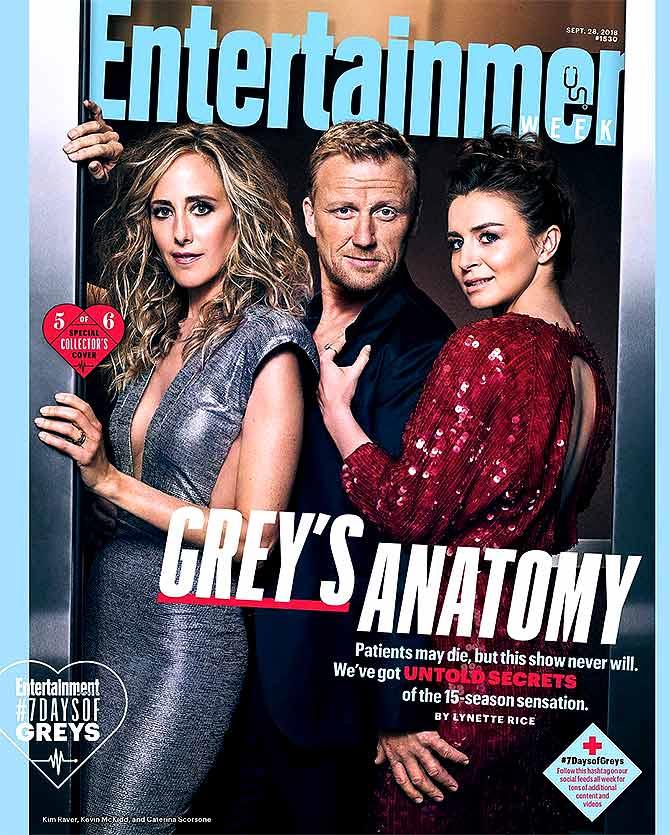 THRICE AS NICE! When Kim Raver (Dr Teddy Altman), Kevin McKidd (Dr Owen Hunt), and Caterina Scorsone (Dr Amelia Shepherd) are near, drama is just around the corner.
Their love triangle is complicated, but does the cover work for you?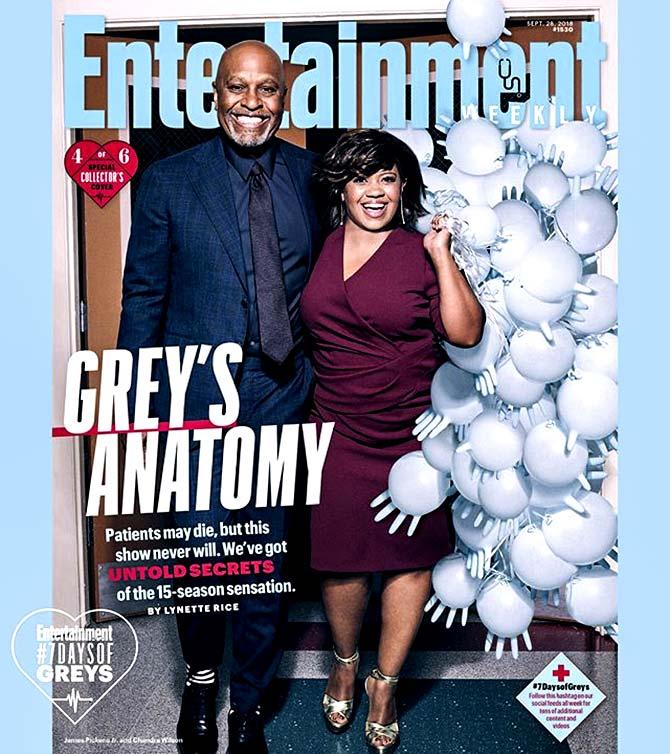 OLD IS GOLD! James Pickens Jr (Dr Richard Webber) and Chandra Wilson (Dr Miranda Bailey) are back with some surprises for fans.
But does the season's sensation appeal to you?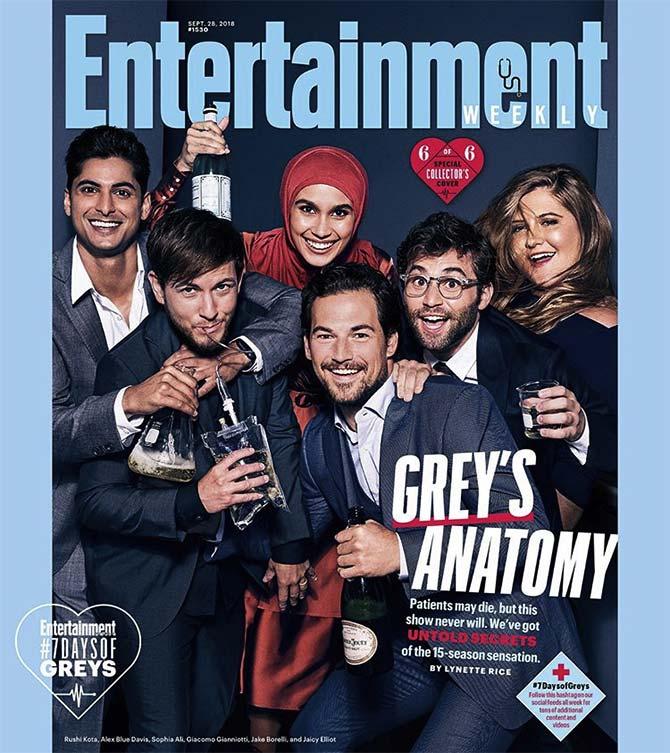 Finally a collector's cover.
Rushi Kota (Dr Vik Roy), Alex Blue Davis (Dr Casey Parker), Sophia Ali Taylor (Dr Dahlia Qadri), Giacamo Gianniotti (Dr Andrew DeLuca), Jake Borelli (Dr Levi Schmitt) and Jaicy Elliot (Dr Taryn Helm) pose together. Do they get your vote?