Bootylicious! Indian supermodels show off incredible curves

Three hot models rule the cover of Maxim India's September issue.
Dressed in just their bare essentials, Priyanka Karunakaran, Priyanka Moodley and Poulomi Polo Das set the temperature soaring on the cover.
Flaunting their dusky complexion, each of the models looked stunningly beautiful.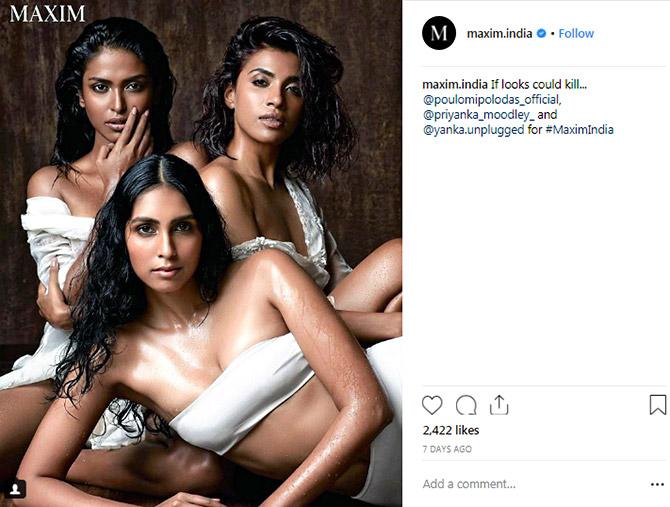 'Because of my skin colour, I get a lot of negative comments,' Poulomi Polo Das told the mag.
'I've always tried to correct them, but I don't respond in a rude way. If they don't listen, then I really don't care,' she added.
When asked about her idea of a 'sexy man', she added, 'A sexy man should smell good, look good, have a good sense of humour and know how to cook.'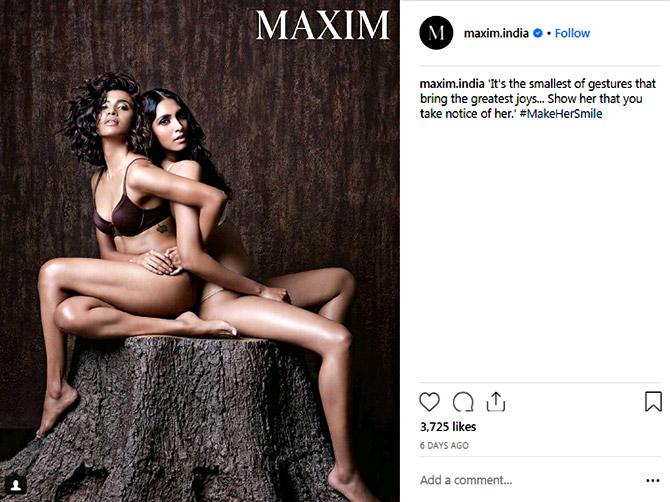 Priyanka Moodley spoke about her favourite series. 'Recently, it's been all about being in bed, watching Netflix. Right now, I'm watching all the Marvel series. I finished watching Jessica Jones and now I'm on Luke Cage,' she said.
As for Priyanka Karunakaran, when asked about how a man can impress her, she said, 'By treating us like equals.'