The actor is being trolled for a badly edited pic.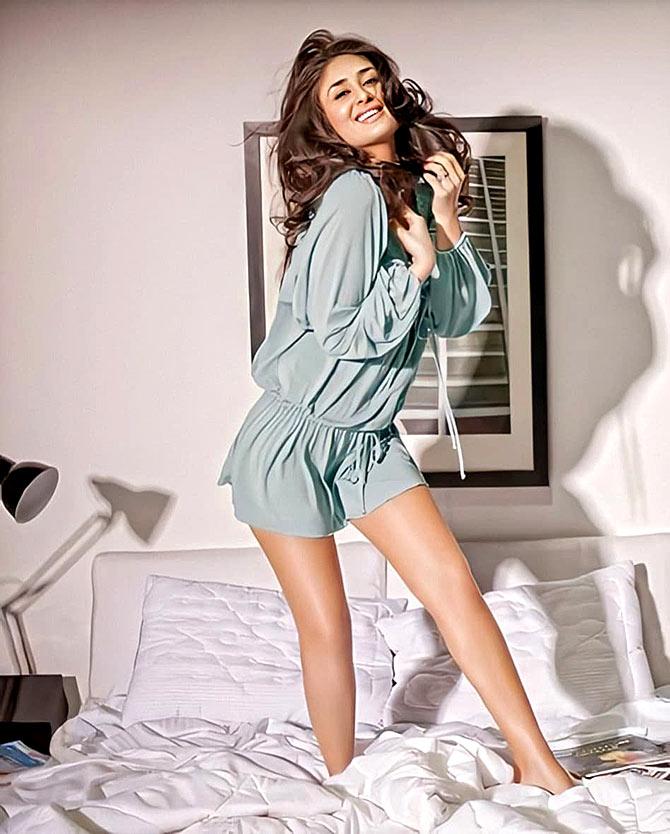 A recent pic of Kareena Kapoor, above, uploaded on Instagram is getting a lot of unwanted attention.
The pic features the actor dressed in a powder blue silhouette, as she poses on a bed.
With her toned legs on display, Kareena looks gorgeous in blue.
However, a closer look reveals that her knees have gone missing due to the editing.
Fans, who don't seem too impressed with the Photoshop fail, have taken to the social-media, photo-sharing app to call out the shoddy edit job.
'Where did the knees go,' questioned @taaniasharma.
'Easy with the Photoshop peeps, my knees are hurting after looking at this photo. What is that? It doesn't even look hot,' wrote sandeep_fitnessfreakforever.
'Omg we can see the shadows guys...at least Photoshop it properly if at all you'll have to,' added smrits16official.
People felt that the poorly edited pic had made Kareena look like a plastic doll.
'Why would you do that. Such a bad Photoshop. Why can't these celebs be real for god sake. Such a bad role models for future generation. She looks like a plastic doll,' shared niyatihandajain on Instagram.