From strict rules about make up to using just natural products, the actor reveals candid details about her late mother.
Janhvi Kapoor is iDiva's digital cover star for the month.
Clad in her traditional best, the actor shines on the cover in a JJ Valaya lehenga and choli with a plunging neckline.
Keeping her look simple yet stunning, she accessorised the lehenga with lovely earrings, kohl eyes and red lips.
Titled 'Building her own legacy', Janhvi's cover definitely reminds people of Sridevi -- the likeness is unmistakable.
In an interview with the mag, the actor has revealed the little lessons she learnt from her late mother, including how strict Sridevi was about her kids using make up.
'I wasn't really allowed to wear make up until a couple of years ago,' Janhvi shared.
'My first memory of a beauty product was watching mom do her make up.'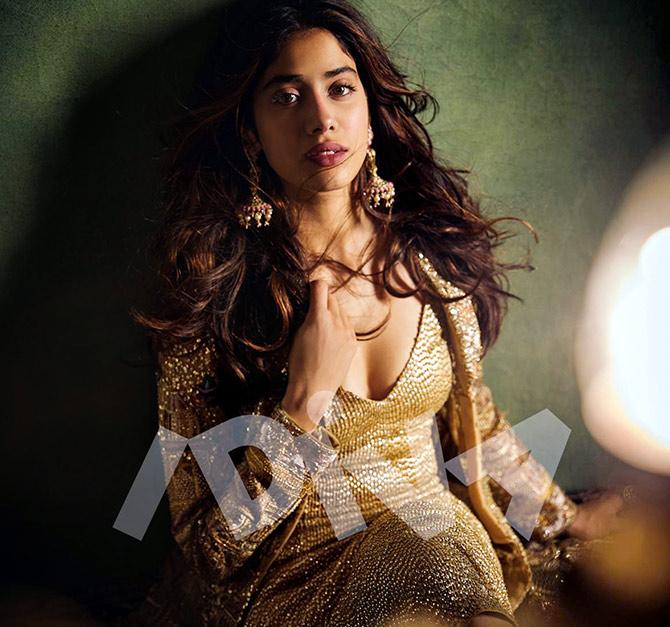 The actor revealed that thanks to her mother, her skin and hair were protected from chemicals.
'I am happy that my mom was strict about the products we used. We could only use natural oils, no face wash, no conditioner,' she added.