Her sister, Isabelle Kaif's pics on Instagram prove that she is as striking as Katrina.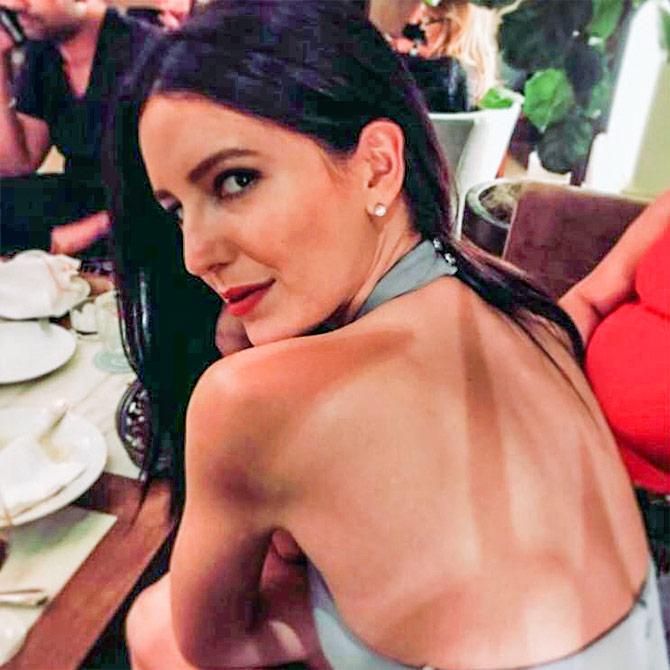 One of Isabelle's stunning shots on Instagram.
Photographs: Kind courtesy Katrina Kaif and Isabelle Kaif/Instagram

One look at Isabelle and you can easily tell that she is Katrina Kaif's sister -- several fans have confused Isabelle for Katrina!
Her older sister has craved a successful career for herself in Bollywood, after starting out as the face of Lakme.
And close on Katrina's glamorous heels is Isabelle, who was recently announced as the face of Lakme.
Here she talks to Anita Aikara/Rediff.com about becoming a model, taking tips from Katrina and why the actor is her biggest role model.
Katrina Kaif's doppelganger?

Isabelle Kaif joined the ranks of Kareena Kapoor and Shraddha Kapoor after being selected as the newest face of Lakme.
"It feels amazing to be starting my year with such an iconic brand like Lakme," she says. "It's India's biggest brands and I am beyond thrilled."
Very excited to be a part of the Lakme family, she adds, "I can't wait to start my journey with the country's most iconic brand! Keep an eye out for some cool beauty campaigns in 2018!"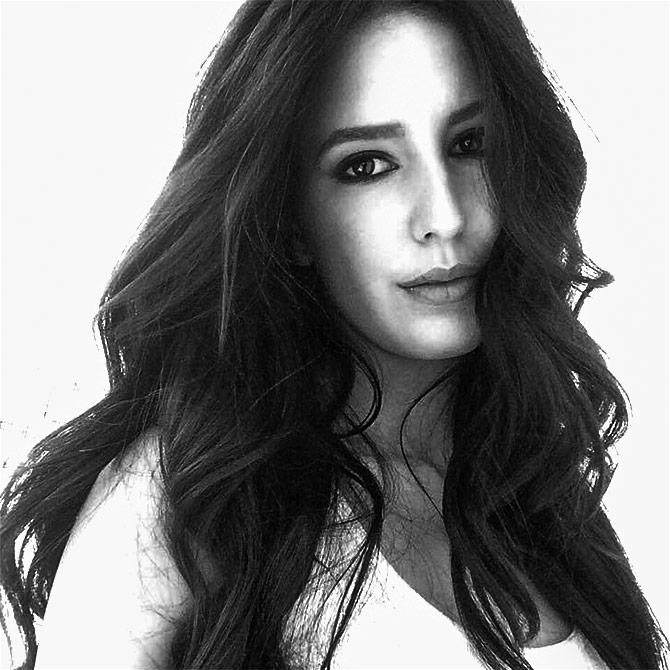 'I'm excited to share that I am now officially a

@lakmeindia girl!' Isabelle Kaif wrote on Instagram.
Photograph: Kind courtesy Isabelle Kaif/Instagram
Isabelle seems to be closely following her sister's footsteps.
Katrina started out her career as Lakme's fresh face of the year and now Isabelle has become the official Lakme India girl.
Her sister has been a great inspiration for her. According to Isabelle, "She (Katrina) is a great role model to look up to."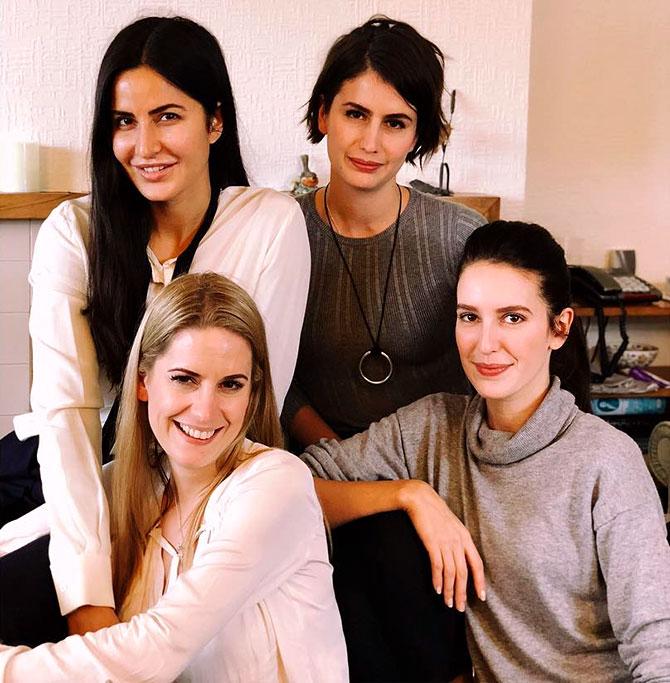 Meet the family! Katrina's stunning sisters.
Photograph: Kind courtesy Katrina Kaif/Instagram

Like every protective sister, Katrina too had a valuable tip for Isabelle when she became the newest face of Lakme.
Her advice for her younger sister was to 'be yourself and enjoy'.
She may be new to the industry, but Isabelle has already braced herself to handle criticism.
'

Being sisters means you always have back up,' wrote Katrina on her Instagram page.


Photograph: Kind courtesy Katrina Kaif/Instagram
"In this industry you have to develop a thicker skin for criticism to roll off you," she says.
"People are going to say what they have to say, you got to just keep your head down and focus on your work and be you."
According to Isabelle the best part of modelling is that it gives you a chance to work with some fabulous people.
"I have done a few different things and the journey has been great. It led me to Lakme, so I can't complain," says Isabelle, who started modelling at an early age.
Her modelling career stretches as far as 2000, when she was 14.
Isabelle and Katrina Kaif at the Virushka reception in Mumbai. Isabelle showcased her modelling prowess as she smouldered for cameras alongside sister Katrina Kaif.
Photograph: Pradeep Bandekar
The 31-year-old London based model is known to have a fondness for the arts.
She comes from an extensive background in theatre and has also co-founded a production company.
Isabelle made her film debut with 2014 film Dr Cabbie alongside Kunal Nayyar.
Ask her if given a choice between modelling and acting, what would she pick? "Both, why do you have to choose one."