Was any cricketer missing at the skipper's wedding reception in Mumbai?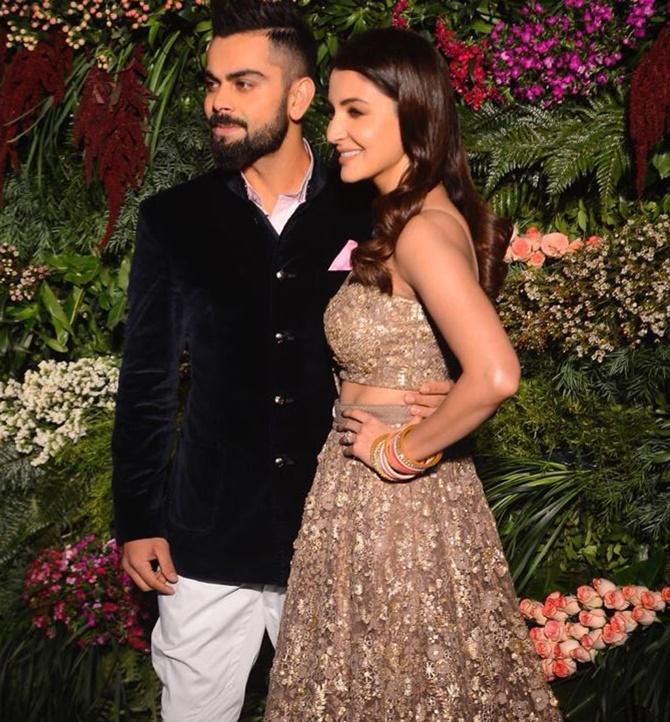 IMAGE: Anushka Sharma and Virat Kohli at their reception in Mumbai. Photograph: Pradeep Bandekar
The big surprise at Indian cricket Captain Virat Kohli and Bollywood star Anushka Sharma's wedding reception in Mumbai on Tuesday, December 26, was Anil Kumble's presence at the event.
Remember how Kumble -- then India's coach -- and the skipper fell out, leading to the legendary legspinner's exit and the arrival of the Kohli-friendly Ravi Shastri at the helm of affairs?
We always know Anil was a class act so we aren't surprised that he flew into Mumbai from Bengaluru with wife Chethana to give the couple their best wishes.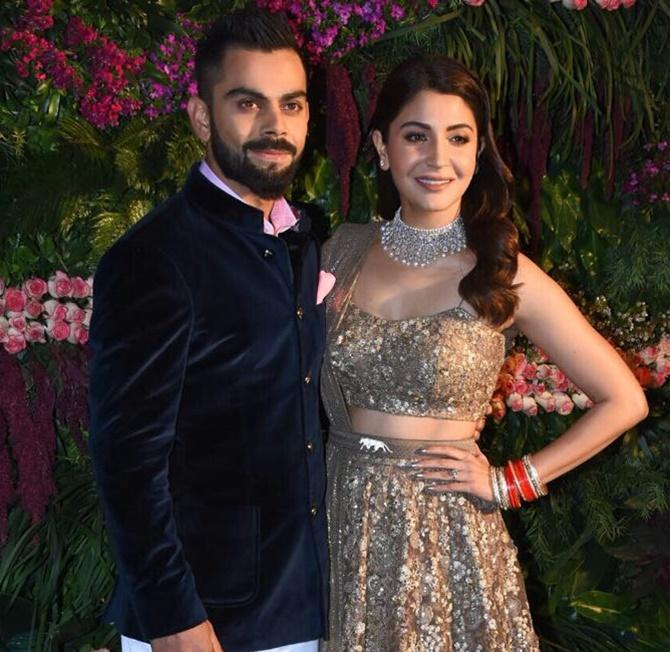 IMAGE: Anushka and Virat. Photograph: Pradeep Bandekar
WATCH: Anil and Chethana Kumble arrive at the St Regis hotel in central Mumbai, the venue for Virushka's Mumbai reception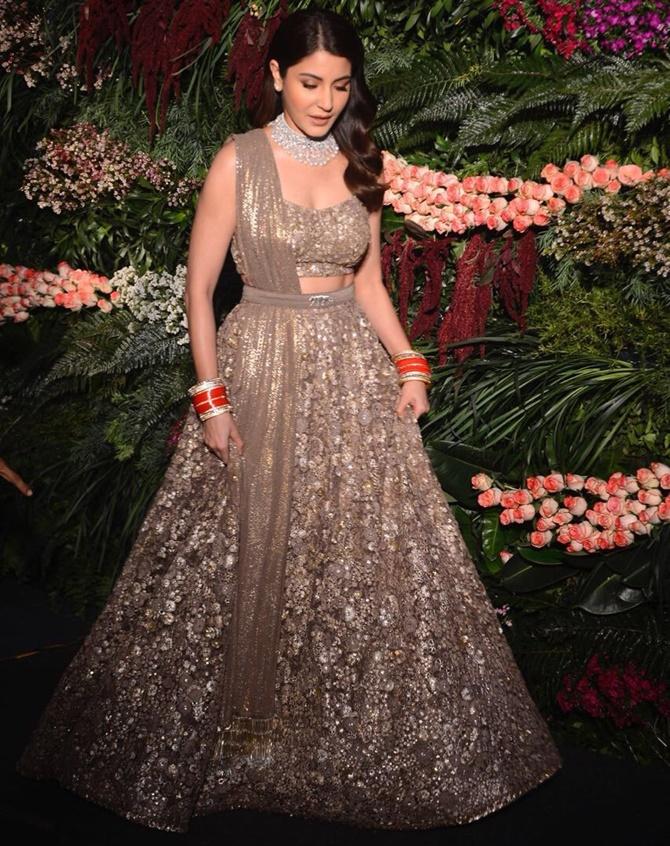 IMAGE: Anushka looks stunning. Photograph: Pradeep Bandekar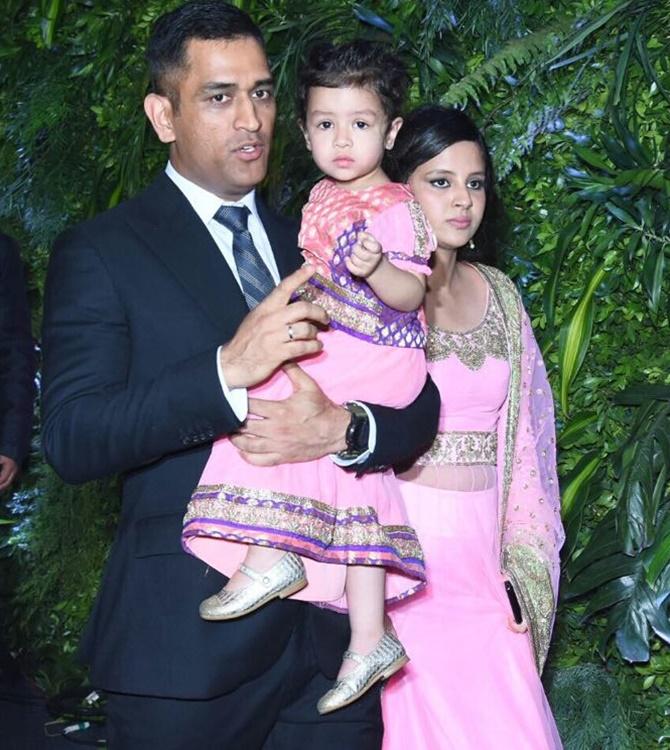 IMAGE: Mahendra Singh Dhoni -- perhaps the only member of the Indian team who calls Virat by his nickname 'Chikoo' -- with daughter Ziva and wife Sakshi. Photograph: Pradeep Bandekar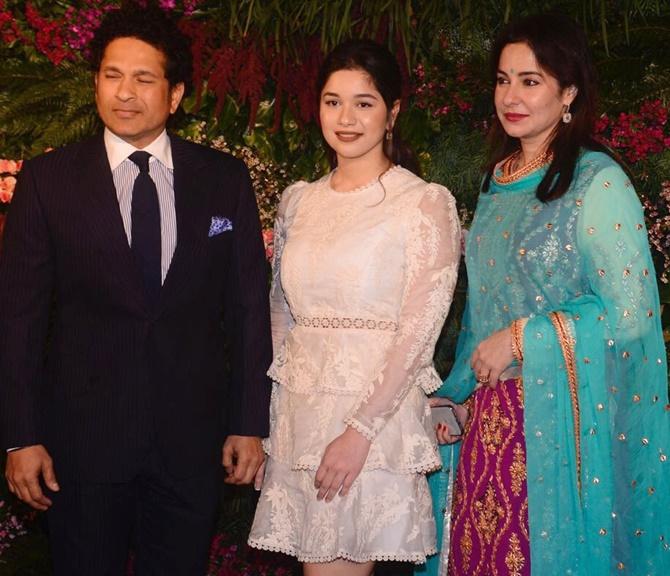 IMAGE: Sachin Tendulkar, Dr Anjali Tendulkar and their daughter Sara. Photograph: Pradeep Bandekar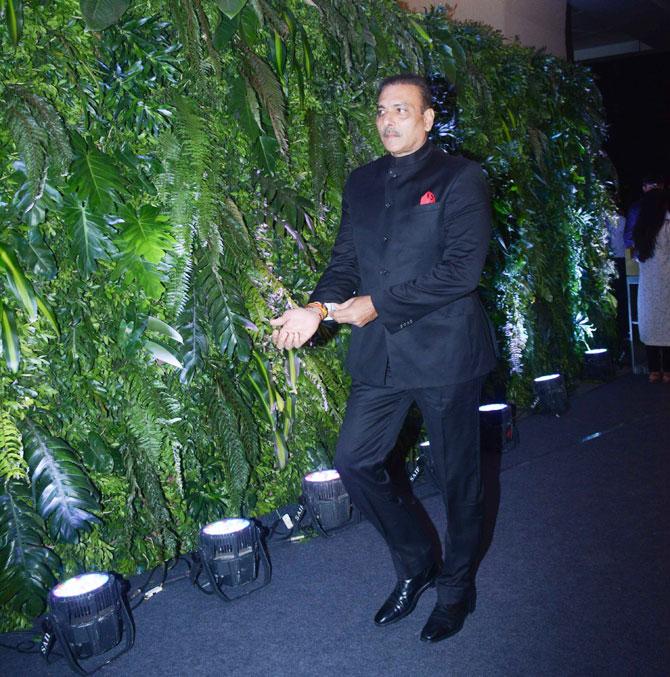 IMAGE: A sharply-dressed Ravi Shastri arrives for the reception. Photograph: Pradeep Bamdekar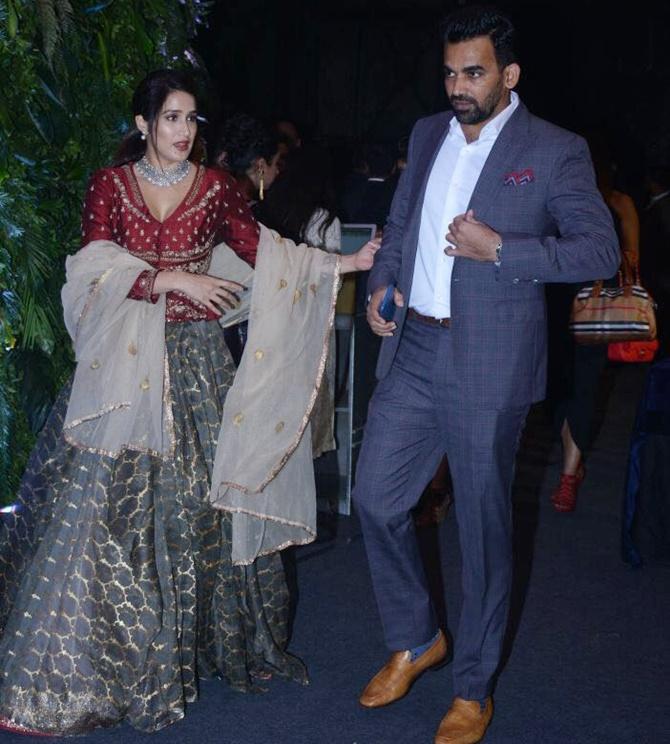 IMAGE: Zaheer Khan with his new bride Sagarika Ghatge. Photograph: Pradeep Bandekar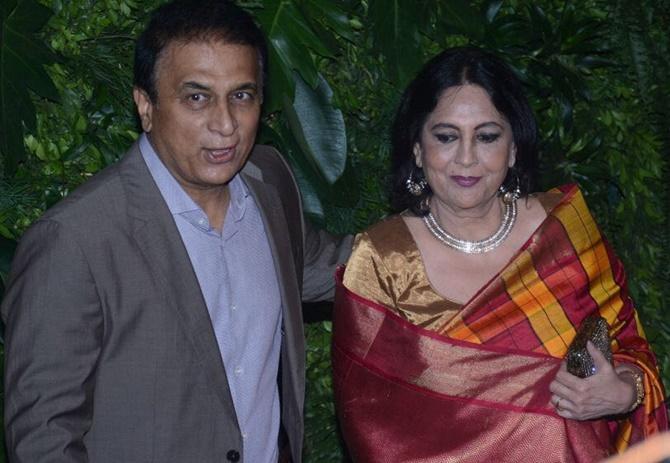 IMAGE: Sunil and Marshneil Gavaskar. Photograph: Pradeep Bandekar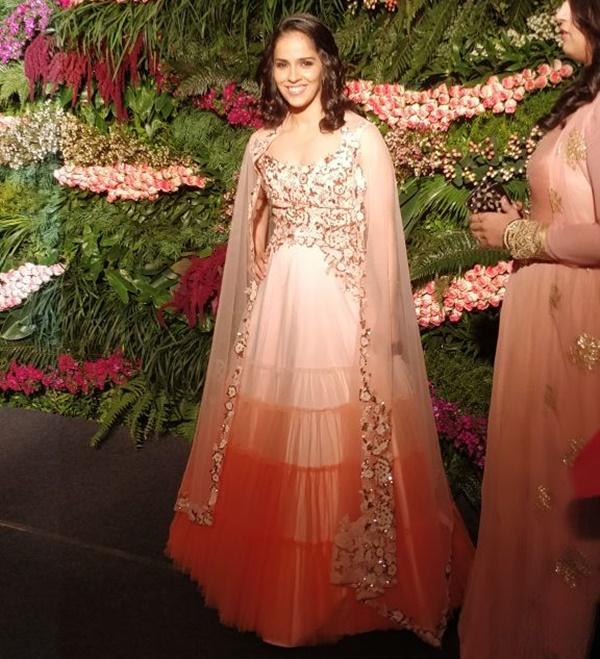 IMAGE: Badminton star Saina Nehwal posted quite a few pictures with Bollywood stars (SRK, Aishwarya Rai, Katrina Kaif, Bhumi Pednekar...). Photograph: Kind courtesy: Umesh Punwani/Twitter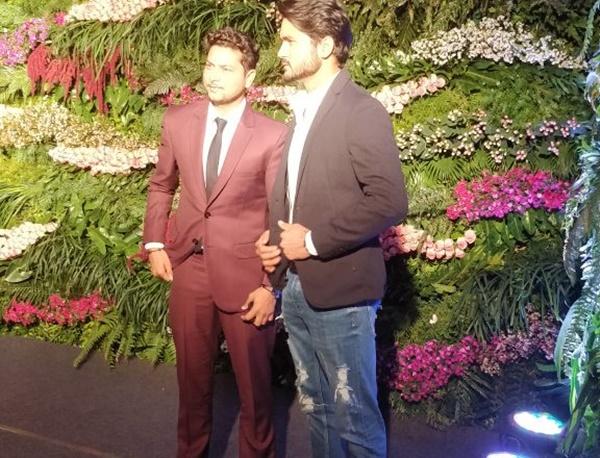 IMAGE: Kuldeep Yadav and Manish Pandey. Photograph: Kind courtesy: Umesh Punwani/Twitter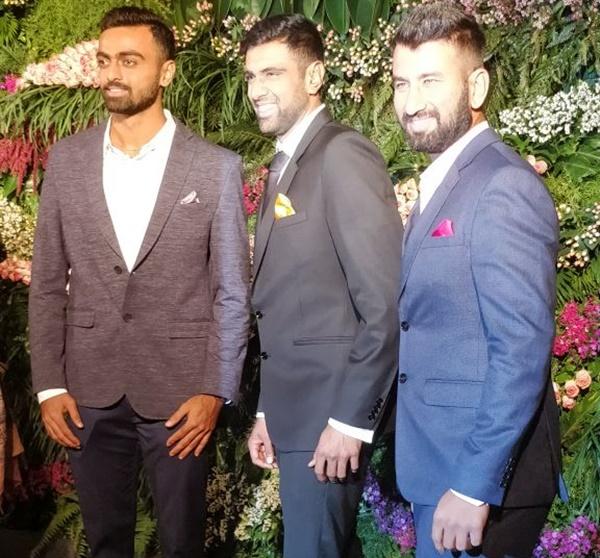 IMAGE: Ravichandran Ashwin, centre, Cheteshwar Pujara, right, and Jaydev Unadkat. Photograph: Kind courtesy: Umesh Punwani/Twitter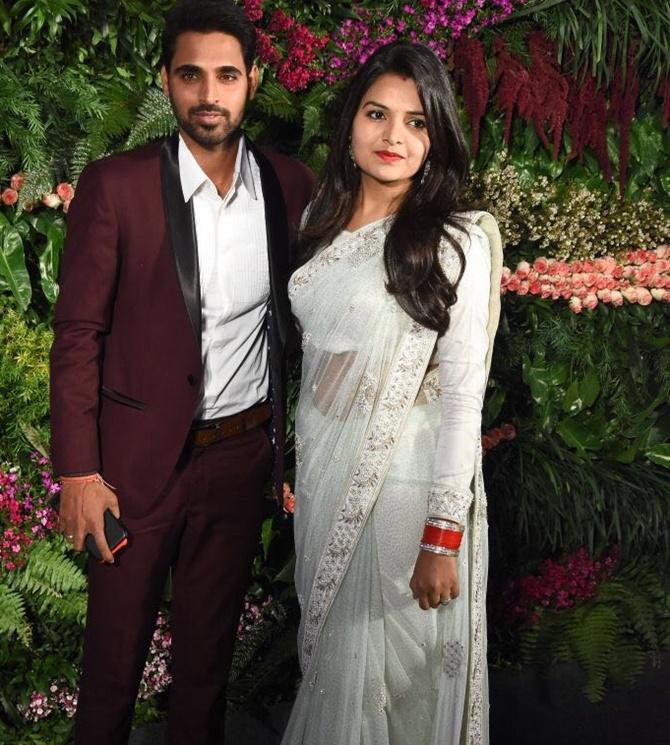 IMAGE: Bhuvneshwar Kumar with his new bride Nupur: Will Bhuvi get enough swing on the bouncy South African pitches? Photograph: Pradeep Bandekar
IMAGE: Actress Lara Dutta and her husband, India's Davis Cup Captain Mahesh Bhupathi. Photograph: Pradeep Bandekar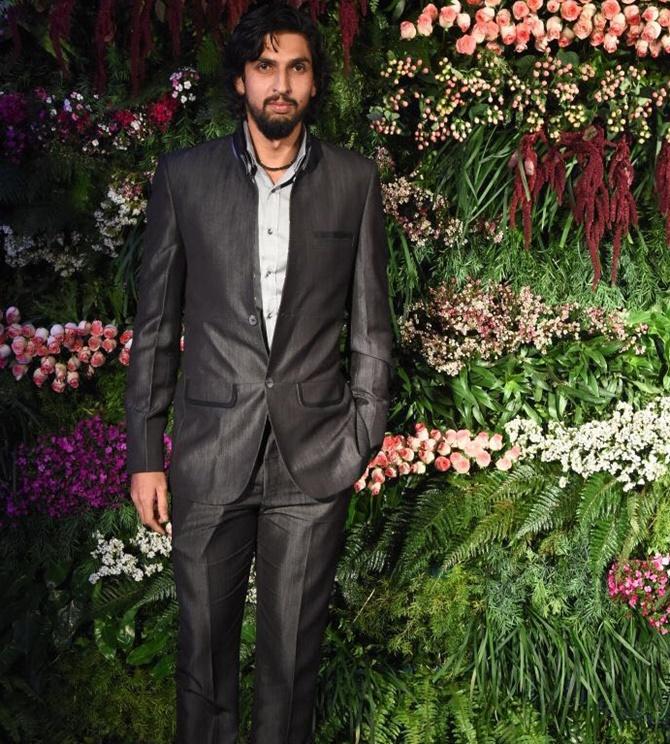 IMAGE: Ishant Sharma, who we believe will be the bowler to watch in South Africa. Photograph: Pradeep Bandekar
IMAGE: Umesh Yadav -- another one of Virat's go-to-men on India's tour of South Africa -- with his wife Tanya Wadhwa. Photograph: Kind courtesy Umesh Punwani/Twitter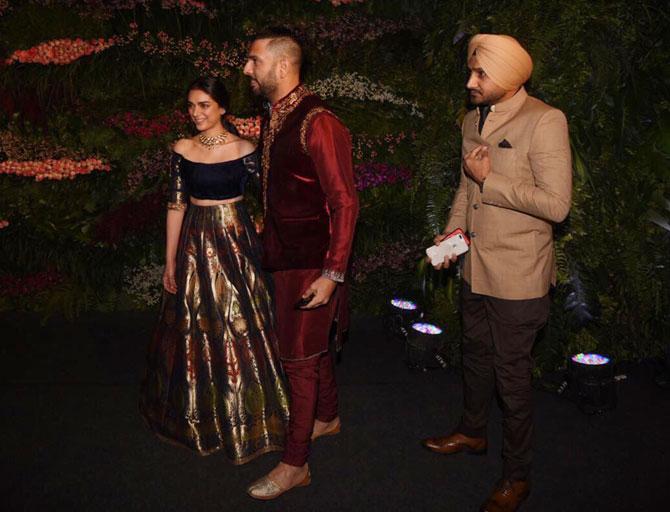 IMAGE: Yuvraj Singh greets actress Aditi Rao Hydari while Harbhajan Singh follows. Photograph: Pradeep Bandekar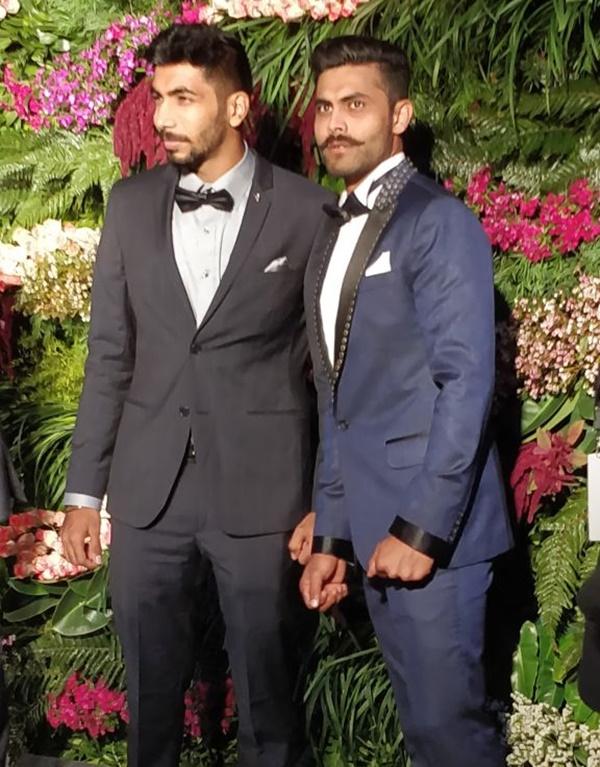 IMAGE: Ravindra Jadeja and Jasprit Bumrah: Will either be in the side for the Cape Town Test, which begins January 5? Photograph: Kind courtesy: Umesh Punwani/Twitter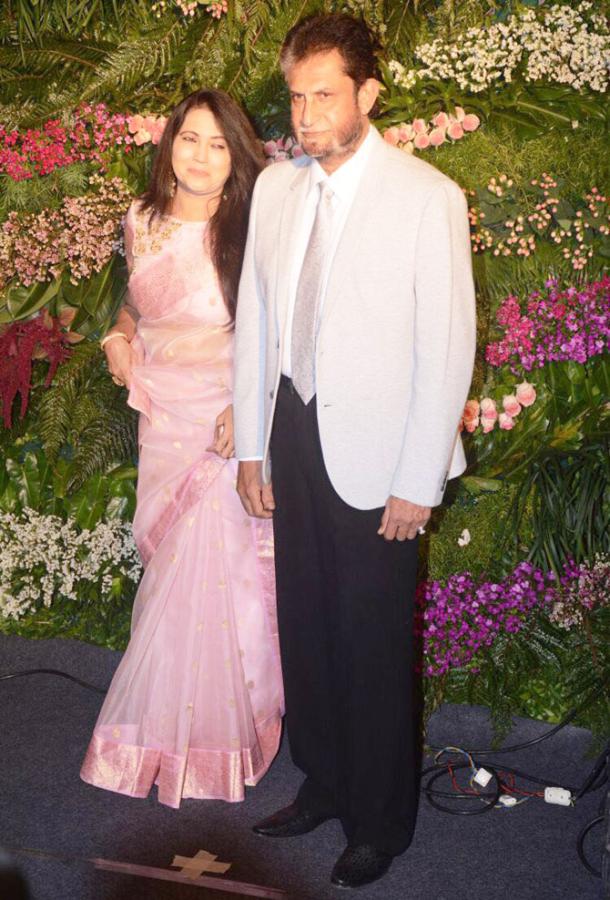 IMAGE: Sandeep Patil and wife Meera. Photograph: Pradeep Bandekar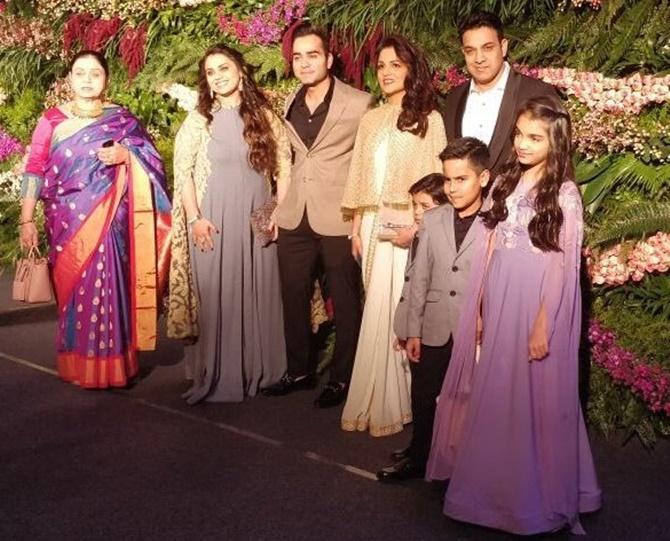 IMAGE: Saroj Kohli, Virat's mother, with her elder son Vikash and his family and her daughter Bhavna and her family at the reception. Photograph: Kind courtesy: Umesh Punwani/Twitter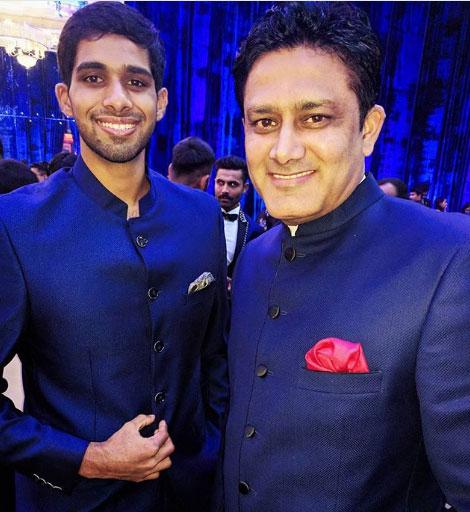 IMAGE: Anil Kumble and national rower Siddharth Sunil. Photograph: Kind courtesy Siddharth Sunil/Instagram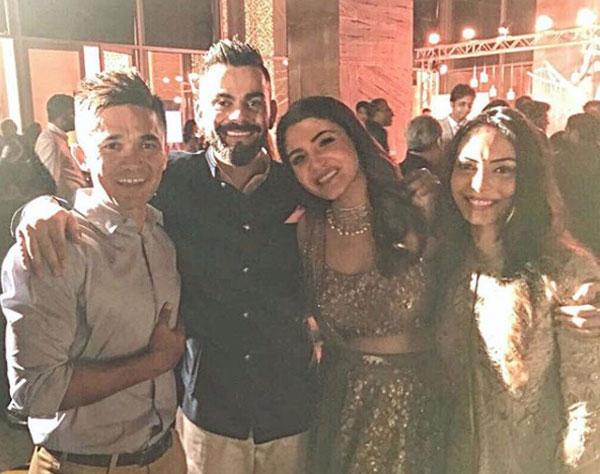 IMAGE: India's football Captain Sunil Chhetri and wife Sonam -- newly weds themselves -- with Virat and Anushka. Photograph: Kind courtesy Sunil Chhetri/Instagram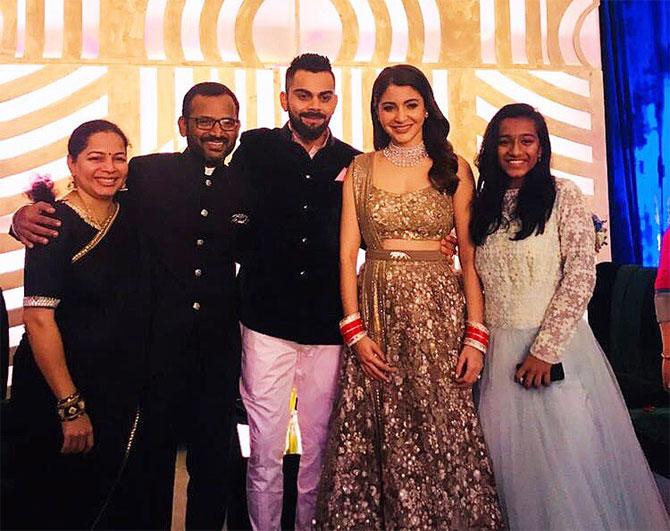 IMAGE: India's fielding coach R Sridhar and his family with Virat and Anushka. Photograph: Kind courtesy R Sridhar/Twitter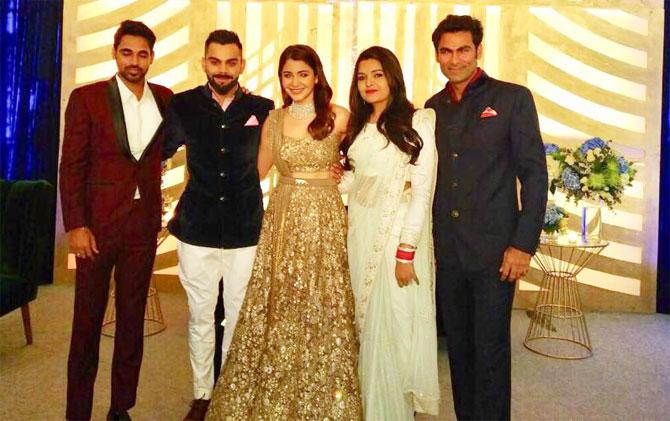 IMAGE: Former India cricketer Mohammad Kaif, right and Bhuvneshwar Kumar, left, with the couple. Photograph: Kind courtesy Mohammad Kaif/Twitter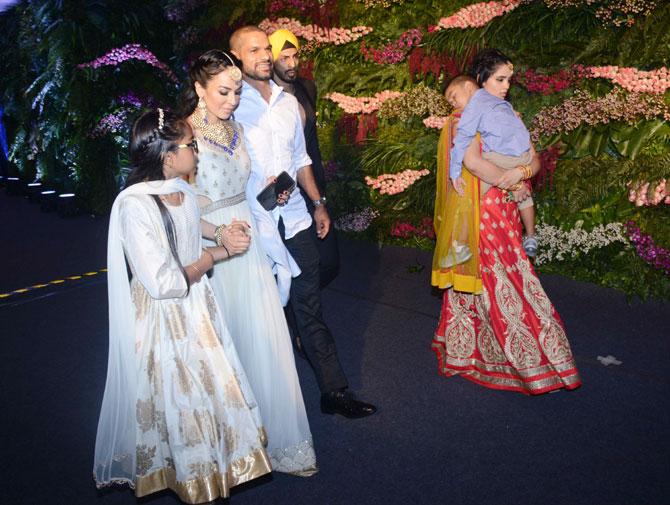 IMAGE: Shikhar Dhawan arrives with his family. Photograph: Pradeep Bandekar