The model morphed into a goddess on the cover.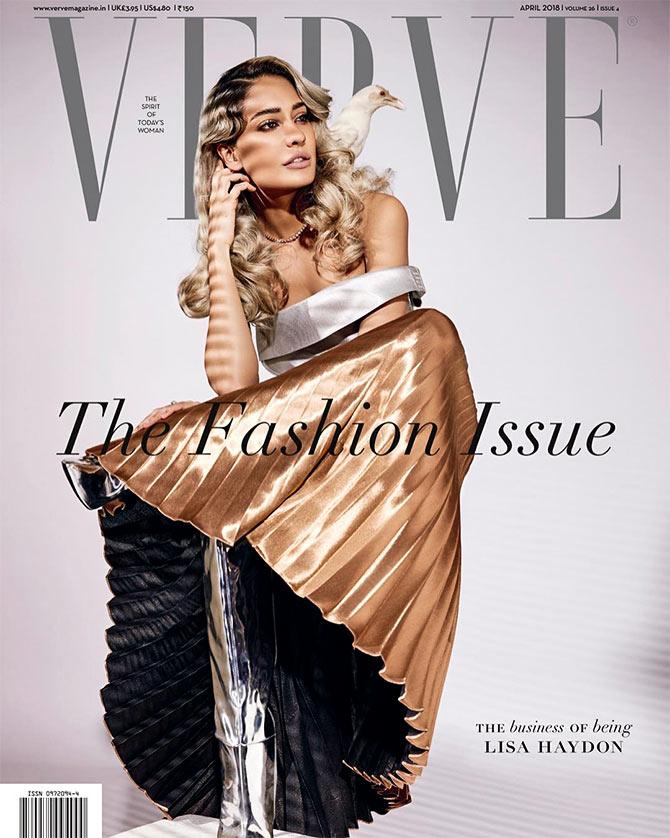 Photographs: Lisa Haydon on the cover of Verve's April edition
Lisa Haydon rocked her platinum hair like a boss on the cover of Verve's latest edition.
The magazine who is all praise for the model uploaded the pics on Instagram and wrote: 'We couldn't help but feel like we were intruding on an #intimate moment between two #lovers when we watched @lisahaydon face the #camera during the #covershoot for our April issue.
'While it is common knowledge that the #supermodel morphs into a goddess in front of the lens, not many know that the camera romances her right back.
'Watch her smoulder, preen and pout as she readied herself for our fashion issue this month.
In her interview with the magazine, Lisa has spoken about 'how she keeps reinventing herself in a changing world to stay ahead of the curve.'
Dressed in silver and gold separates, the model wowed on the cover with knee-length boots and soft perms.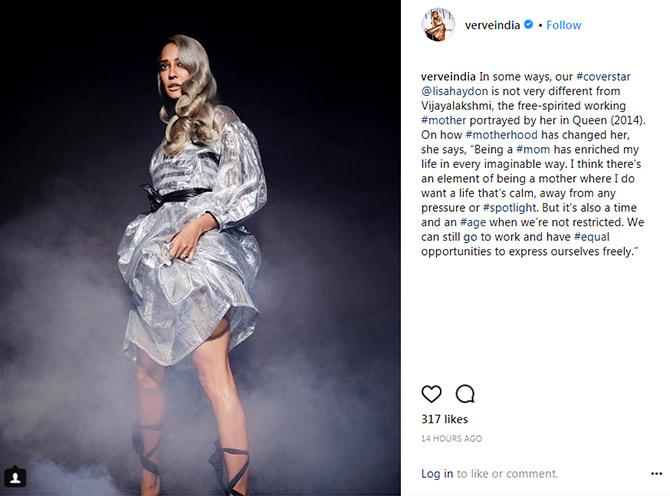 "In some ways, our coverstar @lisahaydon is not very different from Vijayalakshmi, the free-spirited working mother portrayed by her in Queen (2014)," the mag captioned this pic.
On how motherhood has changed her, she said, "Being a #mom has enriched my life in every imaginable way.
"I think there's an element of being a mother where I do want a life that's calm, away from any pressure or #spotlight.
"But it's also a time and an #age when we're not restricted. We can still go to work and have #equal opportunities to express ourselves freely."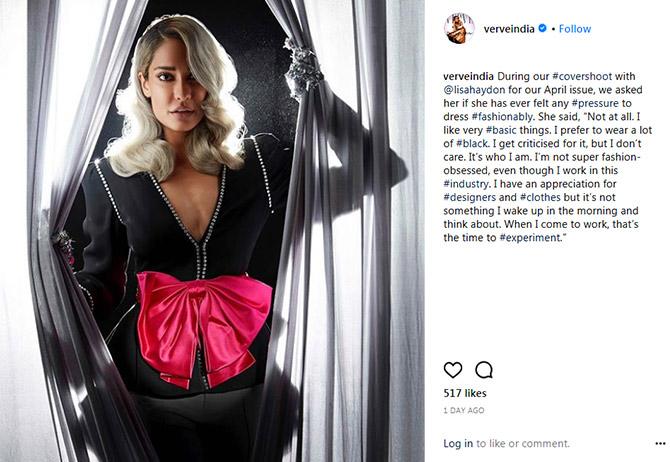 "I like very basic things. I prefer to wear a lot of black. I get criticised for it, but I don't care. It's who I am.
"I'm not super fashion-obsessed, even though I work in this industry.
"I have an appreciation for designers and clothes but it's not something I wake up in the morning and think about. When I come to work, that's the time to experiment."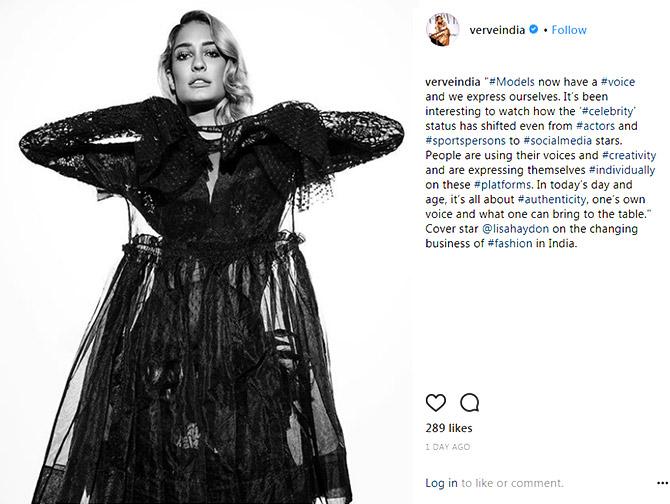 "Models now have a voice and we express ourselves. It's been interesting to watch how the 'celebrity' status has shifted even from actors and sports persons to social media stars.
"People are using their voices and creativity and are expressing themselves individually on these platforms. In today's day and age, it's all about authenticity, one's own voice and what one can bring to the table," she told the mag.
Lead photograph: Courtesy Lisa Haydon/Instagram