A treat for fans, this cover set the temperature soaring.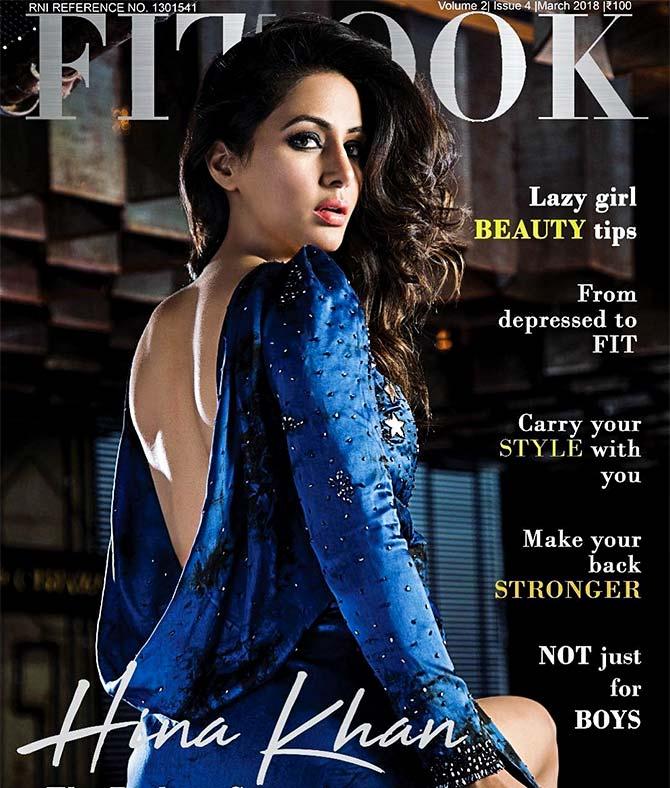 Photograph: Fitlook March 2018 mag cover
Fans of Hina Khan were in for a pleasant surprise when the Bigg Boss 11 contestant uploaded her stunning mag cover on Instagram.
'Surprise...Covergirl for @fitlookmagazine March issue,' she captioned the pic, which has already received 2,21,097 likes.
On the cover of the fitness magazine, the television actor is dressed in a backless midnight blue gown with embellishments.
With her hair worn in waves and smokey eyes, Hina, who is ensuring that she stays in the public eye, looks gorgeous on the cover.
The actor, who was recently awarded HT India's Most Stylish Award, is trying hard to break free from the quintessential 'bahu' mould.
And with covers like these, she seems to have won half the battle already.
We ask you, dear readers, what do you think of this cover.
Did you like it? Or do you think she failed to impress you?
Take the poll given below and vote now!