'I was scared, running from the reality that I was not physically and mentally well.'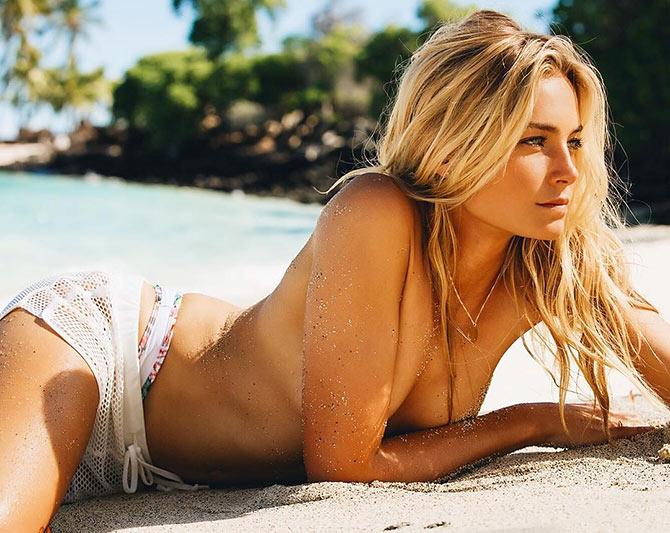 Photographs: Courtesy Bridget Malcolm/Instagram
Almost every international model has wanted to be a part of Victoria Secret's annual lingerie show at some point in their life.
Wearing the VS Angel wings is a dream come true for many.
However, being a part of the show is no cakewalk and in an emotional Instagram post, VS model Bridget Malcolm has revealed her saga.
In a post, which included two smiling photographs, which she admitted were fake for Instagram.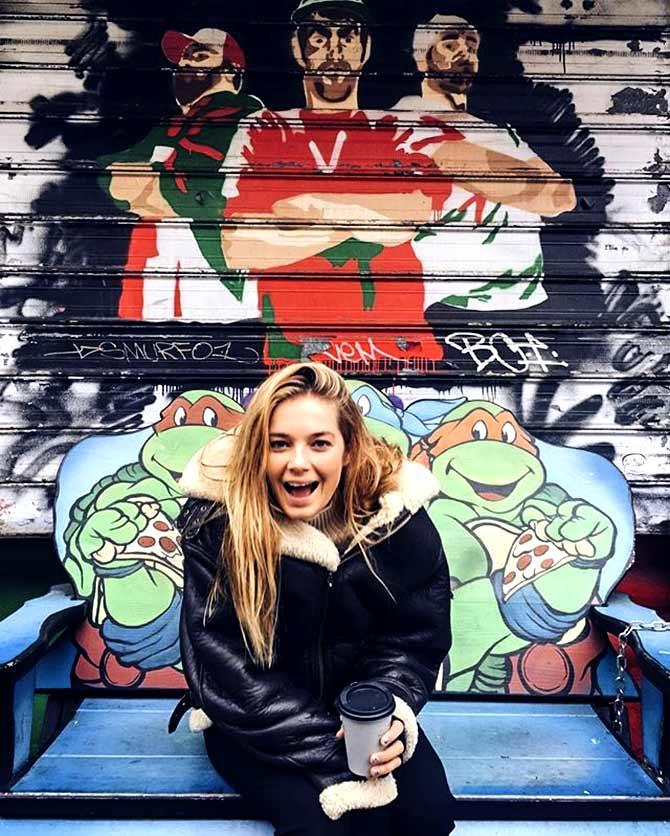 IMAGE: Bridget smiling on a bad day.
'On bad days,' Bridget titled a pic, above, which has her smiling, as she poses for the camera.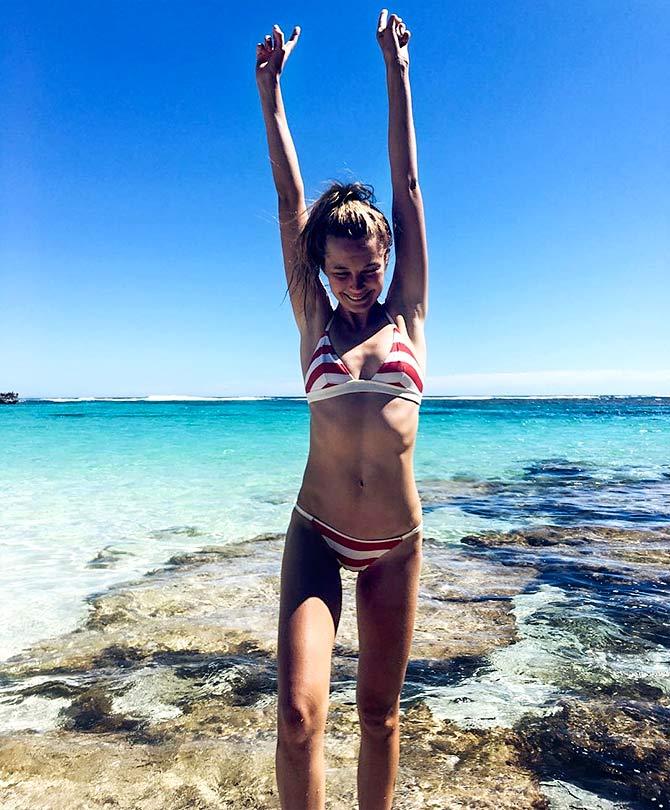 IMAGE: Yet another 'bad day'. But she manages to smile through it.
'Both these photos were from bad days (faking it for the gram).
'I was scared, running from the reality that I was not physically and mentally well.
'This was not living. Living is showing up to everything that challenges you, and acknowledging the fact that to be human is to be scared and unhappy sometimes.
'Running away from the tough spots; forcing away the situations that scare us and pretending they do not exist, is to deny such an important part of growth.
'There is no more powerful feeling than that of looking back and seeing how far you have come.
'I have come a long way from these photos, but I still have bad days :) I'm a human. And that's ok.
'So much love to you all!!! Please reach out, I love getting your emails, and try to respond to them all.'
The model has also opened up about her battle with pre-menstrual dysphoric disorder (PMDD) and body dysmorphia.
Her blog revealed a darker tale she had to tell.
In a post titled 'Bad Day', she reiterated that 'today is a f***ing awful day'.
'Woke up feeling ok, but it slowly went downhill.
'We are always going to have ups and downs.
'Running away from the low points achieves nothing -- the only way out is through...
'It is painful and hard. Every second when I am mentally down, I do the little things I can count on to make myself happy.
'The loss of my self-containment through under eating, combined with the body dysmorphia and anxiety attack-laden PMDD left me overly porous to the world around me.
'Things that normally would never faze me suddenly stuck with me for far too long. I couldn't trust my body like I had been able to my entire life. And suddenly it all became too much.
'To go from this level of self-assurance to losing any connection to the Bridget I knew was terrifying.
'For a while I tried to push on through, tried to keep doing jobs while keeping up appearances. But, shortly after my last blog post [in June], I hit a wall so hard that I completely crumbled.'
(With inputs from ANI)