Dressed in a Gucci gold silhouette, the model looked gorgeous.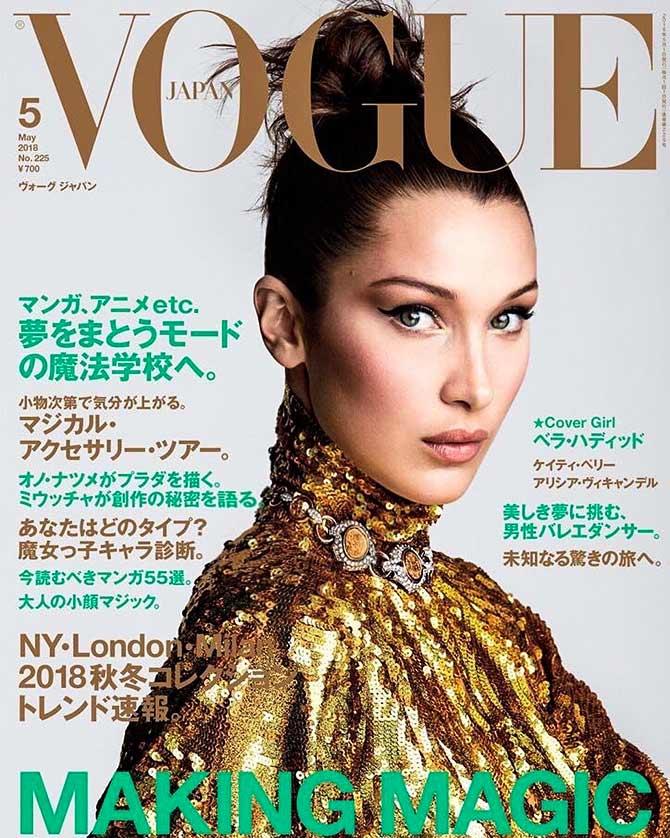 Photograph: Vogue Japan May 2018 mag cover
Bella Hadid is Vogue Japan's cover girl from their May edition.
A departure of sorts from her sexy red carpet outings, the model was dressed in a turtleneck gold dress which she paired with a Bulgari statement necklace.
The model has been styled by fashion editor Sissy Vian and the cover was photographed by Patrick Demarchelier.
One of the inside spreads has Bella dressed in leather turban, sporting a metallic choker.
This is not the Victoria's Secret model's first cover for Vogue Japan.
Earlier in September 2016, she featured on the cover, dressed in a gorgeous black one-shoulder dress.
Back in 2017, Bella appeared on the cover of five international editions of Vogue in one month, setting a new record for appearing on most number of Vogue covers in a month.
Lead photograph: Kind courtesy Bella Hadid/Instagram