The actor, who graced the cover of London's Evening Standard magazine's June edition, revealed her struggle.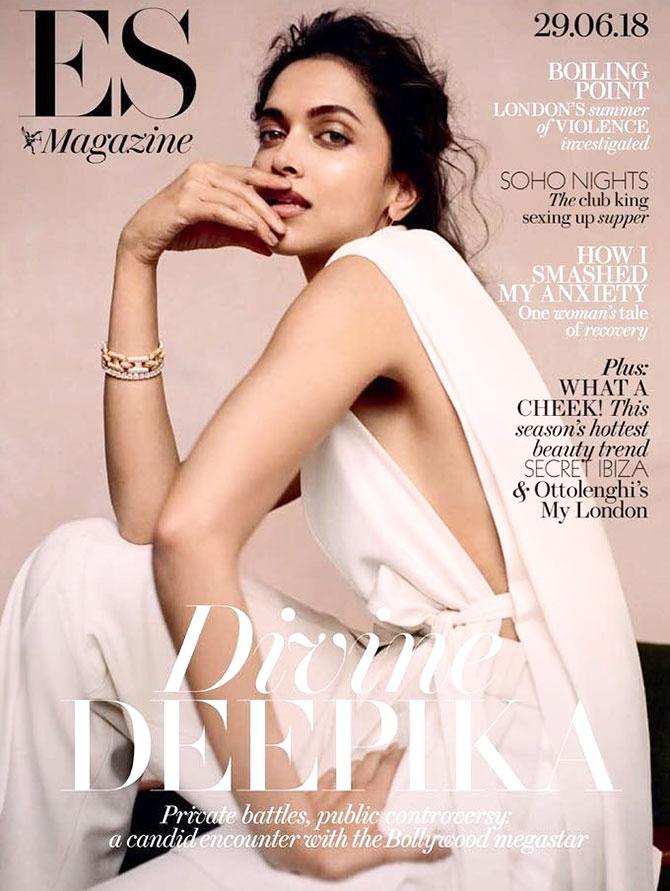 Dressed in pink separates Deepika Padukone made her debut on the cover of London lifestyle magazine Evening Standard.
The actor paired a Rosetta Getty top with Victoria Beckham trousers. She accessorised her look with a Chopard bracelet.
London is a 'familiar space' for the actor who told the mag that 'London feels like home' for her.
'I mean, we share so much history, so many cultural similarities. I might be out of India, but still feel like I'm in a familiar space,' she revealed.
In an interview with the mag, the Padmaavat star also recalled her battle with depression at the time when her career was at the peak.
'There was a lot happening (in 2014) -- people thought professionally it was one of the best years of my life.
'I was on a career high, but that's the thing about depression -- there are no warning signs,' Deepika said.
'It just comes and it has nothing to do with how much money you have or how successful you are. It can affect literally anyone,' she added.
Deepika said she recovered through lifestyle changes and medication, and went on to set up the Live Love Laugh Foundation.
'There are a lot of people who come and say that they contemplated committing suicide and after seeing (what) I've done, they understand what they were going through and their lives have changed,' she said.
'And that was the entire purpose of doing what I did.
'So I'm happy I made that decision to come out,' she added.
Deepika also revealed the advises she got early in her career. 'Get a boob job, do the beauty pageants. They felt it was the right way to be picked up by a director, or a producer.
'It might be an easier way to achieve what you want to achieve. But I haven't been that person. I've always followed my gut,' she said.
As for speculations about her being engaged to Ranveer Singh, this is what she said. 'I try and keep it separate as much as possible, but I don't try to fight or control speculation.'
(With inputs from PTI)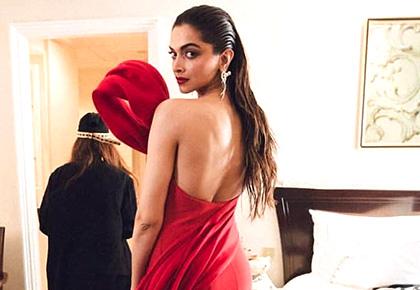 Lead photograph: Courtesy Shaleena Nathani/Instagram