Ashish Narsale/Rediff.com has the details.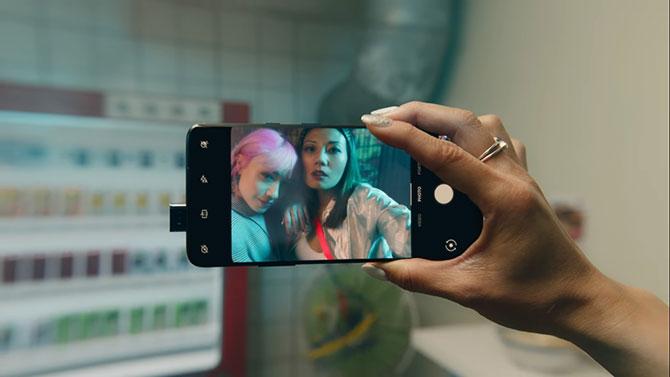 OnePlus unveiled its premium mobile phone, the OnePlus 7T Pro, and its most expensive OnePlus 7T Pro McLaren edition at an event in London on October 11.
Both variants are an incremental upgrade to the OnePlus 7 Pro launched earlier this year, when compared to hardware and features.
Let's check what each of them offers.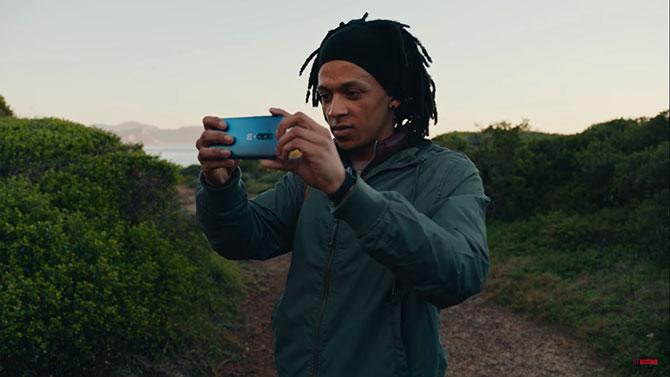 OnePlus 7T Pro
Hardware
The OnePlus 7T Pro is powered by the latest Qualcomm Snapdragon 855 plus System on Chip (SoC ).
It has almost the same specifications as the Snapdragon 855 that powered the OnePlus 7 Pro and OnePlus 7.
But, as the chip is focused towards gaming, the only exception is that the Adreno 640 GPU is tuned to render 15 per cent faster graphics and the Kryo 485 CPU is clocked up to 2.96GHz, compared to 2.84GHz clock speed in prior 855.
The phone will only be available with a capacity of 8GB RAM memory + 256GB UFS 3.0 ROM storage.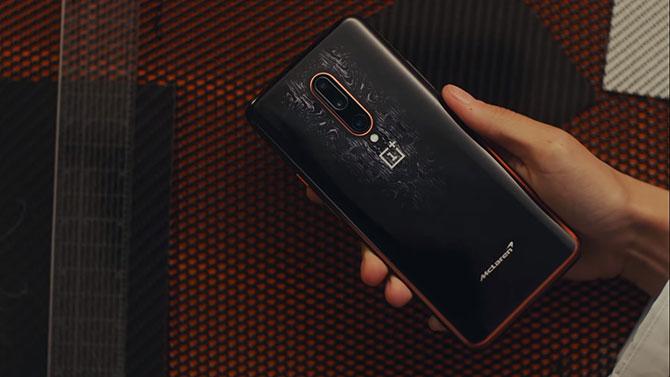 Design and Display
The phone retains the same display and design as the OnePlus 7 Pro -- a 6.67" 90Hz OnePlus Fluid AMOLED display with a curved glass design in the front and at the back.
Camera
The triple 48MP main + 8MP telephoto + 16 ultra wide cameras get few enhancements like Macro Mode for close up from 2.5 cm and Super Stability Mode for shooting sports videos without shakes.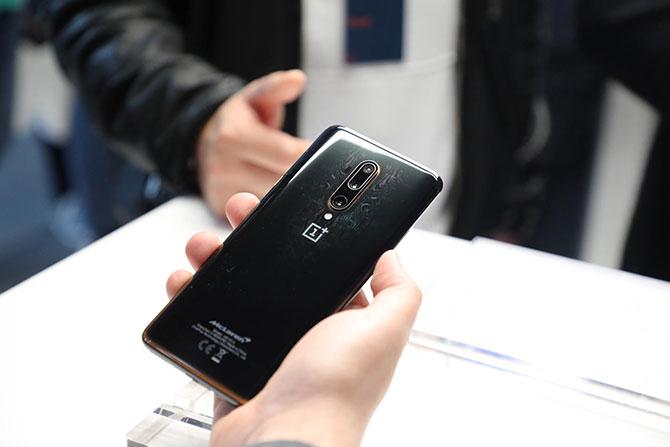 Battery
The battery gets a boost of 85mAh ie 4085mAh with respect to the OnePlus 7 Pro's 4000mAh battery.
The phone comes bundled with a new Warp charge 30T power adapter.
Software
The phone comes loaded with Google's latest Android 10 with OnePlus Oxygen OS overlay.
The good news is that all phone variants, starting from the OnePlus 5 onwards, will get the Oxygen 10 OS update based on Android 10 in the coming months.
The OnePlus 7T Pro, which costs Rs 53,999, is now available in India as well.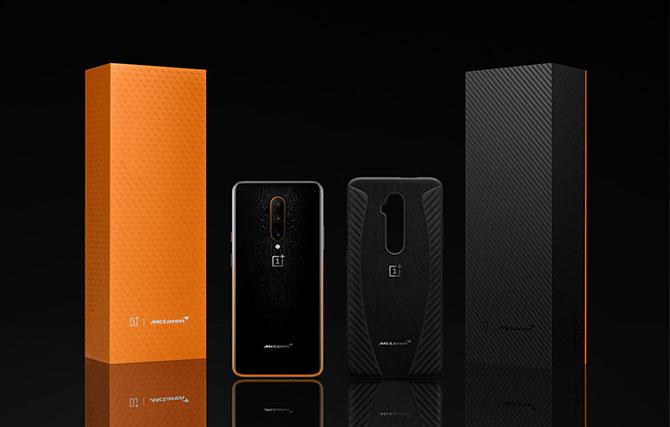 OnePlus 7T Pro McLaren
The McLaren comes with same specifications, except it has 12GB of RAM storage and the McLaren signature papaya orange colour accents.
The OnePlus 7T Pro McLaren, which will cost Rs 58,999, will be available from November 5.
Verdict
If you already own any of the OnePlus 7 series phones, this upgrade might not be for you.
It would be a good buy for first time OnePlus phone buyers or those using the OnePlus 3T.
If these phones do not suit your budget, you could consider the OnePlus 7 Pro; check out our review here.
It comes with almost the same specifications but is cheaper by Rs 5,000.