Avita Liber series is trendy, powerful and efficient for its price, says Veer Arjun Singh.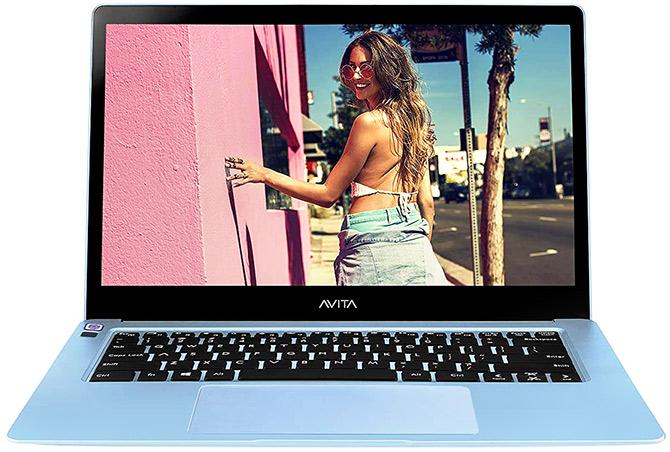 Avita's Liber series laptops burning bright in yellow, blue, orange, ruby and every other colour that would dazzle in a room full of monochromatic machines take inspiration from the trendy Sony VAIO, especially in the way the logo is etched on the back.
The looks inspire such confidence that one hopes this machine is meritorious throughout.
Design (4/5)
I believe 13 is the magic number for portable laptops.
Weighing around 1.37 kg and with a 12.5-inch screen, the Liber is heavier than many of its competitors, albeit only by a few grams.
I carried around a cool blue unit for a few days and found it ultraportable.
Its full-metal enclosed body is thinnest at 5 mm at the edge of the cover panel, which, while it resembles the design of the MacBook Air, makes the laptop difficult to open with one hand.
A minor design flaw that could almost go unnoticed, especially because the thing is so lovely to look at.
The subtle matt finish to its vibrant colours gives the Liber an air of sophistication.
And its vibrancy extends to its 1920x1080 resolution screen that offers picture in refined colours with well-adjusted viewing angles.
My chief complaint about the design is with the extra real estate awarded to the trackpad.
I routinely lost the cursor while typing because I would accidentally touch it.
It is one of those little annoying things that are worst felt when experienced.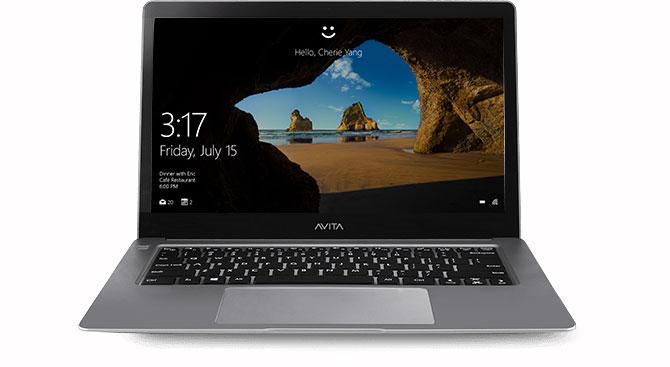 Performance (3/5)
My scepticism about the brain behind the beauty had its moments.
The 7th generation Intel i5 processor starts catching its breath when the Windows 10 OS is bombarded with voice and typed commands in a blitzkrieg.
It proved sufficient, though, for a great deal of multitasking when I did not deliberately drive it crazy.
This one also loses its cool pretty easily.
It seems like the cooling mechanism is not sufficient to support the processor and its 8GM DDR3 RAM that keep the laptop's performance smooth otherwise.
The Intel HD Graphics 615 can power basic design software, such as Adobe Lightroom, Photoshop and gaming on Steam, but not high-end software.
The lack of a backlit keyboard will further discourage you from serious gaming.
The battery claims 10 hours of play but conked off for me within eight hours of mixed use of video, browsing, gaming and writing.
It's a commendable backup marred by the frustratingly slow charging speed of its 35W battery.
Overall (3.5/5)
Avita Liber series is trendy, powerful and efficient for its price.
For Rs 46,000 on Amazon, it is much cheaper than most 13-inch ultrabooks and perfect for those who like Friday dressing, the internet, online gaming and making memes and presentations without burdening their laptops with graphic-intensive software.
You get the drift.