It has its pros and cons, says Rahul Saha.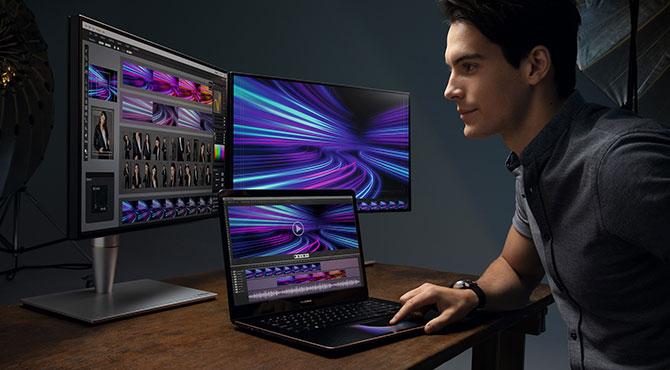 Design innovations in laptops are rare these days, with manufacturers focusing mostly on improving the specs.
A few years ago, Apple introduced a touch bar on the top of the keyboard and, though it was not a wild success, MacBook devotees liked the change.
Asus with its ZenBook Pro 15 has gone a step further by introducing an over-sized touchpad that doubles up as a fullHD (1920x1080) touch interface.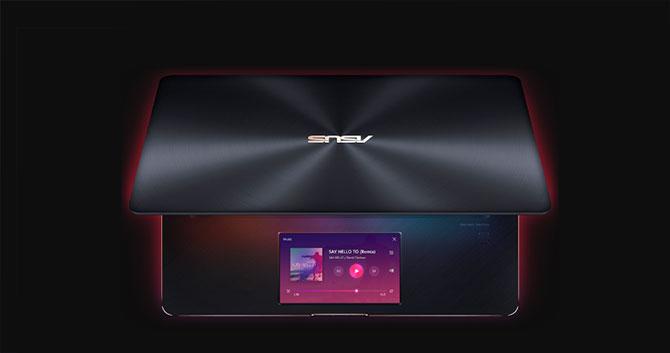 At 5.5 inches, the ScreenPad is the second screen to the 15.6-inch 4K display, great for watching videos while you rack your brains over your next presentation.
The ScreenPad also comes with pre-installed apps like calendar, music player and two calculators and, if needed, can act as an independent screen.
It sounds useful on paper but, like the MacBook Pro's touch bar, the Asus ScreenPad feels gimmicky.
You can drag an app window from the main display to the small one, which rarely comes into use.
The laptop comes with an Intel Core i9 (or i7) processor coupled with 16GB RAM, 1TB hard drive space and an Nvidia GeForce GTX 1050 Ti graphics card -- specs that you generally see in a gaming console.
The six cores and 12 threads make multi-tasking on this laptop a walk in the park.
I produced videos, edited photos, played Call Of Duty and the laptop sailed through.
While the hardware is more than enough, I feel that a GTX 1060 GPU graphics card was more appropriate at its price point of over Rs 2,00,000.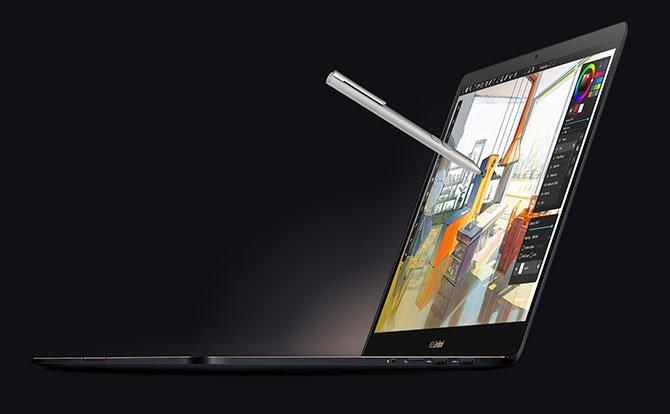 A gorgeous 4K display adds to the overall experience.
The 3840x2160 resolution comes with 7.3mm-thin bezel and a glossy finish that delivers brilliant colours and a cinematic feel to videos.
The blue-light reduction feature gives a warmer output which is less harmful to the eyes.
But the screen's beauty is marred by its touchscreen abilities.
The interface of the main screen is below par for a premium laptop.
The keyboard is backlit, sturdy and comfortable with a generous 0.6 inch of key travel, but the absence of a full-scale numpad is a letdown; as is its VGA webcam.
The images are grainy even in well-lit conditions.
I suggest you use your phone for important Skype calls.
To give credit where it's due, the laptop passed with flying colours on heat management.
It comes with two cooling fans and three heat pipes, even though it weighs just 1.9 kg.
The battery is decent and lasts five to six hours, depending on usage.
The build quality is sturdy and the sleek metallic finish makes the laptop an eye-catcher.
The Zenbook Pro 15 has an impressive display, a sleek design and is powerful.
It's a great laptop for exhaustive office work, high-resolution gaming and intense multimedia producing.
But the ScreenPad needs improvement before the laptop can be considered a multi-purpose frontrunner priced at Rs 209,990 (for the i9 version).