From Lenovo to Dell, Abhik Sen reviews these modern portable PCs.
Here's the update on the latest laptops in the market.
Lenovo Thinkpad T480s: Thin and light workhorse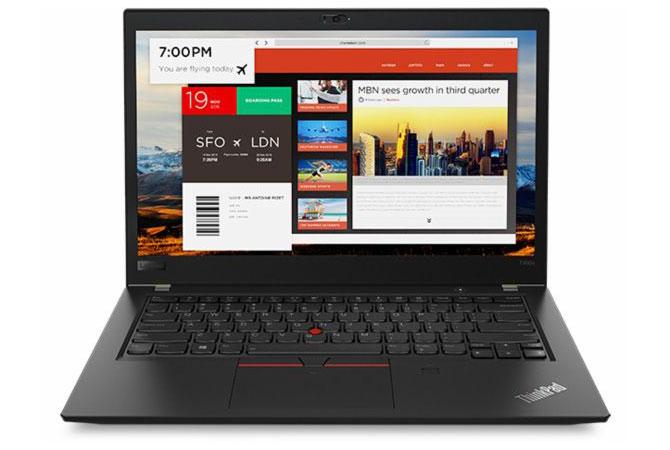 This workhorse possesses all the pros expected from a storied brand.
Its build quality is solid, coupled with unique features such as the TrackPoint as well as the trackpad.
The physical cover over the camera is a good addition.
The Windows 10 Pro-powered PC boots up quickly because of its fast SSD (storage), Intel i7 processor and 8GB RAM.
Office-work applications run smoothly in the background while you play games, such as NFS: Most Wanted.
While watching comedy specials on Netflix, we realised the sound output was average and one would need earphones on most occasions.
The 14-inch FullHD screen is also a bit bland, which is noticable while watching videos, particularly movies.
But what's impressive is its battery life.
While using it as a secondary computer, we had to only charge it twice in a week.
The ThinkPad, like most of its kind, is a good option for officer-goers who like to carry their work everywhere they go.
Price: ₹82,000
---
Dell Inspiron 15: Big and beautiful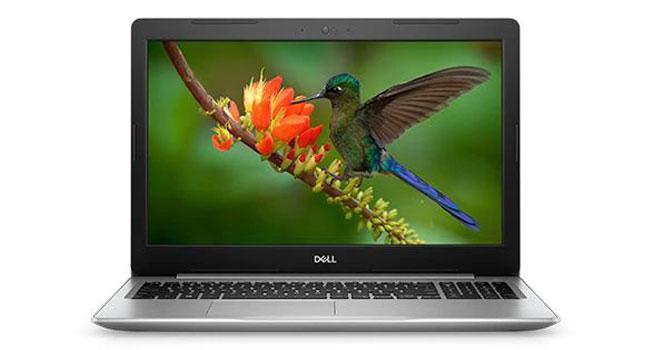 In this day and age of size-zero laptops, the Inspiron is a plus-size model.
This laptop has a DVD drive -- it means it's big and is proud of it.
Booting up does take longer as the 1TB hard drive isn't an SSD.
That said, the platinum silver review unit is powered by an AMD Ryzen 5 processor with integrated Radeon graphics and an 8GB RAM that makes it fast.
Besides NFS: Most Wanted, Rise Of The Tomb Raider and old favourites such as the Star Wars games, we also tried Middle-earth: Shadow Of War at moderate settings and loved the 15.6-inch anti-glare display and its viewing angles.
I also took out several DVDs and watched some old favourites, such as Chak De! India and The Godfather, which sounded great on the laptop's stereo speakers.
We binge-watched Blindspot and the streaming experience was flawless.
The notebook is big, weighs over 2 kg and is not very portable; therefore, the battery life, too, is average.
This one is for those who want a PC for entertainment, some old-school gaming and don't plan to lug it around.
Price: ₹52,877
---
Acer Predator Triton 700: Gamers' delight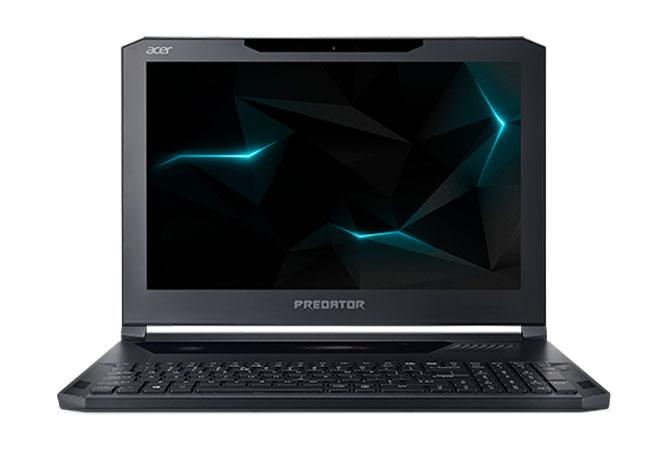 The revolutionary design of the Predator Triton 700 has pronounced bezels and looks bigger than most 15.6-inch laptops.
The mechanical keyboard is delightful to use and the customisable backlight makes the machine even more attractive.
But the placement of the track pad above the keys could result in fatigued wrists before you get used to it.
The power-packed performance of the premium gaming device is backed by the Intel i7 processor, 1TB SSD (storage), 16GB of RAM and an NVIDIA GTX 1080 graphics card.
Playing the Rise Of The Tomb Raider and Middle-earth: Shadow Of War on the brilliant matte, full HD screen was an immersive experience and so was watching movies, thanks to the Dolby Atmos sound system.
To bump up the frame rates, you can also switch to the turbo mode, but this makes the chassis heat up a bit and the cooling fans create quite a racket.
Avoid placing the machine on your lap during graphic-intensive gaming.
The battery of the Windows 10 Home-powered laptop lasts less than two hours, which is shorter than its peers.
Clearly, it's designed for serious gamers.
Price: ₹299,999
---
Asus ZenBook Flip S: Sleek hybrid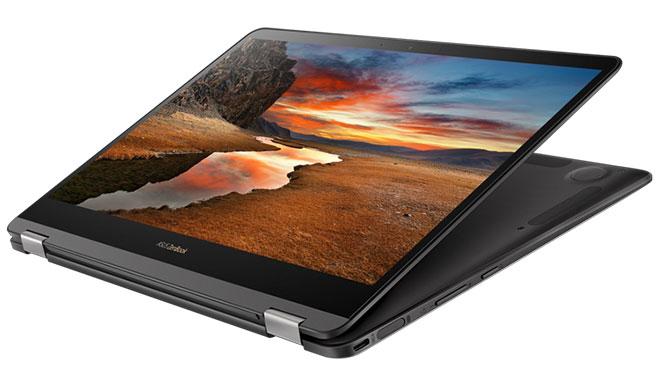 This hybrid is the opposite of boring.
From the blue-and-gold colour scheme to its appealing form factor, everything oozes style.
The fingerprint scanner carefully concealed in the most unlikely of places -- wait till you find out -- takes some getting used to but is a cinch after that and is an impressive change.
And the 13.3-inch hybrid weighs just over a kilogram.
The box has a classy sleeve, a stylus and a dock.
In tablet mode, it's easy to take notes using the stylus; sketching was particularly difficult especially for ones used to Apple's Pencil.
Apart from its design prowess, the machinery with the Intel i7 processor, 16GB RAM and a blazing-fast SSD also makes it a very capable laptop.
The resource-hungry software, such as audio, video and photo editors work well but at the cost of depleting the battery quickly, and the unit heats up a bit when it is being charged.
But that's just a minor flaw.
Overall, this hybrid is both classy and capable, let down only by a weak stylus.
Price: ₹130,990