The Zephyrus M is a great option if you're looking for a smooth-as-silk portable gaming laptop, says Rahul Saha.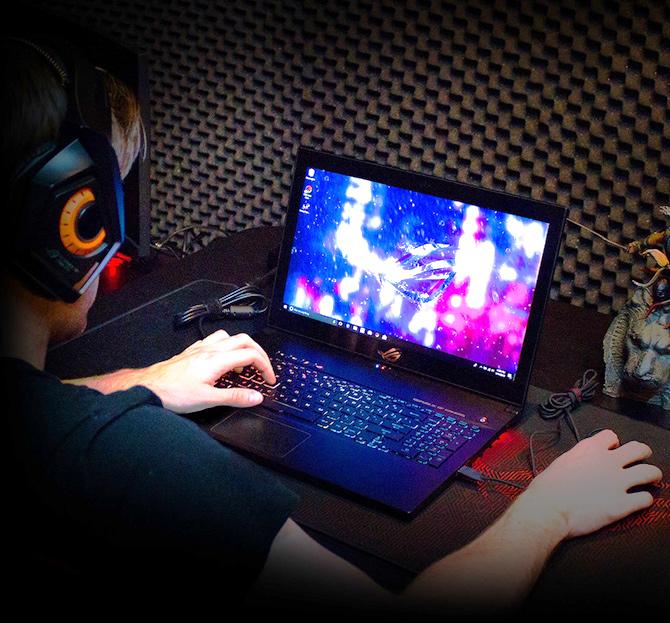 Taiwanese computer giant Asus is on a launching spree, from introducing new line-ups of gaming hardware to unveiling the second generation of existing line-ups such as Strix and Zephyrus.
After reviewing the Asus ROG Strix Scar II, I decided to add some extra workflow of video-editing as well to see how it performs, and boy, did it deliver.
Inside the hood, the laptop is powered by the Intel Core-i7-8750H, hexa-core processor that churns out 3.9GHz across the six cores.
The insanely fast processor is accompanied by 16GB RAM placed in dual channels and 8GB GDDR5 GTX 1070 or 6GB GDDR5 GTX 1060 GPU.
The dual channel RAM makes the workflow smooth as silk, but may create a problem in case you're looking for an upgrade.
Both the graphic cards are great performers and the GTX 1070 delivered as flawless a performance as you can get anywhere.
Games like PUBG, Battlefield V and Black Ops 4 played out like a charm and the non-reflective matte display with 144Hz refresh rate added to the all-round experience.
But the sound output is a dampener and a gaming headphone is suggested in case you don't want to miss enemy footsteps on the terrains of Miramar.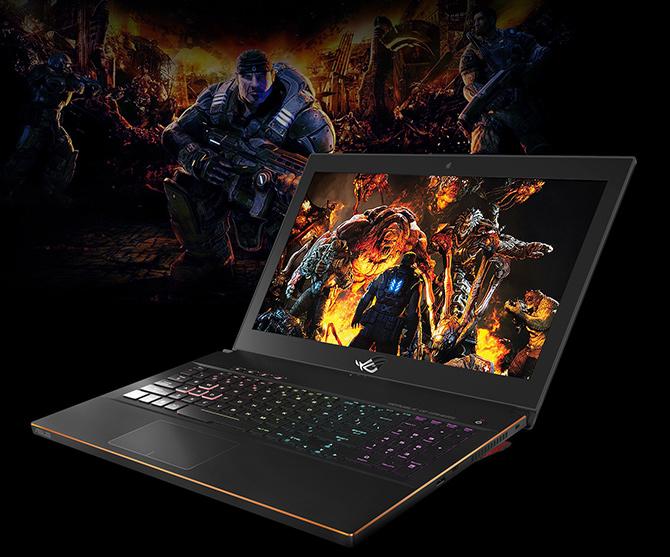 In terms of multimedia producing experience, I was editing a 15-minute 4K 60fps raw file on Premiere Pro and the prowess with which it delivered the final output is rare for a portable machine.
I have a bad habit of running multiple software at once.
Premiere Pro, Photoshop and Illustrator are some that I use simultaneously while producing content.
Switching between software was a walk in the park and I hardly faced any lag while importing a vector from Illustrator to my Premiere Pro timeline.
The device booted without a problem and though the initial logo animation took time, I developed an affinity for it, thanks to ROG's great animation and SFX.
The Zephyrus has an island keyboard with a separate num pad.
The travel between the keys is decent and there is hardly any problem in carrying out regular gaming and typing chores.
Editing on this keyboard is an absolute delight, thanks to the wide palm rest, but an external mouse is recommended for seamless operations.
Named after the Greek god of the west wind, Zephyrus M comes with an innovative cooling solution called the Active Aerodynamic system by Asus.
The AAS is a subtle function that lifts up the rear, exposing a hidden vent for air passage.
Though it's a cool thing to have, the fan sound can be a huge distraction.
Moreover, the cooling is also not satisfactory as you will feel the heat after an hour or two of usage.
The biggest downer in this laptop is the battery.
In its attempt to trim the laptop as much as possible, Asus has compromised on power.
The laptop lasts for a couple of hours, max. While most gaming laptops out there face the same problem, I was genuinely impressed by the battery of Asus Strix Scar II.
Priced at Rs 1,59,990 for the Intel Core i7-8750H + 6GB GDDR5 GTX 1060 version and Rs 1,99,990 for the Intel Core i7-8750H + 8GB GDDR5 GTX 1070 version, the Asus ROG Zephyrus M GM501G burns a huge hole in your pocket.
As everyone in the market is providing more or less the same hardware in a significantly lower price range, the Zephyrus M is not exceptional and will have a hard time competing with the likes of MSI GS65 Stealth Thin 8RF, Alienware and HP Omen 15 laptops.