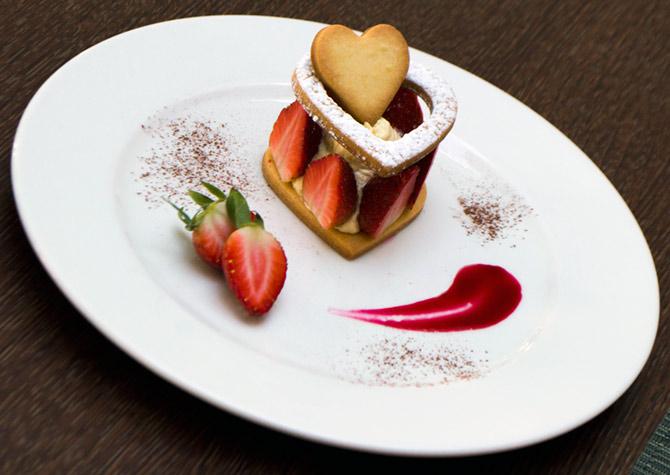 Mini Ribeiro shares some easy recipes for people who don't cook.
Som Tam Thai
Recipe by Chef Tam, The Oberoi, Bengaluru
Ingredients
150 gm raw papaya (grated)
4 cherry tomatoes
10 gm carrot julienned
2 tbsp tamarind pulp
5 gm birds eye chili (Thai Chilli) chopped
Light soy sauce to taste
1 tbsp lemon juice
5 gm palm sugar
10 gm roasted peanuts
10 gm haricot beans
5 gm garlic chopped
Method
Peel papaya and wash it with cold water and place in a basket to allow the water to drain. This process makes the papaya crispy.
Take blanched haricot beans, garlic and birds eye chilly and keep aside in a bowl.
To prepare the dressing, combine the tamarind pulp, light soya, palm sugar, lemon juice, garlic and chillies in a bowl.
Stir until the palm sugar gets dissolved.
Add grated papaya and mix it slowly allowing the dressing to coat it gradually.
Add carrots, roasted peanuts cherry tomato.
Check for seasoning, place the salad on the plate.
Add more roasted peanuts on top.
Serve chilled.
---
Mango & Prunes Salad
Recipe by chef Mukul Jha, executive chef, Four Points by Sheraton, Navi Mumbai, Vashi
Ingredients
1/3 cup mint leaves
10 gm prunes
2 tsp balsamic vinegar
2 tsp fresh lemon juice
1 tsp sugar
1/2 tsp salt
1/4 tsp black pepper
3 tbsp extra-virgin olive oil
1 ripe mango, peeled and cut into cubes
1 large tomato, cut into 1/2-inch cubes
1 small red onion, halved lengthwise and thinly sliced crosswise
1/3 cup fresh cilantro leaves
Method
Beat vinegar, lemon juice, sugar, salt, and pepper together, until sugar is dissolved.
Add oil and remaining ingredients.
Toss them well until coated.
Serve.
---
Grilled Chicken with Corn, Olives and Cherry Tomato Salsa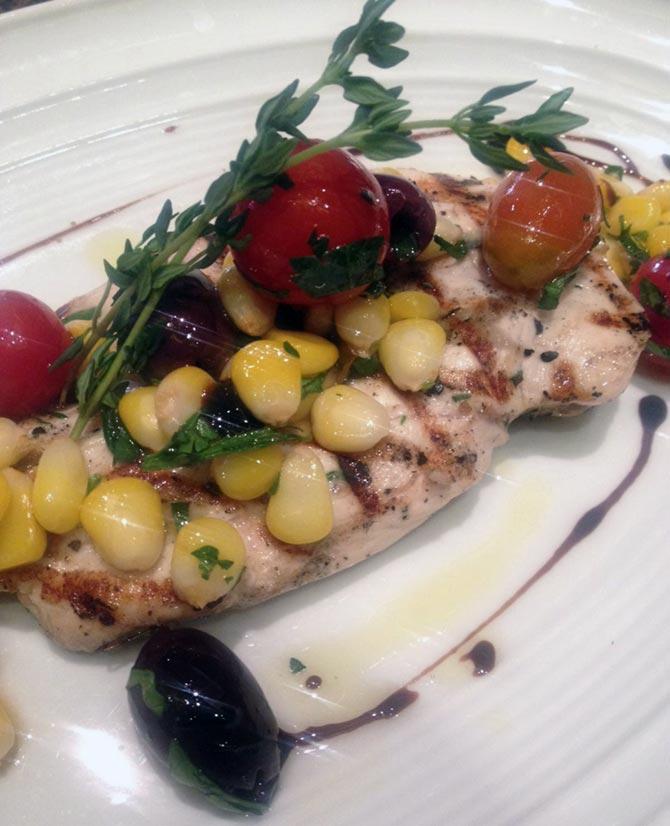 Recipe by chef Sandip Patil, Chef de cuisine-The Café, Hyatt Regency Pune
Ingredients
120 gm chicken breast boneless
30 gm American corn
10 gm olive black
30 gm cherry tomato
30 gm fresh thyme
1 tbsp lemon juice
2 tbsp olive oil
Salt to taste
Pepper to taste
Method
For grilled chicken
Marinate the chicken with salt, pepper, thyme and olive oil. Keep aside for 10 minutes.
Put marinated chicken on the grill and cook for 10 minutes on each side until it is well cooked from inside
For salsa
Blend olive, cherry tomato and corn coarsely in a mixer.
Add salt, pepper, thyme, olive oil and lemon juice.
Mix well.
To assemble
Arrange the chicken on a platter, drizzle with salsa.
You may garnish with a sprig of thyme before serving.
---
Dry Fruit Roulade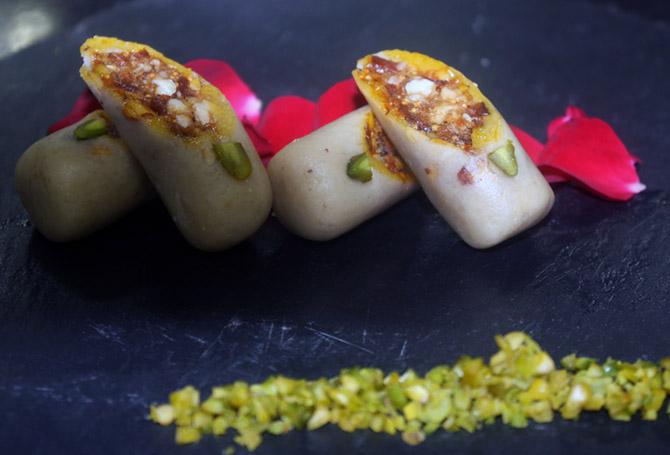 Recipe by Manav Koul, Executive Chef, Sofitel Mumbai, BKC
Ingredients
300 gm cashew nuts
300 gm almonds
150 gm pistachios
250 gm figs
Ghee as required
Method
Soak the cashew nuts in water until they become soft.
Make a dough out of the soaked cashew nuts and set aside.
Chop all dry fruits and nuts into small pieces.
Heat some ghee in a skillet and sauté all chopped ingredients and let it cool.
Flatten the dough into a thin layer and place the dry fruits mixture on it.
Roll the dough and shape it into a roulade.
Plate it with rose petals and garnish with almonds.
Serve.
---
Strawberry Tart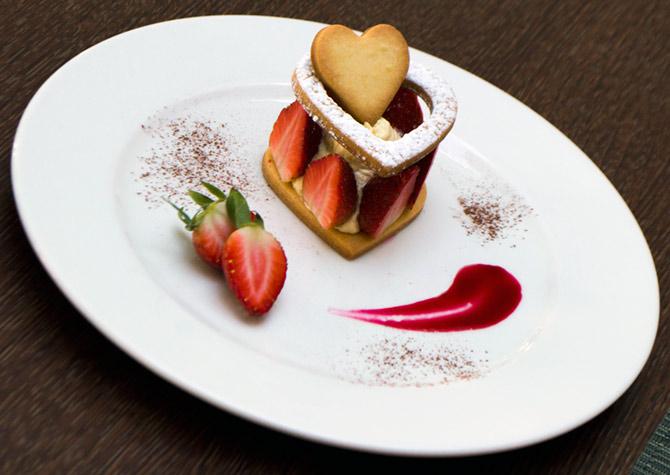 Recipe by Pastry Sous Chef Ankit Saini, Le Meridien Gurgaon
For Mascarpone cream
100gm mascarpone cream
100gms double cream whipped
40gm sugar
1 vanila pod (optional)
For sweet dough
100 gm butter
100 gm icing sugar
200 gm flour
2 tbsp milk
25 fresh strawberries
Raspberry sauce for plating
100 gm raspberry puree
1 tbsp breakfast sugar
Method
Whip together mascarpone cream and double cream with added breakfast sugar and vanilla pod till fluffy. Keep aside.
Boil raspberry puree with sugar and cool it.
Mix butter, icing sugar, flour and milk all together in a bowl.
Beat it for 30 to 40 seconds at medium high speed.
Roll the sweet dough and cut it into heart shape and bake at 180 degree C.
On a plate, place the heart shaped baked sweet dough biscuit, put a tbsp of mascarpone cheese mixture, surround it with diced strawberry and cover it again with another heart shaped biscuit.
Drizzle raspberry puree on plate and serve.
ALSO SEE
Strawberry love: 4 easy dessert recipes
Special recipes to impress your love!
Love recipes: Chocolate Golgappas and Wine Rice
Recipes: Choco Souffle, Strawberry Lassi Ice Cream
Recipes: Candy Crush and Strawberry Basil Mocktail
You can send us your favourite recipes too.
Write in to us at getahead@rediff.co.in (subject: V-Day recipes) with your name, hometown and any interesting details about the origin of the recipe, along with a photograph if possible.
We'll publish the best preparations right here on Rediff.com and in India Abroad.