This Republic Day, put your culinary skills to good use and try out these tricolour recipes.
Tacos with tomato salsa, sour cream and gaucamole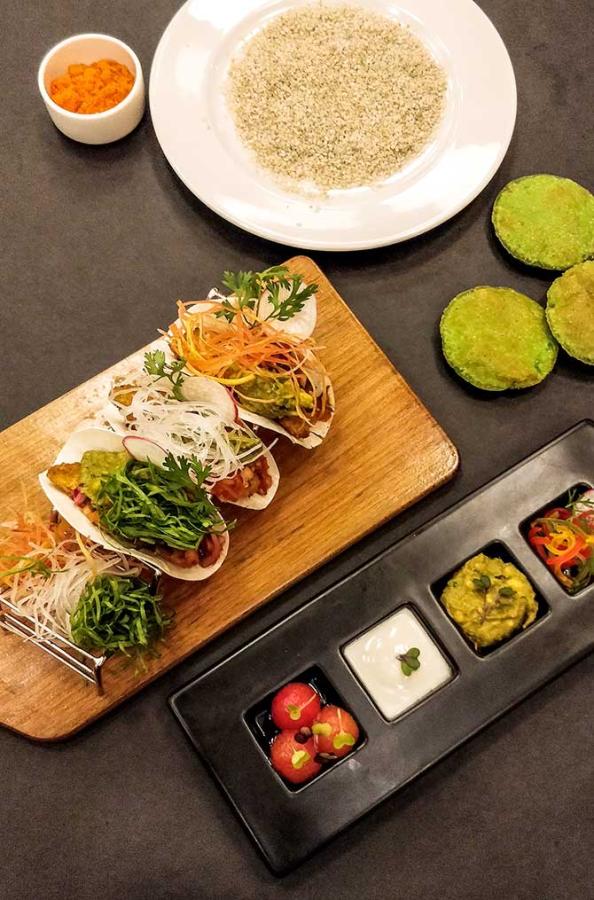 Ingredients:
80 gm apple wedges
100 gm bread crumb
Salt to taste
1 gm pepper
10 gm spinach, julienne
10 gm radish, julienne
10 gm carrot, julienne
5 gm turnips, sliced
3 gm bell peppers
For the tortilla:
125 gm refined flour
25 gm maze flour
Salt to taste
2 gm sugar
2 gm baking powder
For the tomato salsa:
50 gm tomato
10 gm onion
2 gm green chilli
4 gm fresh coriander
10 ml tomato juice
2 ml tabasco sauce
For the sour cream:
25 ml hung curd
25 ml fresh cream
2 gm salt
2 gm fresh coriander
3 ml lemon juice
For the guacamole:
80 gm avocado
Salt to taste
A pinch of pepper
3 ml lemon juice
4 gm onion
Method:
Mix all the ingredients for the tortilla and knead it well.
Mix separately all ingredients of the tomato salsa, sour cream and guacamole.
Make four flat sheets of flour dough on a skillet and cook slightly from both sides.
Boil apple wedges in cinnamon and lemon flavoured water.
Add salt and pepper in apple wedges and crumb it well.
Assemble them and serve tacos with salsa, sour cream and guacamole.
---
Pista Puri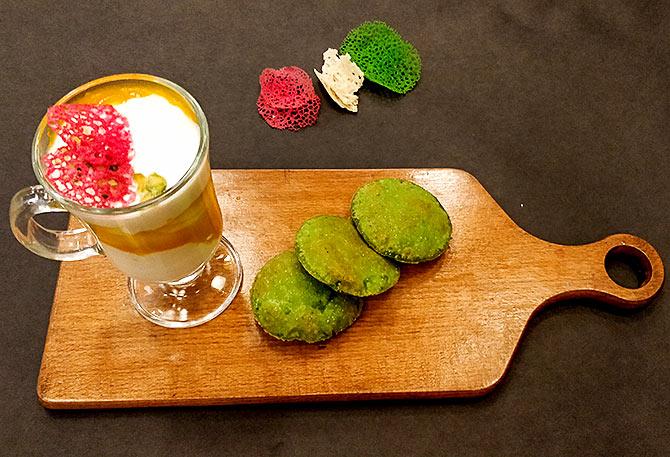 Ingredients:
100 ml mango pulp
100 ml hung curd
20 gm sugar
25 gm pistachio powder
125 gm flour
Salt to taste
Method:
Mix mango pulp with little bit of water and sugar and strain it.
Mix hung curd with saffron, sugar and green cardamom powder, and leave it for overnight
Knead dough by mixing flour, pistachio powder, salt and water.
Make puris from the dough, fry till they become fluffy and crispy.
Serve hot with aamras or shrikhand.
---
Green Tea Mousse with White Chocolate Parfait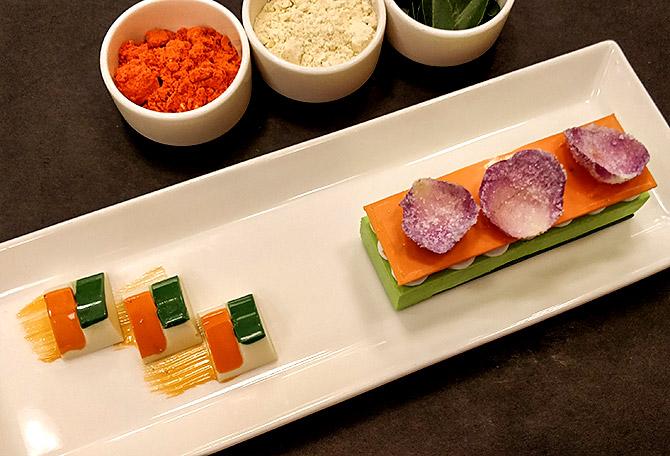 20 gm green tea
50 gm whipping cream
100 gm white chocolate
100 gm fresh cream
5 gm gelatine
15 ml water
Method:
Boil fresh cream and add melted white chocolate in it.
Add green tea powder and whipped cream in the mixture and keep aside.
Add melted gelatine in the mixture and put in desired mould.
Set it in chiller for half an hour. Assemble and garnish with rose petals.
---
Trio cupcakes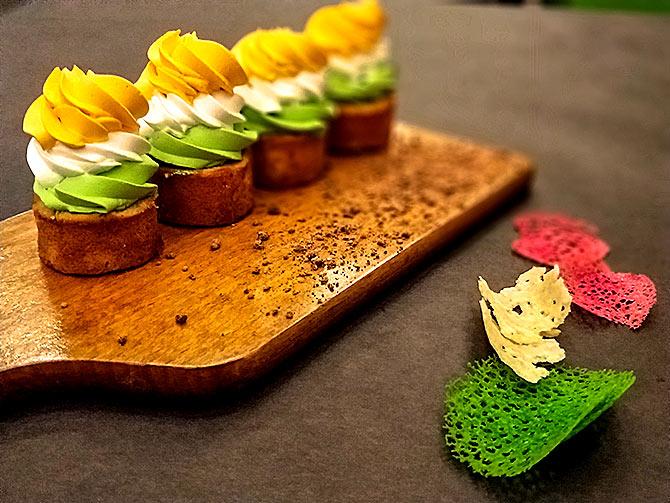 150 gm refined flour
3 whole eggs
2 gm baking powder
2 gm baking soda
66 gm curd
150 ml oil
133 gm grain sugar
100 gm whipped cream
Method:
Mix whole eggs and grain sugar together in a bowl. Add all dry ingredients into it. Add curd and mix well. At last, mix oil and it will get fluffy.
Put the mixture in muffin moulds and bake it at 180°C for 10- 12 minutes.
Make three types of whipping cream by using spinach puree and beetroot pure and pipe it.
---
Avinash Kumar is the executive chef at Novotel Imagica Khopoli. He can be contacted on ga@rediff-inc.com.
---