Celebrity fitness trainer Yasmin Karachiwala shares her favourite quinoa stir fry recipe. Scroll down to take a look.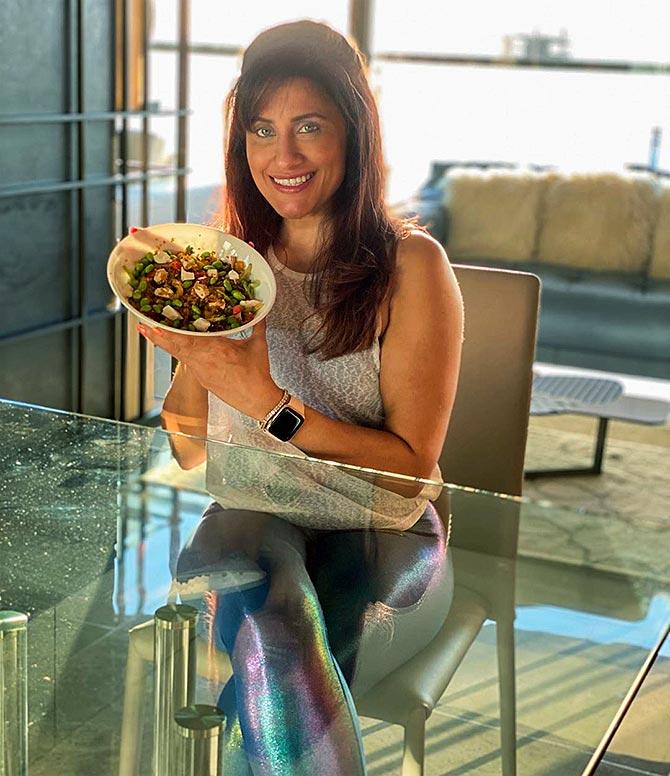 'I totally believe you are what you eat,' shares Yasmin Karachiwala.
The fitness trainer believes that healthy eating should be a lifestyle and not just a quick fix.
'I try to get most of my nutrition from the foods I eat so that I don't have to start popping pills to get in my nutrition,' she revealed on Instagram.
'I am going to be 50 this year and I'm proud to say I've never been prescribed a nutritional supplement by any doctor.'
Her secret is simple. 'I make sure I eat my share of vegetables, protein and good fats every day.'
Yasmin also went ahead to share her special quinoa stir-fry recipe. Try it out and let us know how you liked it.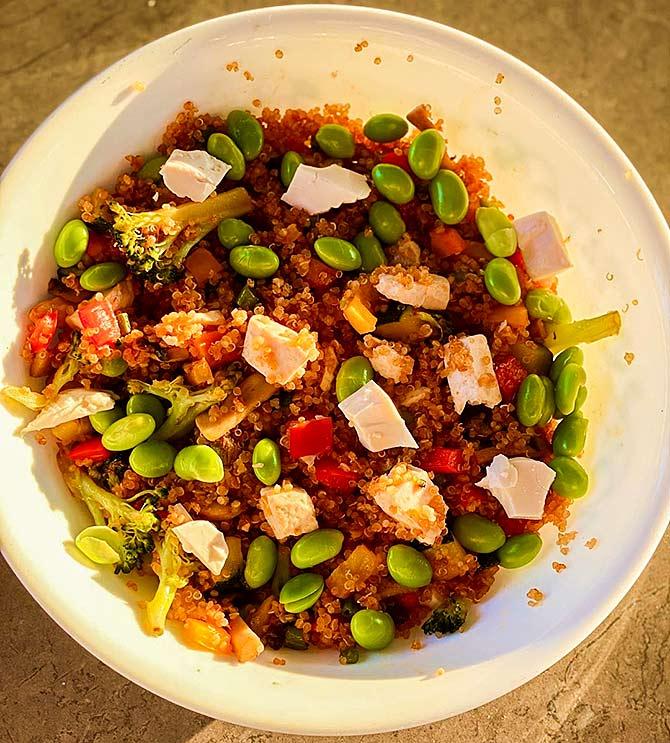 Quinoa Stir Fry
Ingredients:
3 tbsp raw quinoa
2 cups mixed veggies, broccoli, mushroom, red and yellow pepper, carrot
½ cup edamame
2 tbsp
Salt and pepper
1 tbsp coconut oil
1 tsp apple cider vinegar
½ tsp liquid aminos (healthier substitute for soy sauce)
Method:
Boil the quinoa. Stir fry the veggies in coconut oil and add salt and pepper for five mins. Add quinoa.
Add apple cider vinegar and liquid aminos. Give it a toss. Add tofu and edamame. Serve.