Dal is the core of every humble desi meal.
You will find thousands of variations of it like Bethica Das's spicy, tangy version that features moringa leaves.
Rich in vitamins, minerals, calcium, protein and iron, drumstick leaves also contains antioxidants, which boost the immune system, fight inflammation and lower blood sugar and cholesterol.
Tuck into a hot bowl of Dal With Moringa Leaves with steamed rice, naans or tandoori rotis.
After working most of her life in a bank, Bethica swapped the routines of banking, likely about dealing with columns of figures, clients and bookkeeping, for dabbling with exotic spices, fragrances and tastes as she expands her repertoire of Indian and fusion Indian cuisine.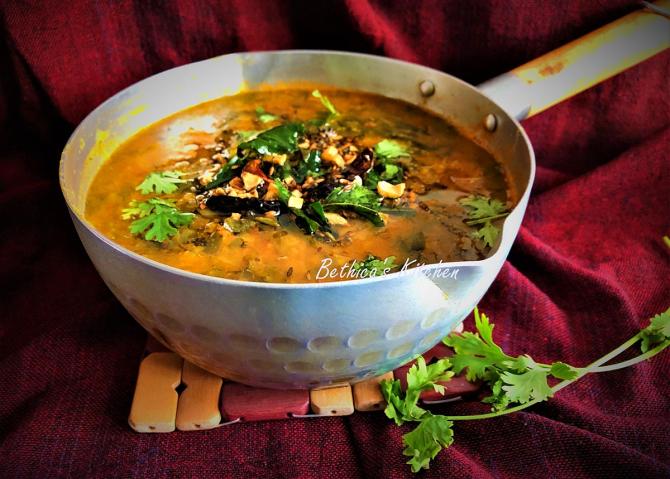 Dal With Moringa Leaves
Serves: 3-4
Ingredients
½ cup toor dal or pigeon pea lentil or split yellow lentils, soaked in water for 30 minutes
1 onion, chopped
2 cups moringa leaves, chopped
1-2 green chillies, slit lengthwise
2-3 garlic pods, chopped
1-inch piece ginger, chopped
1 tomato, chopped
½ tsp haldi or turmeric powder
1 tsp tamarind paste mixed with ½ cup water
1 tbsp red chilly powder
1½ cups water
Salt to taste, about 1 ½ tsp
For the tempering
2 tbsp oil
½ tsp jeera or cumin seeds
1 tsp rai or mustard seeds
1-2 sprig curry leaves
2-3 whole dry red chillies, torn
2-3 garlic pods, sliced
Method
Add 1½ cups of water and the soaked lentils into a pressure cooker over medium heat.
Add the chopped onion and tomato.
Add the ginger, garlic, green chillies, moringa leaves.
Add the turmeric powder.
Mix.
Cover the cooker and let the dal cook for 4-5 whistles.
Take off heat and let the pressure release naturally.
Add the tamarind paste.
Add the red chilly powder and the salt.
Mash well, place it over medium-high heat and bring to a boil.
Simmer over medium heat for 5-10 minutes.
Take off heat and transfer to a serving dish.
Heat the oil in a tempering pan or small frying pan.
Add the cumin seeds, mustard seeds and allow the mustard seeds to splutter.
Then add the sliced garlic, curry leaves and the torn dry red chillies.
Saute for a few seconds.
Take off heat and pour the tadka over the prepared dal.
Serve hot with steamed or jeera rice, naans or tandoori rotis.
Editor's Note: For Jain dal omit onions, garlic and ginger and use 1 tsp saunth or ginger powder instead.
Add 1 tbsp ghee while cooking the dal for added taste.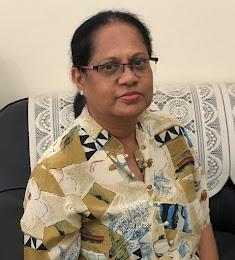 Bethica Das is a Sharjah-based food blogger.