From mouth-watering Shami Kebabs to lip-smacking Fugiyas and tempting Singar Ji Mithai, Chef Ajay Chopra has some interesting Ramzan recipes for you.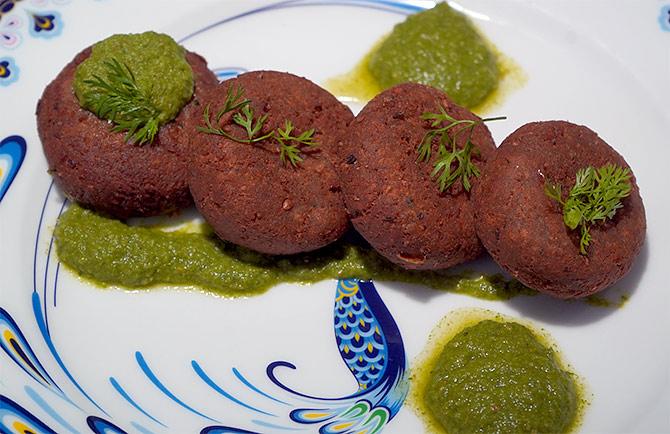 Shami Kabab
Ingredients:
For Masala A:
500 gm minced lamb meat
125 gm Bengal gram
½ inch ginger
5 cloves garlic
4 red chillies
½ tsp black pepper
4 brown cardamom
1 tsp cinnamon powder
Salt to taste
500 ml water
For Masala B:
1 tsp garam masala
½ tsp mace powder
½ tsp green cardamom powder
1 tsp kewra water
2 drops meetha ittar
For Masala C:
500 gm mint leaves, chopped
10 green chillies, chopped
1 inch ginger, julienned
3 medium onions, chopped
125 gm kairi, finely chopped
¼ tsp salt
250 gm ghee
Method:
In a pan, add all the ingredients for Masala A. Cover and cook till the Bengal gram has cooked properly. Uncover and keep stirring and cooking till the water evaporates and the ingredients start sticking to the side of the pan. Remove from the flame and grind to a fine paste. Make sure there are no lumps at all.
Mix Masala B as well. Divide into 16 portions, and keep aside.
For the filling, add all the ingredients of Masala C together and mix. Now take each ball and stuff it with the filling. Shape it into patties. Add ghee to the pan and cook on slow flame. When it becomes light brown on one side, turn the patty over.
Serve hot with mint chutney, roomali roti or paratha. *Tip: Use mince from the shoulder
---
Fugiyas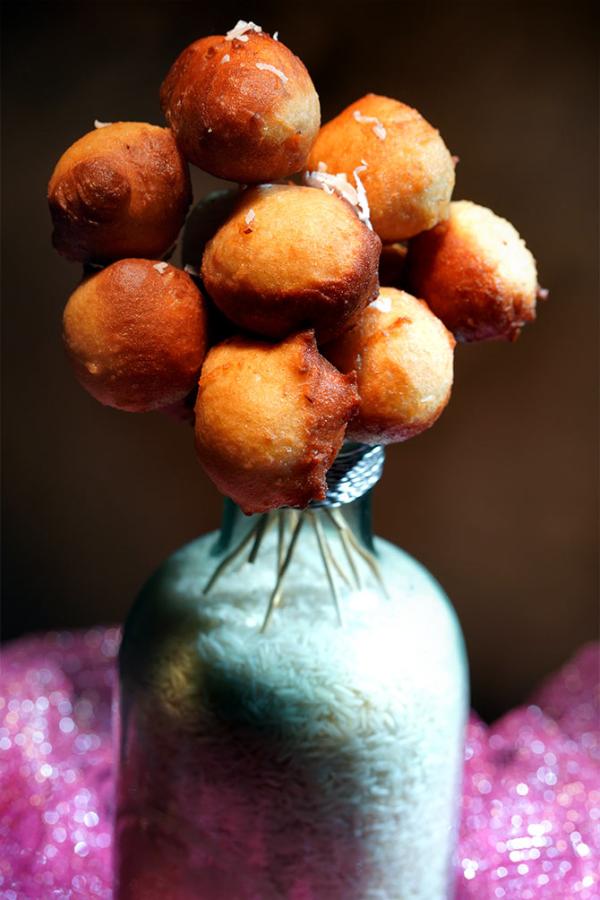 Ingredients:
1 kg maida
2 eggs
½ juice from one coconut
1 tsp yeast or 1 cup toddy
Sugar and salt to taste
Method:
In a large bowl, mix maida and sugar. If you're using yeast, dilute it in water. Pour in the eggs, yeast and coconut juice. Mix all the ingredients well and make a dough. You will need to knead the dough at night, leave it to ferment and fry the fugiyas in the morning.
---
Singar Ji Mithai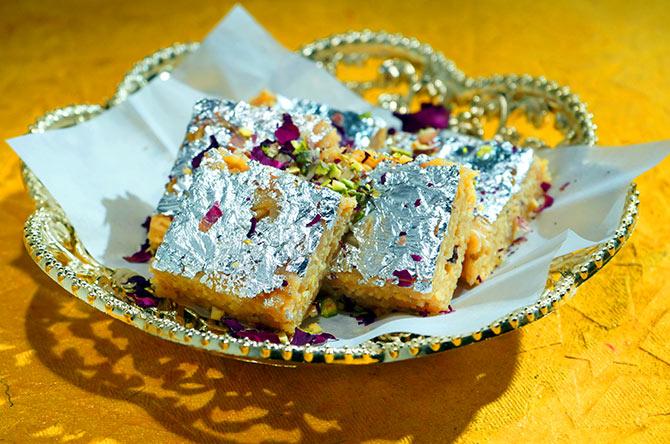 Ingredients:
200 gm sev, unsalted
200 gm sugar
150 gm khoya
250 ml water
A pinch of yellow food color
¼ cup almonds, thinly sliced
Method:
Boil sugar and water on medium flame till sugar melts and becomes a little thick. Add colour and mix well. Add sev and mix lightly. Add grated khoya and mix well till mixture leaves the sides.
Remove from flame and spread the mixture on a greased tray. Garnish with chopped almonds and let it cool for sometime. Cut into pieces and serve.
These recipes were cooked during a Masterclass session by Chef Ajay Chopra in the third edition of Northern Flavours -- Shubh Vivah, which airs on Living Foodz.