Chef Prashant Suryawanshi, executive chef at Courtyard by Marriott, Siliguri shares an age old recipe.
Gosht Rogan Josh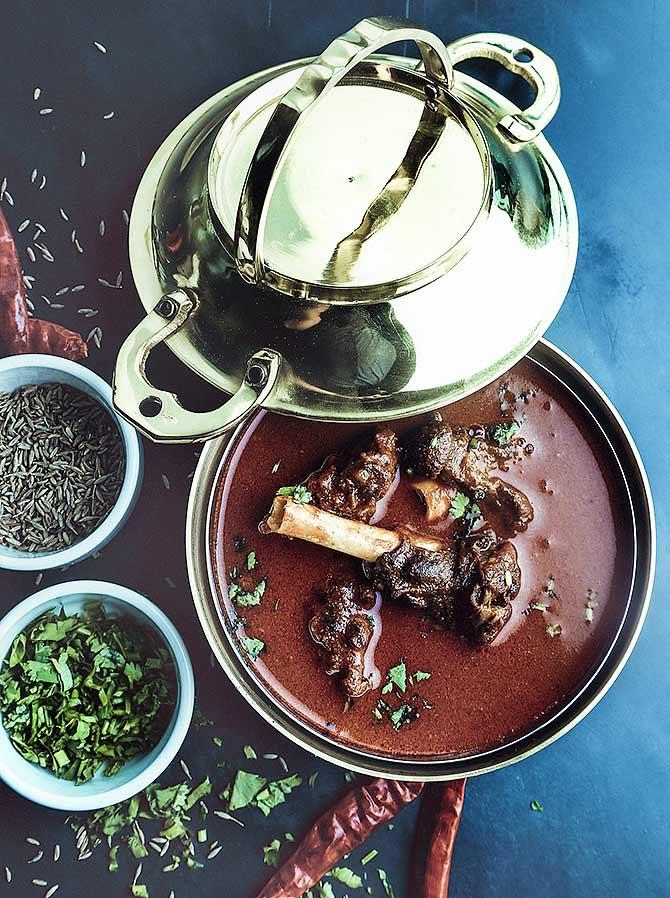 Ingredients
80 gm onion
250 gm lamb boti (pieces)
10 gm salt
20 ml mustard oil
10 gm ginger garlic paste
5 gm garam masala
10 gm kashmiri red chili
5 gm bay leaves
2 gm black cardamom
2 gm green cardamom
500 ml lamb stock
20 ml oil
Method
Clean and cut the lamb boti.
Heat a handi and add oil. Add whole spices and let it crackle.
Add thin slices of onion and cook till it reaches golden colour. Add boti and cook it well.
Add very little turmeric, coriander, chili paste and salt
Fry for 2 to 3 minutes.
Add ginger garlic paste and fry till it leaves oil.
Add tomato puree and cook further till it leaves oil.
Add some lamb stock/water and bring it to boil. Simmer on a very slow flame.
Cook till meat is tender.
Finish it with fennel powder and garam masala powder.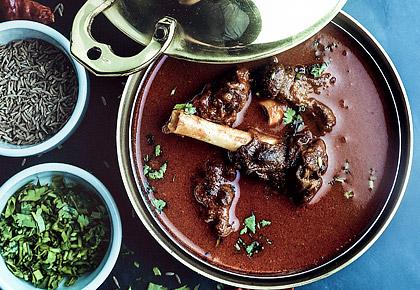 Photograph and recipe: Courtyard by Marriott, Siliguri