We'd asked you, dear readers to share recipes of your favourite Mummy ka Khana.
Rediff reader Annapoorni from Valparai, Tamil Nadu, shares a dessert recipe she learned from her mother Dr D Leela Devi.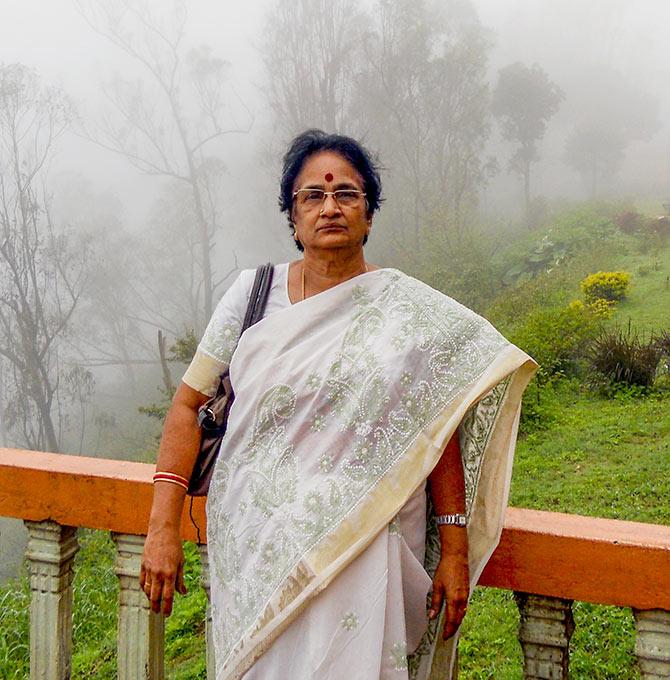 My mother is a fantastic cook. Her dishes are out of the world.
She is a working mother who juggled her time between home and office looking after all of us.
Every second Saturday of the month and public holiday, she would indulge in elaborate cooking.
She made laddoos, jangiris, jilebis, mysore pak to name a few.
We have never felt the need to buy sweets and savories from the shops because of my mom's interest in cooking and her superior taste.
When we were young, she used to host parties on our birthdays and come up with culinary delights.
Her vegetable biryani with vegetable kurma and French fries is irresistible.
The extra ingredient she added to each dish was her unconditional love for each one of us.
Even today when I attempt some of her dishes, I am never able to add her special touch.
Rasmalai
Ingredients
1 egg
1 cup of heaped milk powder
1 tsp of baking powder
1/2 cup of sugar
500 ml milk
1 tsp rose water/vanilla essence
Method
Separate yolk from the egg. Beat the egg white first.
When it becomes stiff, add the egg yolk and beat it again.
Add milk powder and baking powder into the egg mixture. Make a smooth dough out of this.
Wait for 15 minutes and then make small balls with it and and flatten each one in the centre.
Add sugar into fresh milk and boil it on low flame.
Drop the balls prepared earlier into the boiling milk and switch off the gas.
When it cools, add a few drops of rose water or vanilla essence.
Refrigerate for an hour and serve chilled.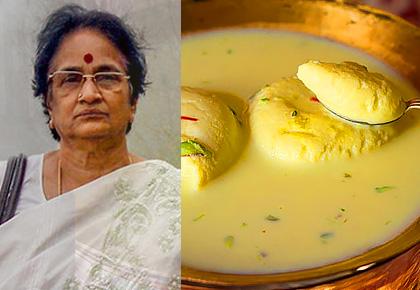 *Note: Image published for representational purposes only.
---
Which is your favourite mom's recipe? Tell us.
Simply share your recipes on getahead@rediff.co.in (My mom's recipe) along with your NAME, AGE, LOCATION, a picture of your mother and maybe the recipe if possible.
We'll publish the best responses right here on Rediff.com!