We'd asked you, dear readers to share recipes of your favourite Mummy ka Khana.
Food blogger Sangita Agrawal sent us the recipe of nariyal ki barfi she learned from her mother Swarnlata. You can share yours too!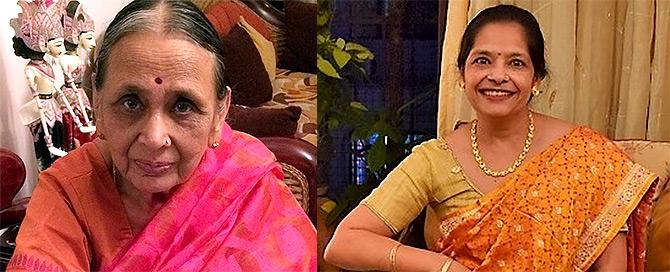 "I started cooking around the age of 14," says Sangita Agrawal, founder, Blissofcooking.
"I would stand in the kitchen and watch my mother cook, who was my biggest inspiration at the time.'
"I still call her sometimes to use her experience to perfect some classic recipes."
Describing one of her favourite recipes she learned from her mother, Sangita says, "Nariyal Ki Barfi (Coconut Fudge) is a very simple sweet to make."
"This recipe does not require khoya (thickened milk) or condensed milk."
"I have used full cream milk with fresh grated coconut."
"Often this barfi is made with dry desiccated coconut that has a very strong oil aroma which is not a pleasant one."
"This coconut barfi made with fresh ingredients is delicious, soft and a little gooey. This barfi takes a little time to make but it is worth it."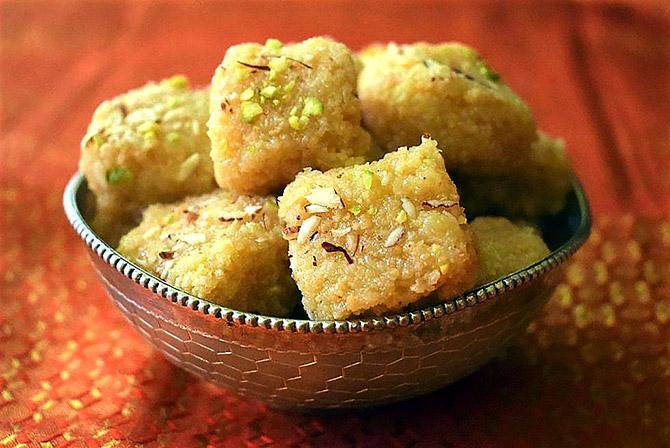 Preparation time: 10 minutes
Total time: 60 to 70 minutes
Ingredients
2 cups freshly grated coconut
2 litres of full cream milk
200 to 250 grams sugar
½ tsp powdered elaichi (cardamom)
5 badam (almonds) sliced
5 pista (pistachio) sliced
½ tsp ghee to grease
Method
In a large pan add 1 and ½ litres of milk and bring it to boil. Stir occasionally and let it continue to boil.
In the meantime peel the coconut to remove the brown thin peel so that you get just the white flesh.
Slice and grind the coconut by adding milk which we have kept aside.
Add coconut and leftover milk to the boiling milk.
Alternatively you can scrape the coconut with a scraper taking care not to scrape the brown part.
Add coconut and ½ litre milk to the boiling milk.
Continue boiling till all the liquid has evaporated completely.
Add sugar and stir till the sugar melts and it starts to bubble again.
Keep on stirring till the sugar syrup thickens and the coconut mixture leaves the sides. Switch off the heat. Add cardamom and mix well.
Grease a tray or a plate with ghee, pour the coconut mixture and level it.
Garnish with chopped almonds and pista.
Let it come to room temperature. Cut the barfi to the desired size and shape.
After 3 to 4 hours the barfi will be set and ready to eat.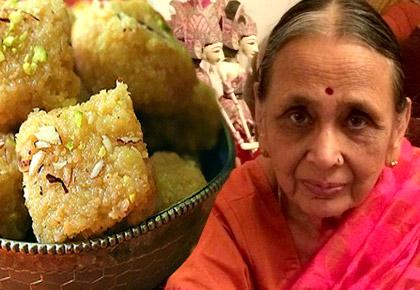 ---
Which is your favourite mom's recipe? Tell us.
Simply share your recipes on getahead@rediff.co.in (My mom's recipe) along with your NAME, AGE, LOCATION, a picture of your mother and maybe the recipe if possible.
We'll publish the best responses right here on Rediff.com!