We'd asked you, dear readers to share recipes of your favourite Mummy ka Khana.
Jayanti Soni from Mumbai tells us how to make Gatte ki Sabji. You can share your recipes too.
Mumbai-based Jayanti Soni says she learnt most of her cooking skills from her mother Geeta Devi.
Sharing a picture of her mother, she said: "She is one of the best cooks I know."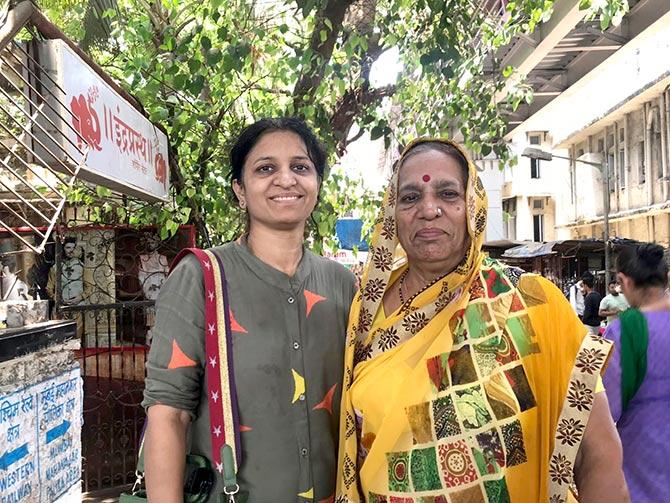 "Although we lived in a joint family, my mother was very particular about the preparations in the kitchen," Jayanti Soni says.
"While growing up with her, whether we liked it or not, she'd always tell us the right way to cook a dish. She wouldn't allow any shortcuts."
"Till date, everyone in the family prefers the dishes she cooks."
"Even now, whenever she visits my place, she keeps an eye in the kitchen to see if I am cooking the Rajasthani dishes properly," Soni shared.
***
Here's the recipe of Rajasthan's popular gatte ki sabji Jayanti Soni learned from her mother.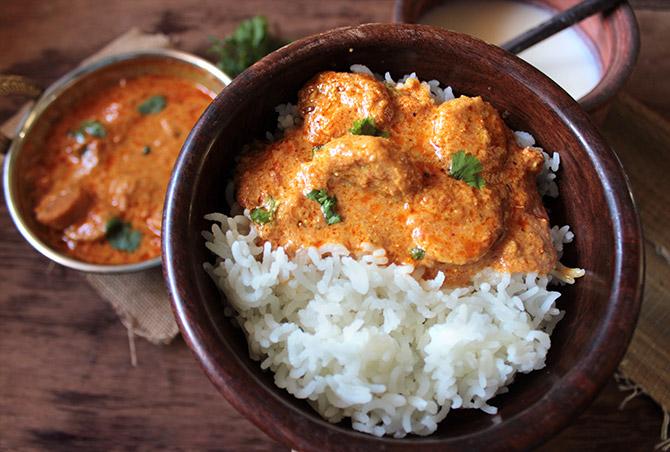 VIDEO: Jayanti Soni shows you how to make Gatte Ki Sabji
Ingredients
For gatta
2 small cups besan
1/4 tsp ajwain (carrom seeds)
1/4 tsp saunf (fennel)
2-4 tsp oil
Salt to taste
1 tsp red chilli powder
1 tsp coriander powder
1/4 tsp turmeric
Method
Mix all these ingredients and make a tight dough.
Create small thin rolls like hot dogs. You can make up to 4 to 5 rolls.
Take 2 glass of water in a bowl enough to dip the sticks in.
Bring the water to a boil. When it boils, put the sticks in it and cook for 10 to 12 minutes.
Remove the gatta from water and cut them into pieces. Store the water for making gravy.
Mash a few pieces to add to the thick gravy.
Don't throw the water which is boiled with gatta, it will be used for making gravy.
For gravy
1/2 bowl curd
1 green chilli chopped
5 to 6 curry leaves
A small pinch of hing (asafoetida)
1/4 tsp jeera (cumin)
1/4 tsp mustard seeds
1/4 tsp methi (fenugreek) seeds
1 tsp red chilli powder
1 tsp coriander powder
1/4 tsp turmeric
1/4 tsp salt or as required
1 tbsp oil
Method
Heat oil in a deep bottom pan. Add jeera, mustard seeds and methi seeds.
When they splutter, add green chilli and curry leaves.
In another bowl, take the curd. Add red chilli powder, coriander power, salt and turmeric. Mix it well and pour it in the pan.
Cook for 2 to 4 minutes.
Add gatta pieces and mashed gatta to the pan. Stir lightly.
If you like thin gravy, add 2 cups of boiled water.
Boil for 3 to 4 minutes. Garnish with freshly chopped coriander and serve hot with roti.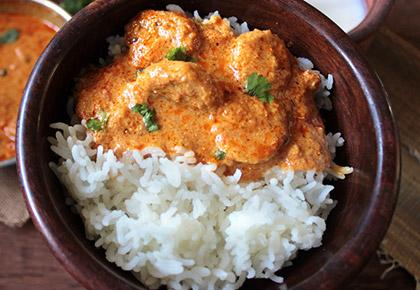 *Image published for representational purposes only.
---
Which is your favourite mom's recipe? Tell us.
Simply share your recipes on getahead@rediff.co.in (My mom's recipe) along with your NAME, AGE, LOCATION, a picture of your mother and maybe the recipe if possible.
We'll publish the best responses right here on Rediff.com!