This delicious Chicken Cafreal recipe from Chef Donald will make any occasion special.
Easter is a great occasion to bring loved ones close.
Celebrated after 40 days of Lent, during which people fast and abstain from their favourite foods, Easter is celebrated with a lovely spread.
Chef Donald Fernandes from Indigo Delicatessen will help spice up your celebration with his simple yet delicious Chicken Cafreal recipe.
He learnt the recipe from his late mother, who used to prepare this dish every Easter.
To continue the tradition, this Easter, the chef plans on making the dish for his family.
He also decided to share the recipe with Rediff.com to make your Easter Sunday extra special.
Video production: Rajesh Karkera/Rediff.com; Videos: Teesta Karkera and Afsar Dayatar/Rediff.com; Text: Anita Aikara/Rediff.com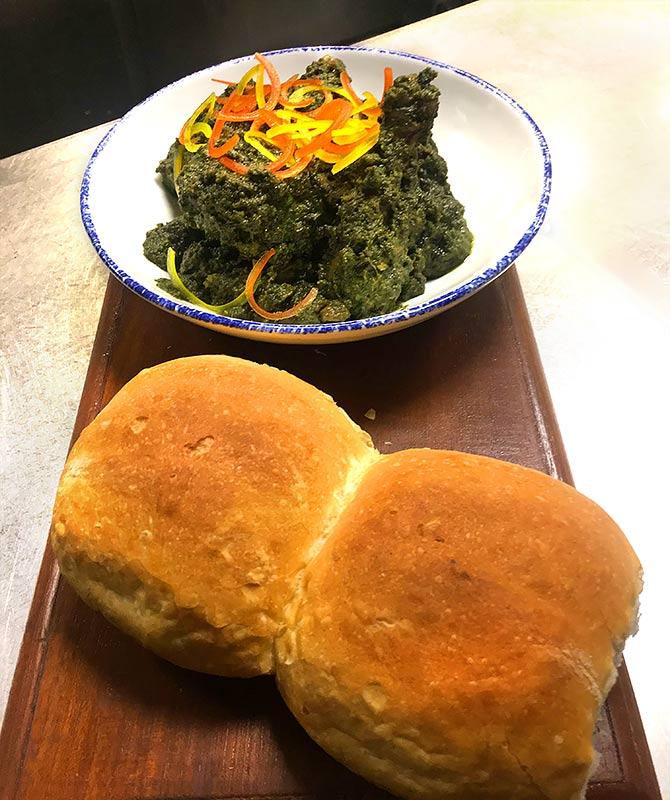 Ingredients:
Dry spices for roasting:
Cumin
Clove
Peppercorn
Cinnamon
Cardamon
For the marinade:
½ kg coriander
Mint leaves with stem
4-5 garlic pods
1 inch ginger
½ onion
3-4 green chilli
Salt
Turmeric powder
Oil
Part 1: Food prep for Chef Donald's special Chicken Cafreal recipe
Part 2: How to cook the Chicken Cafreal