Impress your guests with these cocktails by Chef Ranjan Rajani, Executive Chef of Hotel Sahara Star.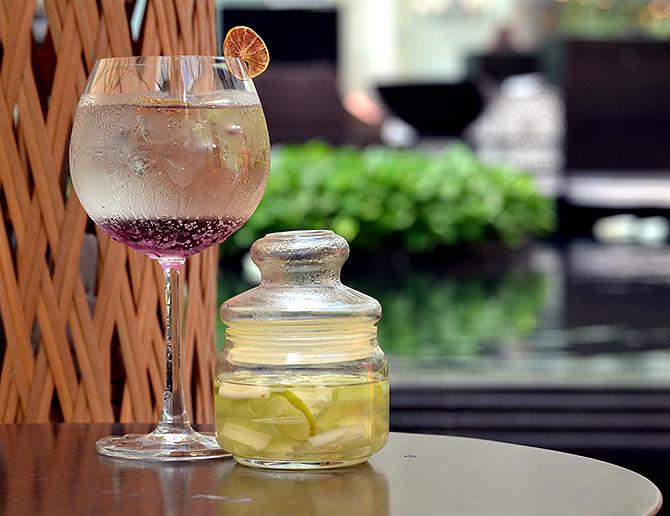 Lavender Vodka Spritzer
Ingredients:
90 ml vodka
25 ml lavender syrup
15 ml lime Juice
Soda to top up
Method:
In a pre-chilled wine glass, pour lavender syrup. Shake vodka and lime juice, and pour in glas . Top up with soda and garnish with blueberries.
---
Rosemary Infused Spiced Jack Daniels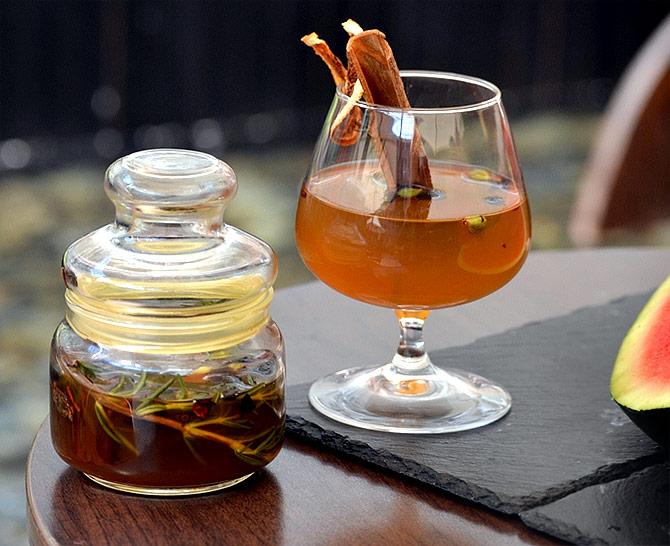 Ingredients:
For the spiced syrup:
20 gm whole Indian spices
3 twigs rosemary
90 ml hot water
25 gm honey
Method:
To make syrup:
Add all ingredients and let it sit for three days .
To make the cocktail:
Add Jack Daniels and 10 Ml of syrup over ice cubes in Boston shaker. Shake well and serve in brandy balloon. Garnish with rosemary twig.