Chef Prakash Chettiyar, executive chef, JW Marriott Kolkata shares a tempting breakfast recipe.
Always wondered how you can start your day with avocado?
Well, here's an interesting recipe you must try.
Cream Cheese Avocado toast with Heirloom Tomatoes and Poached Eggs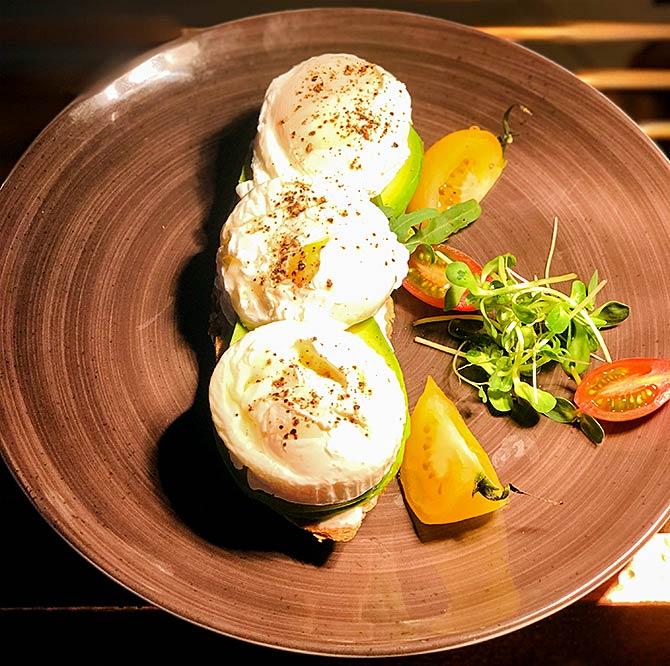 Ingredients
3 thick slice sourdough bread, toasted (or your favorite crusty grainy bread!)
1 and 1/2 avocado, pitted
Juice of 1 lime
3 poached eggs (or fried, scrambled, sunny side up, etc. whatever your favorite is!)
1 and 1/2 heirloom tomato, sliced
Cream cheese as required
Microgreens (for dressing)
Salt and pepper as required
Method
In a small bowl, mix together the avocado, salt, and lime juice.
Smash with a fork until desired consistency is reached.
Spread toasted bread with a generous layer of cream cheese, then top with the smashed avocado and tomato slices.
Top with poached eggs and a handful of microgreens.
Season with salt and pepper and devour!
Notes
To poach the eggs, crack an egg into a small dish and bring a pot of water to boil, about 3 to 4 inches of water.
Add a tbsp of vinegar. Bring it to the point where it's just starting to boil, and create a whirlpool with a spoon or spatula.
Quickly slide the egg into the centre of the whirlpool, and let it be!
Make sure the water stays at a slow bubble, not a rolling boil.
Cook for 3-4 minutes, remove with a slotted spoon and enjoy!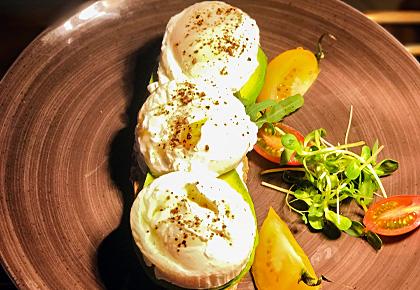 Photograph and recipe: Kind courtesy JW Marriott Kolkata