Reinventing the dosa, the Daniel Humm way.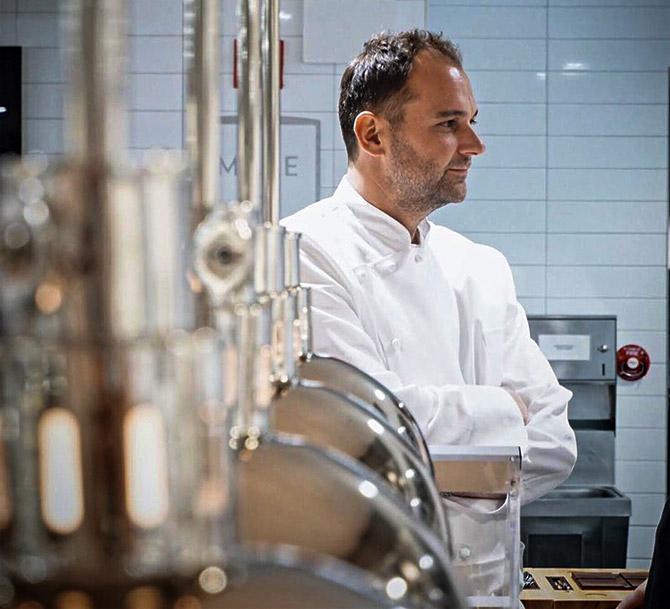 Meet Daniel Humm. He's a three-Michelin star Swiss chef, whose New York based restaurant Eleven Madison Park was ranked the World's No 1 restaurant in 2017 in The World's 50 Best restaurants list.
Daniel, who visited India earlier this year, fell in love with the dosa.
So, he went back home, and reimagined his favourite Indian food, but with a twist.
The new menu of Daniel's Eleven Madison Park offers a tomato dosa.
Using techniques from India, and ingredients from USA, he created his dosa.
He replaced the coconut chutney with goat cheese and a green tomato relish, and served the dish with tomato tea.
Scroll down to see his version of the dosa.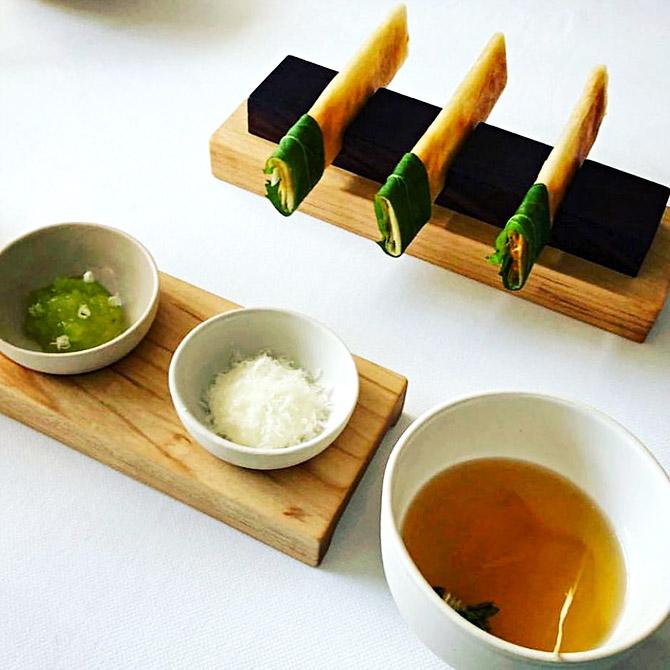 'Tomato dosa with fresh goat cheese and tomato tea,' wrote the chef along with this pic, above.
When he returned home from India, the chef not only bought souvenirs. He also took back some interesting Indian cooking techniques, which he learnt on his trip to India.
'Being here, I feel I have been too conservative, too narrow-minded in terms of technique,' he said in an interview.
'Now I want to incorporate techniques from other places. I see that as the next evolution of our food.'
Along with the dosa, Daniel also recreated a special Indian dessert.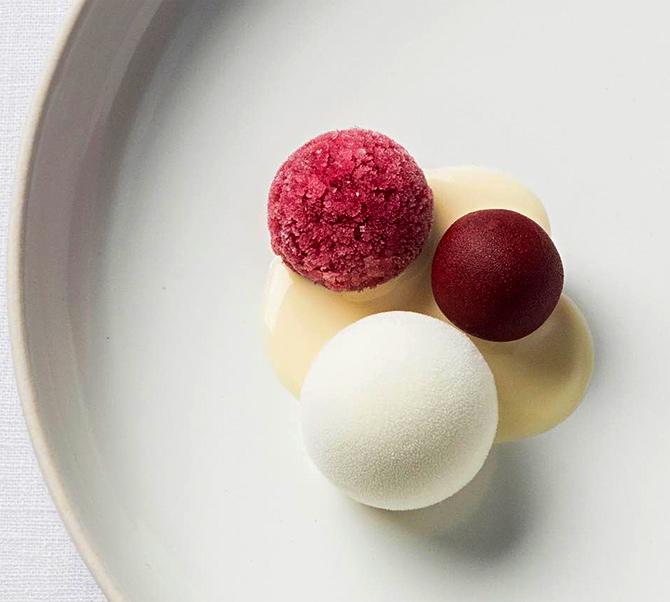 Another dish inspired from the chef's trip to India.
'We fell in love with the dessert kulfi, and the rich and creamy taste of the slow reduced and lightly caramelised milk,' he wrote, uploading a pic of his version of kulfi with blackberries, above.
'Simple, but significant, it is often the simplest things that can surprise us the most. This is our blackberry dessert with caramelised milk ice cream and lemon sauce. It's the right balance of tart but sweet,' Eleven Madison Park captioned this pic.