We'd asked you, dear readers, to tell us what your first salary was and what it meant to you at the time.
Rediff reader Raunak Singh, 30 from Noida shares his story.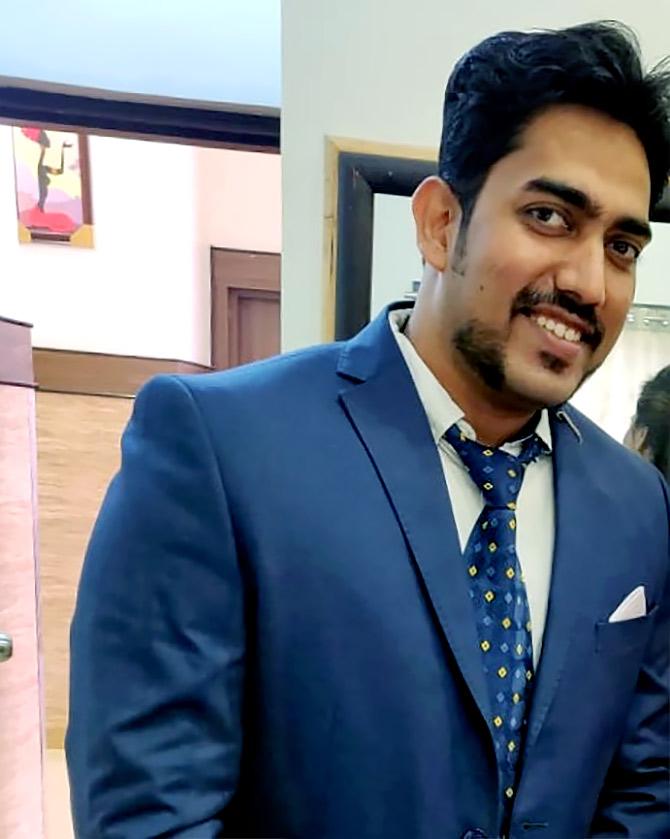 I still remember the happiness when I received my first salary in hand.
In 2006, when I was in class 11, my dad who worked as a clerk in a bank would give me Rs 50 as pocket money.
Although we were a middle-class family, as a teenager, I had big dreams.
Whenever I saw my friends using expensive things, I'd wish we had the same.
I dreamed of having a DVD player at home because those days, if I had to watch a movie, I'd have to pay Rs 10/day to rent a DVD and then take it to my friend's house to use a DVD player.
I wanted to earn money and support my dad so we could afford a DVD player. Since I wasn't 18, I wondered if anyone would even hire me.
It so happened that one of my friends asked me to tutor one of his uncle's kid.
The kid stayed 10 km away from my house and I would be paid Rs 200/month.
I said NO to him because it was too far. But I couldn't sleep that night because I didn't want to lose that opportunity.
I reconsidered the idea and said yes to him the following day.
I would cycle 10 km to reach his place and back home.
But with Rs 200 a month, there was no way I was going to buy a DVD player.
When I went to the showroom to ask the price, I was told the cost was Rs 5,600.
So I decided to tutor one more kid so my earning would be Rs 400 per month.
Finally, after 1.5 years I went to the showroom two days before my dad's birthday to check the price.
As I stood there unattended for a good 40 minutes, I noticed that the salesperson was not interested in explaining the features of the DVD player. Maybe he mistook me for a regular teenager who he thought was wasting his time.
When I told him how serious I was in buying it, he said: Ye Rs 5,600 ka hai. Paise hai tumahare paas? (Do you have Rs 5,600?)
I said 'Yes, I have the money.'
When I stood there and started counting my money, he realised his mistake and apologised.
On February 17, 2007, I surprised my dad with a DVD player from my first savings. He had tears in his eyes.
Those happy tears, I believe was the reward for my hard work and patience.
I am currently working as sales head in an IT firm drawing a handsome salary and living a luxurious life. But I will never forget the importance of my first salary.
---
READER INVITE
Dear readers, do you remember what your first salary was?
When did you receive it? Which year was it?
Do you have a photograph of it?
What did it mean to you at the time? Tell us all about it.
What was your first job and salary? And how did you spend it?
Did you buy a sari for your mum or a gift for your girl/boyfriend?
Write in to us at getahead@rediff.co.in (Subject line 'My First Salary') along with your NAME, AGE, LOCATION and photograph, if possible. We will publish the best responses right here on Rediff.com!