We'd asked you, dear readers, to tell us what your first salary was and what it meant to you at the time.
Rediff reader Krishna Kumar Kesarwani, 29, Varanasi shares his story: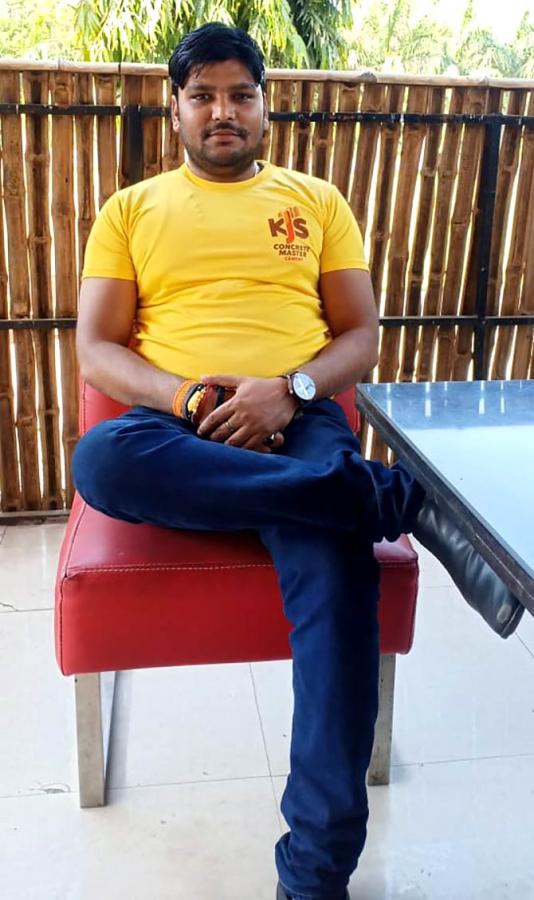 I had to drop out of school early in life.
My family went through a major financial crisis when I was in school.
I managed to clear class 10 examination but had to drop out to take care of my family.
While looking for a job, I realised that I had no relevant work experience or educational qualification. I had to take up whatever came my way.
I was 17 when I got my first job in 2006.
I worked at a cloth shop and received ₹ 1,500 in cash.
The job and money meant a lot for me.
When I received my first salary, I could not believe that I was finally able to help my parents and support them financially.
We needed the money badly. So I came home, kept my salary in my mother's hands and said, 'this is my small contribution to our family.'
Tears welled up in my mother's eyes. I can never forget that moment in my life.
Today, I am working in KJS Cement (I) Limited as an assistant officer for an annual package of ₹ 3,50,000.
---
READER INVITE
Dear readers, do you remember what your first salary was?
When did you receive it? Which year was it?
Do you have a photograph of it?
What did it mean to you at the time? Tell us all about it.
What was your first job and salary? And how did you spend it?
Did you buy a sari for your mum or a gift for your girl/boyfriend?
Write in to us at getahead@rediff.co.in (Subject line 'My First Salary') along with your NAME, AGE, LOCATION and photograph, if possible. We will publish the best responses right here on Rediff.com!