Miss Universe 2020 third runner-up Adline Castelino opens up about her time in the pageant and what's in store for her in the coming year.
Text: Anita Aikara/Rediff.com. Video: Rajesh Karkera/Rediff.com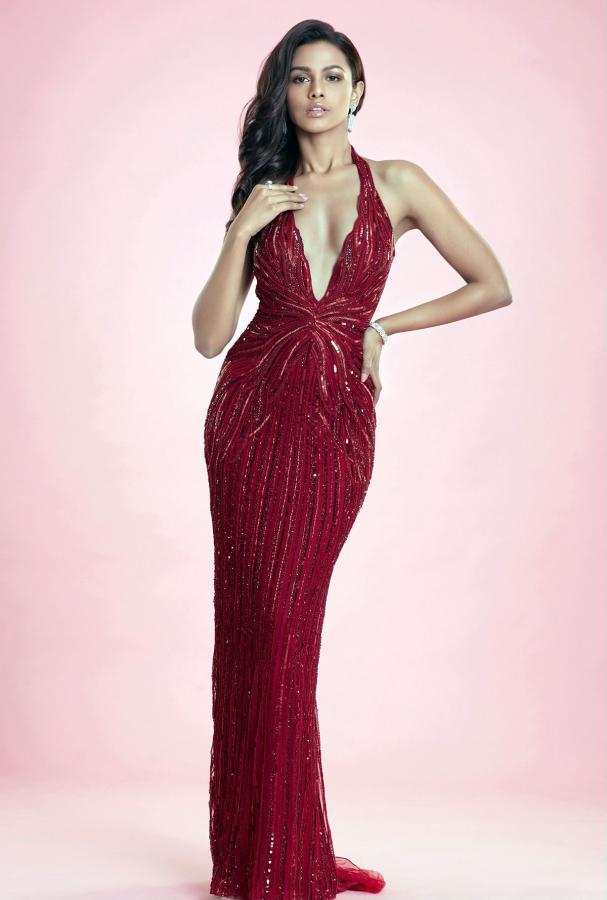 There was a time when Adline Castelino felt she wouldn't be able to make it to the Miss Universe 2020 pageant.
"When the pageant date was very close, the second wave of coronavirus hit India and there was another lockdown. There was a lot of chaos and I got COVID myself," she reveals.
During the time Adline had to leave for the pageant (around May 5), there was news of a nation-wide lockdown and the US was going to ban flights from India.
Adline never thought she could make it after witnessing what was happening in the country at that time, but destiny had greater things in store for her.
"I had to literally run a day before the ban and I remember not having my evening gown with me -- it came to me an hour before I took off."
As she had just recovered from COVID a week before travelling, exhaustion had taken over Adline.
"I was not able to function the way I would and my energy levels were low," she adds.
"But there was this feeling in my heart that I have to give this opportunity my best, and that really helped me to push forward."
Despite the chaos that surrounded her, Adline is glad that she could participate in the Miss Universe 2020 pageant.
Every part of the journey, the 22 year old made sure that she put her best foot forward in terms of representing India.
And it came as no surprise when her name was announced among the Top 5.
"Because of all the preparation and hard work that went into it, I was kind of expecting the win," she reveals.
"Obviously I was excited! I had put in so much because I felt I needed to make India shine.
"When they announced my name, I was standing next to Miss Mexico Andrea Meza (the newly crowned Miss Universe 2020), who came to me and congratulated me as I was the only Asian standing among Latinas.
"I looked around and said, 'Yes, I didn't realise this'."
WATCH: Adline Castelino opens up about the Miss Universe 2020 pageant and how she is living her dream right now.
Mumbai-based Adline explains that the entire Miss Universe experience feels like a movie.
"For three years, I had this dream of representing India. Not once did I think the dream would come true in such a special way."
In the pageant's question-answer round, Adline was asked if countries should lockdown due to COVID-19 despite the strain on their economies, or should they open their borders and risk a potential increase in infection rates.
She won hearts and earned admiration from the judges with her thought-provoking answer.
"Well, coming from India and witnessing what India is experiencing right now, I have realised something very important that nothing is more important than the health of your loved ones.
"And you have to draw a balance between the economy and health.
"And that can only be done when the government works with the people hand-in-hand and produces something that will work with the economy."
The official Miss Universe Twitter handle uploaded a video of her reply calling it a 'powerful answer from India'.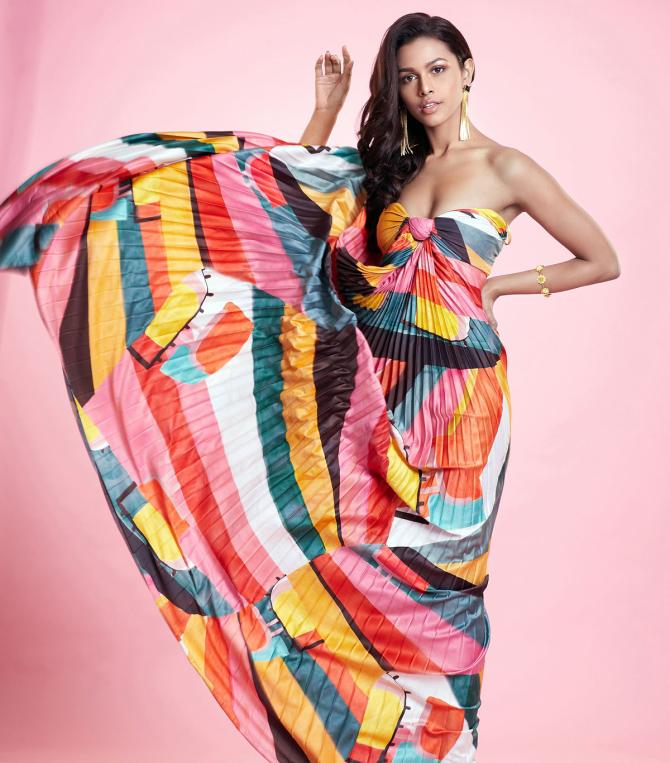 When she was on the Miss Universe 2020 stage, Adline could only think of her country.
"India, you gave me the strength to carry you with pride during these times," she admits.
With her win, she has set the benchmark for aspiring beauty queens.
"I don't want them (future Miss Universe aspirants) to get to where I'm. I want them to do much, much better.
"I want young girls to believe in themselves and not limit themselves based on a crown or a sash. It doesn't really matter.
"If you have your heart and soul to something you're very passionate about, miracles will happen."
Ask her what she feels we should be teaching young girls in India today, and she says, "Teach them to be confident.
"Women should just be themselves and ask for what they need.
"In a corporate setup, women may work much harder than men, but they're scared at times of asking for a raise.
"We need to teach our young girls to be fearless, demand their rights and not settle for less."
Her advice for future beauty queens is to "please be sure of what your dreams are, because regardless of whether you win or not, you should have the zeal and passion to continue."
Adline dedicates her journey to every girl out there facing obstacles and dreaming of a bright future.
"I think what makes a crown so special is the woman who holds the title.
"Be a woman of your own choice. The future belongs to you, be fearless," she says.