While most of the IITs are yet to begin the final placement process, several non-IIT engineering colleges start early.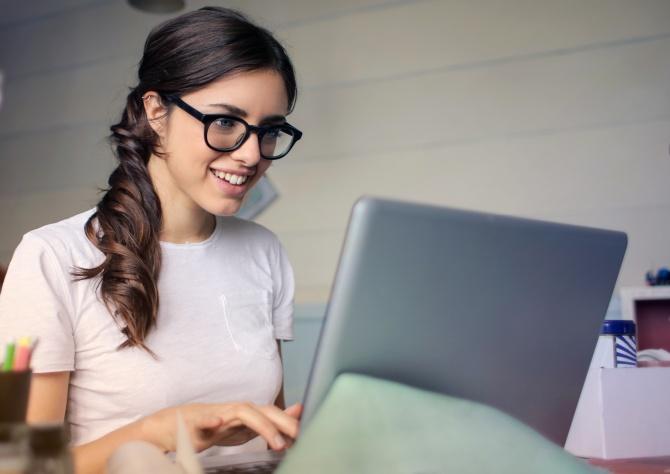 Job offers with high salaries have begun pouring in at the campuses of engineering colleges this year.
Despite talk of a global and domestic slowdown, mass entry-level recruitment by the IT sector, along with analytics and consulting, has increased over last year at even mid-rung engineering colleges.
Microsoft has made the highest offer, of Rs 41.6 lakh per annum, at SRM University.
"We have not seen any company with less than a Rs 6 lakh salary package this year so far.
"The highest package so far is from Microsoft at Rs 41.5 lakh as against Rs 39.5 lakh last year.
"Also, many companies have offered Rs 30 lakh while we have 393 super team offers of Rs 10 lakh and above," said V Samuel Rajkumar, director (placement and training), VIT University.
TCS Digital has made the highest number of offers, 124, at SRM University, with salary packages of Rs 7 lakh.
Mu Sigma made 76 offers and Deloitte Technologies, 59, with packages of around Rs 7.6 lakh.
Continuing the mass hiring trend, Capgemini has made 37 offers with packages of Rs 6.8 lakh while Standard Chartered made 30 offers of Rs 6.1 lakh.
While most of the Indian Institutes of Technology are yet to begin the final placement process, several non-IIT engineering colleges start early.
The Vellore Institute of Technology, which commences the process as early as June, has seen a 60 per cent jump in offers. As against 130 companies offering jobs to 1,000 students last year till the end of August, the number in the equivalent period this year has been 1,605 by 224 firms.
Similarly, based on the current trends in pre-placement offers at its Indian campuses, including flagship Pilani along with Hyderabad and Goa, the Birla Institute of Technology and Science is also anticipating healthier final placement this year.
In its initial stages of the final placement process, which began recently, the premier engineering institute has seen a healthy 31.91 per cent jump in pre-placement offers so far this year at 186, up from 141 last year, across its Indian campuses.
"The hiring outlook for the current year looks positive till now as compared to the figures last year, both in terms of placement and the packages offered," said Balasubramanian Gurumurthy, chief placement officer, India and Dubai, BITS Pilani.
According to Gurumurthy, pre-placement offers are on account of companies' hiring patterns as well as growth in IT demand in newer roles like data science and artificial intelligence.
Sriram S Padmanabhan, director (career centre), SRM University, said: "We are ahead of last year on all parameters including the number of companies that visited us and the number of offers made so far."
SRM University has exceeded 900 offers from close to 100 companies since the process began in July.
Top recruiters like Microsoft, DE Shaw, Cisco, Deloitte, Societe General, Goldman Sachs and Qualcomm have visited PSG College of Technology, with Qualcomm emerging as the largest recruiter so far.
Hiring experts and campus-placement sources say the positive recruitment is owing to an increased number of contract acquisitions by IT firms as well as tougher US regulations, forcing global firms to set up shop in India and hire more locally.
"Campus recruitment is better than last year primarily because IT services firms are hiring on the back of winning more digital and automation contracts.
"They are also trying to get a different kind of workforce for themselves and many of them have shed the kind of workforce which was probably not right for their digital and automation customers.
"Hence, this year is even better than the last two years from a campus hiring point of view," said Kamal Karanth, co-founder of Xpheno, a specialist staffing company.
Rajkumar said: "IT students are getting a lot of opportunity, while we expect core engineering companies to come in October."