Adapting to an inevitable digital intervention is India's only hope at beating a long-standing job crisis.
To do so, focus on quality education and better skill development is fundamental, says Dr Yogesh Kumar Bhatt.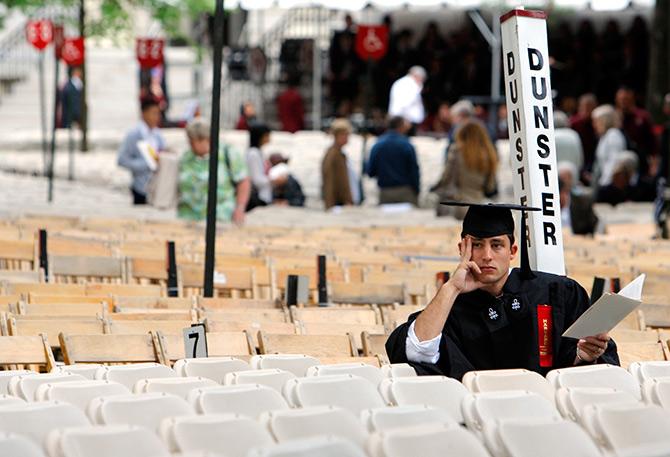 Jobs -- or the lack thereof -- has been a sticking point that not only dominated politically-charged debates in the recently held general election but also continues to impact the lives of youth on a daily basis.
In its publication South Asia Economic Focus, Spring 2018: Jobless Growth, the World Bank asserted that India has been creating 7,50,000 new jobs corresponding to every one per cent rise in its gross domestic product (GDP) over long term.
However, if the country is registering an average growth of 7 per cent, it should at least be creating a minimum of 5.25 million jobs.
These figures are reflective of how wide the supply-gap chasm is when it comes to jobs.
However, the underlying problem in India's mounting unemployment crisis is that the debate is always focussed on aggregated number whereas, in fact, we should be looking at sector-wise figures and the influence of emerging information technology (IT) trends on changing profiles of jobs across industry verticals.
The problem lies in an abundance of workforce with unresolved employability issues. Sample this: the expected supply of people to the IT-BPM (Business process management industry) rests at more than 7 million.
Of these, 1.3 million come from tech backgrounds, with qualifications ranging from diplomas, graduate and post-graduate degree, and PhDs.
Yet, a large pool of this aspiring work force lacks the relevant skills and training to be employable in this sector. As per a survey carried out by the World Bank and FICCI, 64 per cent of employers in this sector are either somewhat or not at all satisfied by the quality of skills possessed by engineering graduates.
The up and coming roles such as Mobile Developers, Data Engineers, UX/UI, Cloud Computing, Software Architects and Data Scientist are also hard to fill.
So, on the one hand, you have millions of qualified youngsters struggling to find employment avenues, and on the other, futuristic job openings are vacant with no suitable candidates to fill them.
That's why embracing the new and emerging digital economy may well be India's only hope for solving its unemployment crisis. Here's how:
1. Re-skill for digital interventions
The first and foremost step towards effectively combating the rising unemployment would be to acknowledge the impact of artificial intelligence (AI) and automation on job growth.
India can no longer afford to brush aside the need for upgrading skills in sync with the market demands.
We are in the midst of a digital revolution and coming out on the other side of it in a prosperous manner would require re-skilling nearly 40 to 45 million workers and creating over 20 million tech-enabled jobs.
Adapting to an inevitable digital intervention is India's only hope at beating a long-standing job crisis. To do so, focus on quality education and better skill development is fundamental.
A lot of education and training providers are filling in this space by offering future-ready curriculum and training students and professional across campuses, corporate and online platforms. Several online professional learning platforms are emphasizing on fields such as data science, cloud computing, IT, AI, Internet of Things and machine learning now.
2. Seek opportunities in automation
For over two decades, industry growth directly resulted in creation of new jobs. However, technological changes and advent of automation has nearly reversed that trend.
The net job addition in the IT sector alone has dropped substantially over the past five years – nearly 1.05 lakh jobs were created in 2017-18 as compared to 3.01 lakh in 2013-14.
The effects of digital transformation are not limited to the IT sector alone. Almost every sector, be it finance, healthcare, manufacturing or public, can be seen undergoing a paradigm shift to embrace the trends of industry 4.0.
Empowering the existing and upcoming work force with tools such as data analytics, cloud computing, Internet of Things and more can unravel a gold mine of opportunities.
A recent government report on digital opportunity in India predicts the creation of $1 trillion digital economy with 65 million jobs by 2025.
For that to happen, not only will the government have to focus on improving digital infrastructure and policy but also implement radical education reforms. The long-term solution for job growth hinges on harnessing of quality talent in the country.
3. Upgrade and Upscale
Today, there is a sea change in technologies and workings of the IT industry.
Old skills are fast becoming obsolete and a new crop of professionals is being called upon to strengthen the workforce.
This calls for a desperate need to revamp the fresh talent chain. For this, higher education institutions will have to go back to the drawing board and overhaul their curriculum, and companies need to encourage a culture of self-learning.
Incorporating new specifications for certification standards can help create a workforce capable of staying relevant and productive.
This, in turn, would save the employer thousands of crores spent on fresher training and onboarding. The same resources can then be re-allocated for re-skilling and up-skilling existing employees.
4. Leverage opportunities offered by start-ups
Changing mindsets about what constitute lucrative job opportunities can also play a decisive role in streamlining employment avenues.
It is important to acknowledge that the key to employment growth no longer lies with big corporations with thousands of employees but medium and small scale units.
The enterprises to jobs ratio is the highest in these organisations. Start-ups today are emerging as a bright indicator of growth in India, next only to prosperous economies like the US and China in terms of attracting investments.
These mushrooming companies offer new avenues for employment, especially in the IT and IT-enabled sectors.
Start-ups have also heralded the beginning of a 'gig economy', where people are taking up contractual and freelance projects or online assignments, as opposed to the traditional office-based jobs.
India must nurture its own version of the German Mittelstand, if it hopes to someday overcome the job deficit.
5. Market reforms
We are also in dire need of market reforms that go beyond band-aid fixes such as the recent modifications to the Apprentices Act brought about to make hiring young workers more attractive for employers.
It requires a robust information system capable of capturing and disseminating emerging demands for skills swiftly.
This, in turn, can be supported by necessary certification and training programs that cater to these changing demands.
A responsive public-private partnership model that can channelise investments for skill-building to create a demand-supply balance can be an effective way to achieve this.
If India wants to lend real impetus to its job growth initiative, it needs to start by slicing and analysing sector-wise data to under where economic growth has not be matched by an increase in job creation, and why.
A dynamic, nuanced approach to up-skill, reform and embrace industry 4.0 is the only way out of this limbo.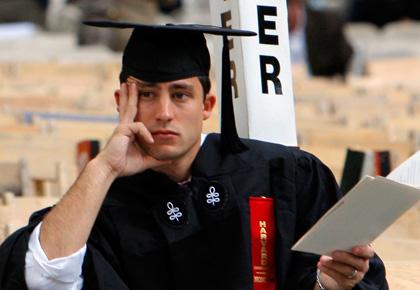 Dr Yogesh Kumar Bhatt is vice president, education and training, Manipal ProLearn.