In 2020, Indian users went up by 400 per cent, making it the fastest growing market in the world for Duolingo, with China coming in second, finds Anjuli Bhargava.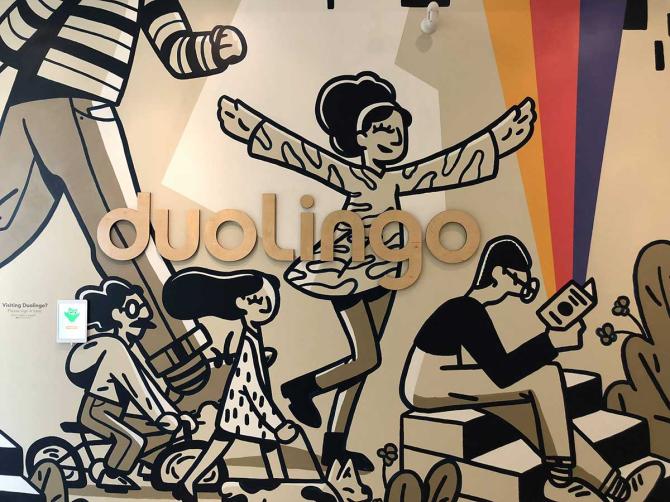 Plenty has changed with Duolingo since I first came across the online language site in 2016.
But the same cannot be said about Luis von Ahn, the man behind it, whom I met the same year during his first visit to India.
Now 42, he still looks like he's not that far back out of college, despite Zoom and its ability to impart an unflattering depiction to all and sundry (will Leonardo DiCaprio also look less appealing on Zoom, I wonder).
It's either my steadily failing eyesight or his unfailing gym routine, not having missed a single day on the treadmill in the last six years -- not even when he was unwell.
To convert a global pandemic into an opportunity sounds both hackneyed and heartless, but that is precisely what's happened with this column space.
CEOs, politicians, bureaucrats and all manner of very important people are stuck at home and not spending their lives in meetings, conferences or on aircraft, and this enables me to pin down von Ahn for a repeat lunch (in this case coffee) with Business Standard, without all the fuss.
No lunch, no in-person meeting.
We fix a time on e-mail and zoom straight into our chat.
He's in Pittsburgh, in his breakfast area in his apartment with a cup of coffee.
And I'm in Dehradun.
So every crisis does indeed have a silver lining.
Four years ago, Duolingo had less than 20 million monthly active users.
Now it has 43 million: 60 per cent learning English, 20 per cent Spanish and the remaining Chinese, German, Japanese, Hindi (in all, there are 38 languages).
Of these, 1.5 million are from India.
In 2020, Indian users went up by 400 per cent, making it the fastest growing market in the world, with China coming in second.
In India, back in 2016, when I mentioned the site to anyone, the response was: "Huh, what's that?" Today, many have heard of it, if not logged in to take a peek for themselves.
Many international schools in India -- a segment growing by leaps and bounds -- swear by it to introduce students to the basics of Spanish, French and even Japanese.
After raising over $150 million through venture capital since it started in 2012, the firm with 320-odd employees decided in 2017 to become self-reliant as far as possible.
It started taking advertisements on its site and then started charging users to turn the ads off.
"We didn't want to waver from our basic mission: providing free language learning to users worldwide," explains von Ahn.
So, this seemed like a viable way to bring in revenue without disrupting the primary goal.
By charging (for instance, $13 a month in the US) to turn off annoying ads, the site manages to bring in a fair amount despite only 3 per cent of its users availing of the facility.
Its revenues rose from $30 million in 2017 (they were zero in 2016) to $90 million in 2019 and are expected to touch $180 million to $200 million in 2020.
Revenues also come in from the Duolingo English test.
Such has been the success that the global language teacher is hoping to list on the stock exchanges in the coming year, allowing small investors to participate in its exciting journey.
The business is self-sustaining for now and also covers the investment on improving the product.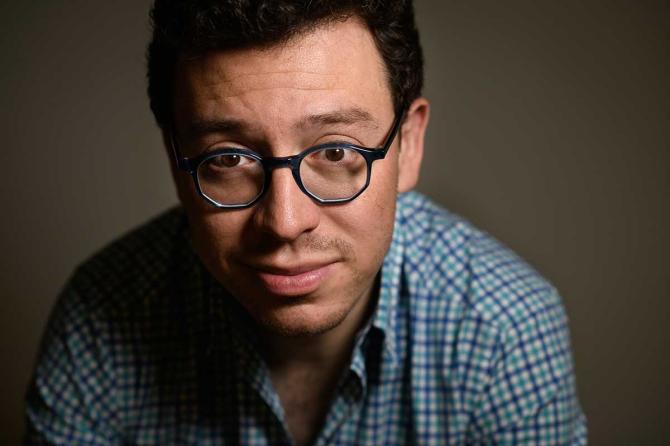 Covid has -- like with all online learning -- helped bring in many new users, but India has been a big surprise.
Many individual learners have appeared on the site, half of them to learn English and the other half focused mainly on Spanish and French, an indication of the growing interest in languages other than English in the country.
India remains a growth market for Duolingo, where it is not charging any subscription to avoid advertisements as it doesn't think the market is ready to respond to such charges.
"This is unfamiliar to Indian users and we don't want to focus our effort on trying to generate revenue through this in India currently," von Ahn explains.
He just wants to bring in more and more users for now.
So along with Vietnam, Indonesia and Thailand, the suffering of annoying advertising is in abeyance for Indian users.
As an interesting aside, he adds Duolingo also has two million people learning Hindi.
India in the pandemic has surprised in another key area.
Many Indian students applying to American and other global universities have taken the Duolingo English test to accompany their application instead of the usual TOEFL or IELTS.
This is a big focus area for the company, one where it is acting as a disruptor in the $5-billion global English proficiency testing market.
The test by Duolingo is online (as opposed to TOEFL, which is at a testing centre), costs $50 (TOEFL costs $185) and is now being accepted by 2,000 institutions, including Columbia, Yale, MIT and Stanford.
The fact that Indian students are taking it is both reaffirmation that the message is spreading and heartening as revenues rise.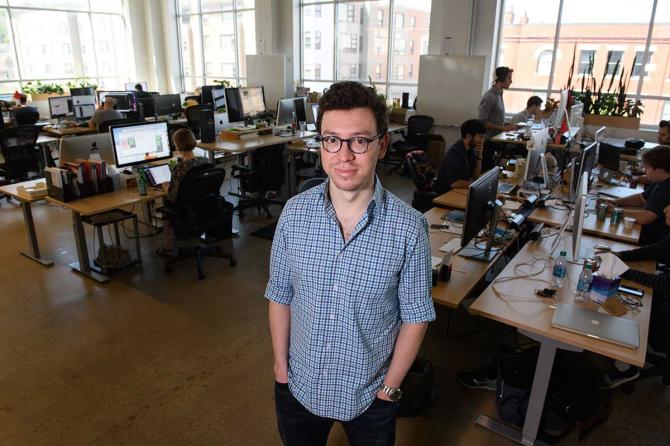 But von Ahn is concerned not just with helping people become more proficient in English or Spanish, he is equally keen that people read for the first time in their lives, at least in their native language.
He says in 2020, there simply "should not be 750 million adults" globally who cannot read, or read reliably.
In his own country -- Guatemala -- almost 30 per cent of the population cannot read even in its native language.
It is to help such first-time readers that the company recently launched an app -- Duolingo ABC -- in the US, to begin with.
The hope is to launch it in other markets soon and see a transformation in literacy rates the world over.
India, with its low adult literacy rates, he's hoping, will be a big market too.
I ask how he's coping during the pandemic.
Life is on Zoom for now (he finds it more tiring); he works out every day; and manages meals by ordering in and cooking (including for his dog).
Post pandemic, he sees some fundamental shifts in the way we work and a sharp fall in business travel.
"If someone asks me for a business meeting in New York, I don't see myself jumping onto an aircraft. It's so inefficient, spending the entire day going for one meeting," he adds.
Covid has made this amply clear.
I ask what his parents -- far away in Guatemala and whom he hasn't met since the pandemic gripped the world -- think of what he's doing.
His parents, he says, are very proud, although his mother, who is 83, doesn't understand much of technology, but like all mothers can sense he's happy doing something he wants to.
Her question to him usually is: And how is the language thing going?
Although I am as technologically challenged, I think by the end of our chat I do have that answer: Not bad, Mrs von Ahn, not bad at all.
Feature Presentation: Ashish Narsale/Rediff.com